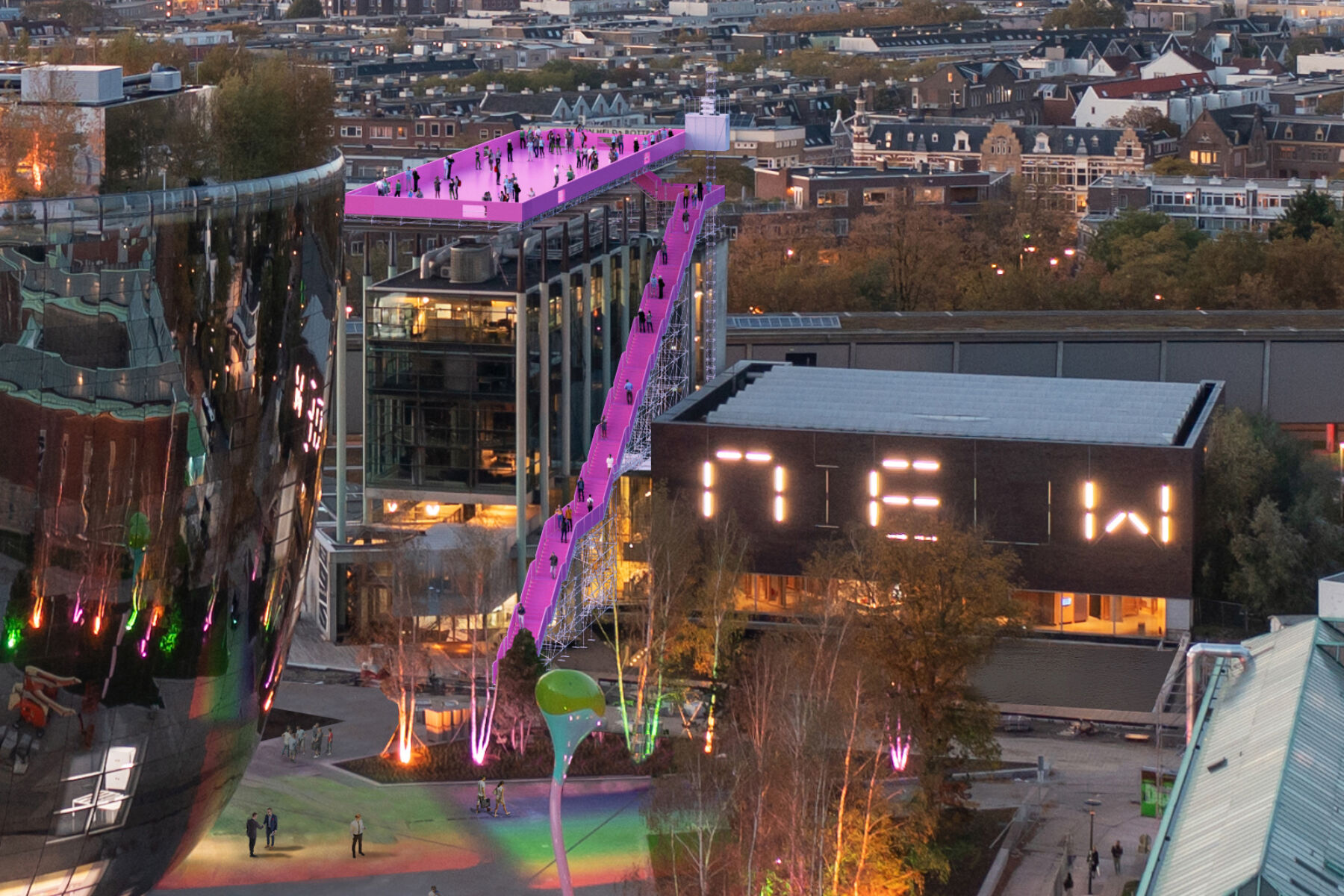 There is always something to do in Rotterdam. Until August 17, you can climb the imposing outside staircase of Het Nieuwe Instituut to look out over the city at a height of 29 metres. From Het Podium you get the unique opportunity to experience architecture, the city, the Museum Park and the institute from a completely new perspective!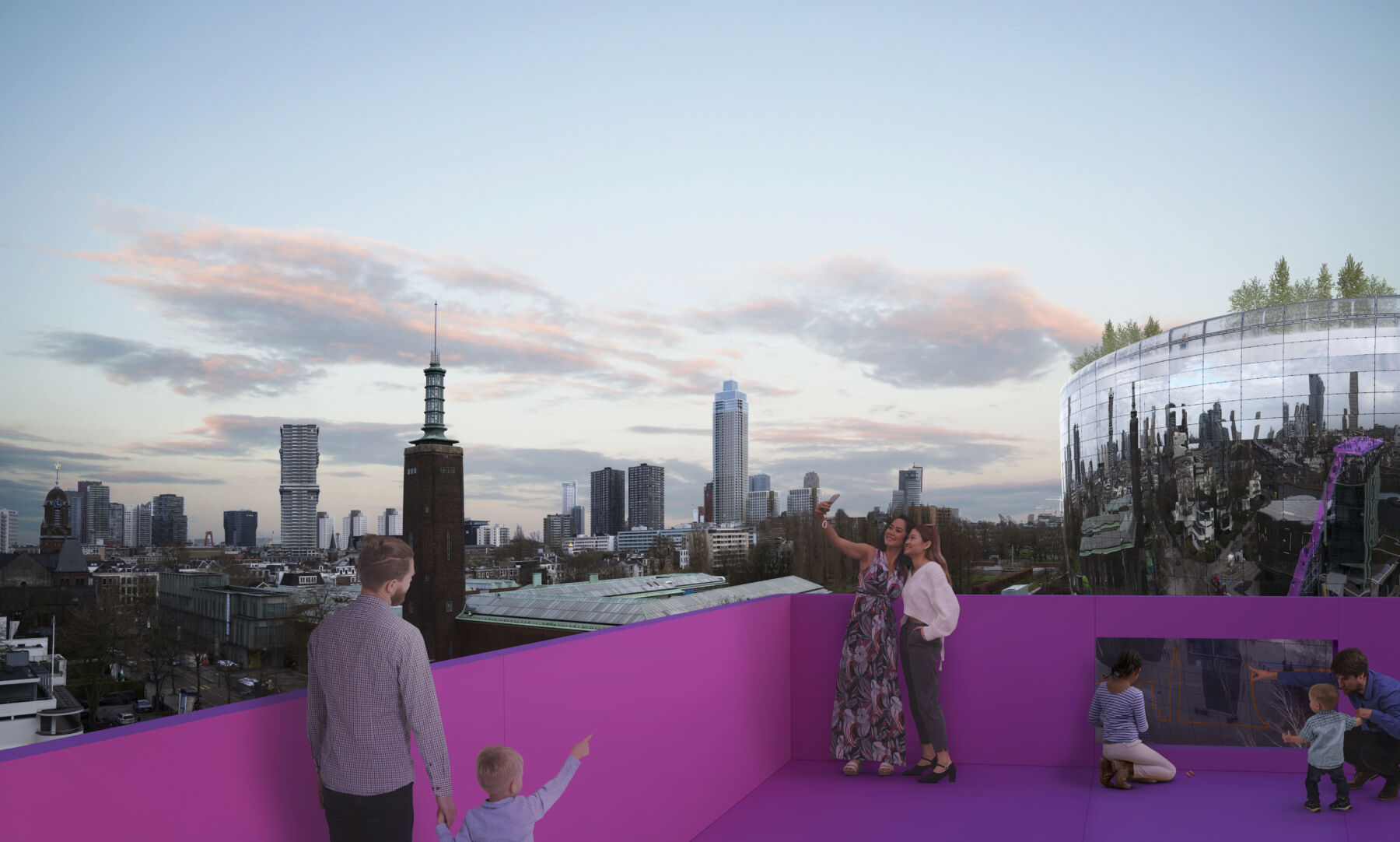 Creative meeting point
Besides enjoying the view, you can participate in various activities here. Throughout the month of June, Het Podium was the festival heart of the Rotterdam Architecture Month.

In July and August you visit Het Podium for a jazz concert, yoga class, rooftop dinners and special children's activities. With Het Podium, Het Nieuwe Instituut wants to create a creative meeting point together with other institutions and makers.
The design
The MVRDV team was inspired by both the panoramic view from the roof of Het Nieuwe Instituut and the design by Jo Coenen with his characteristic pergola. They choose scaffolding material and floor finishes that can be recycled afterwards.