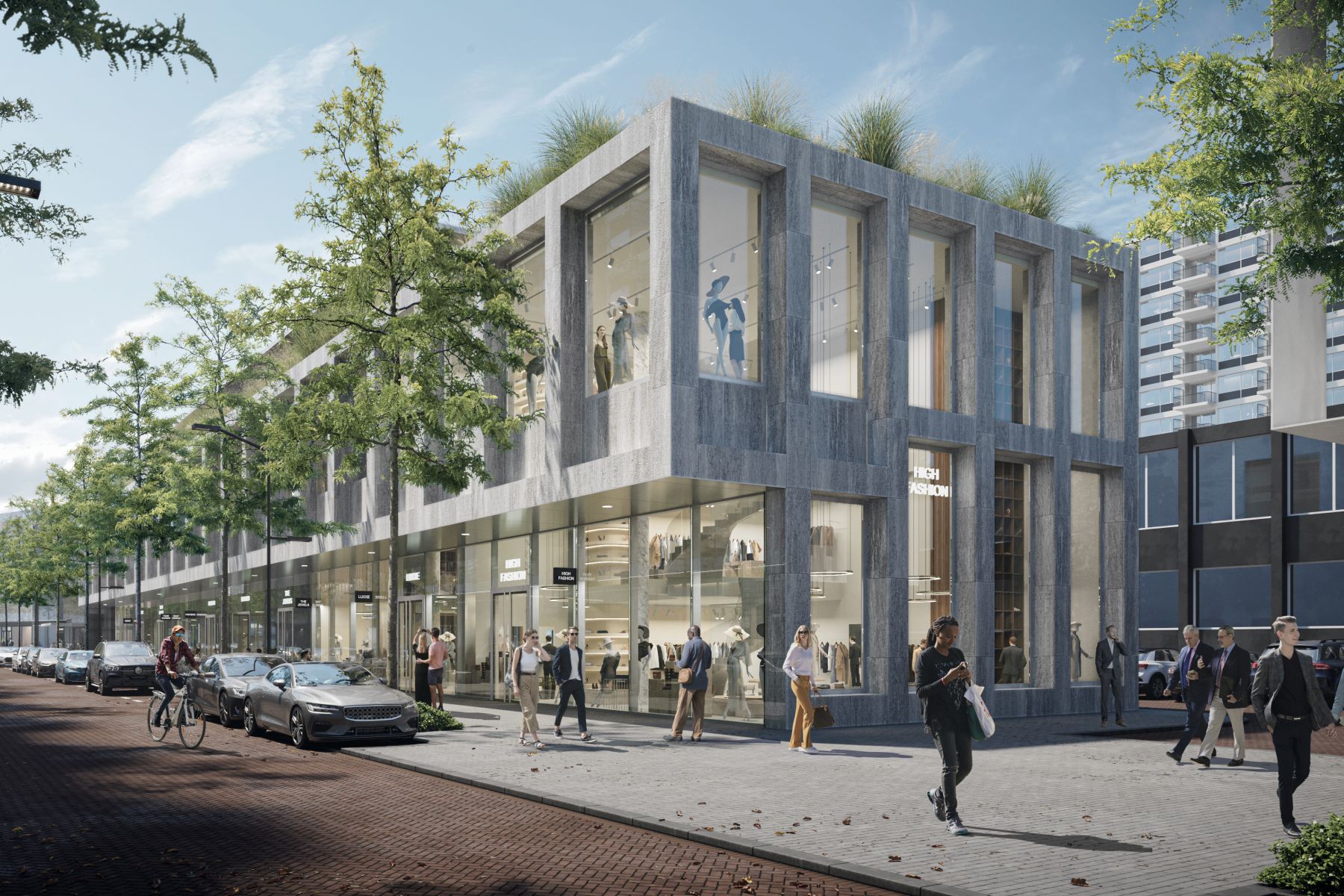 The design by KAAN Architecten with a roof pavilion offers space for high-quality retail and a large restaurant that extends from the ground floor to the roof.

At the beginning of 2022, we will start construction on The Lobby on the Kruiskade, next to the Schaap & Citroen jeweller and opposite the new stores of Akkerman, Skins, Rolex and Patek Philippe.

A contemporary modernist design has been chosen that fits in this monumental area on the Kruiskade. The Lobby has a massive appearance of natural stone, which is interrupted by a rigid rhythm of large windows. The immediate vicinity is the bustling, dynamic centre of Rotterdam, including Schouwburgplein, De Doelen, Central Station and City Hall within a circle of 300 meters.

If you are interested in hospitality or high-end retail space, please contact Edwin Dickhoff edwin@manhave.com or Niels Van der Ham of Insight Real Estate.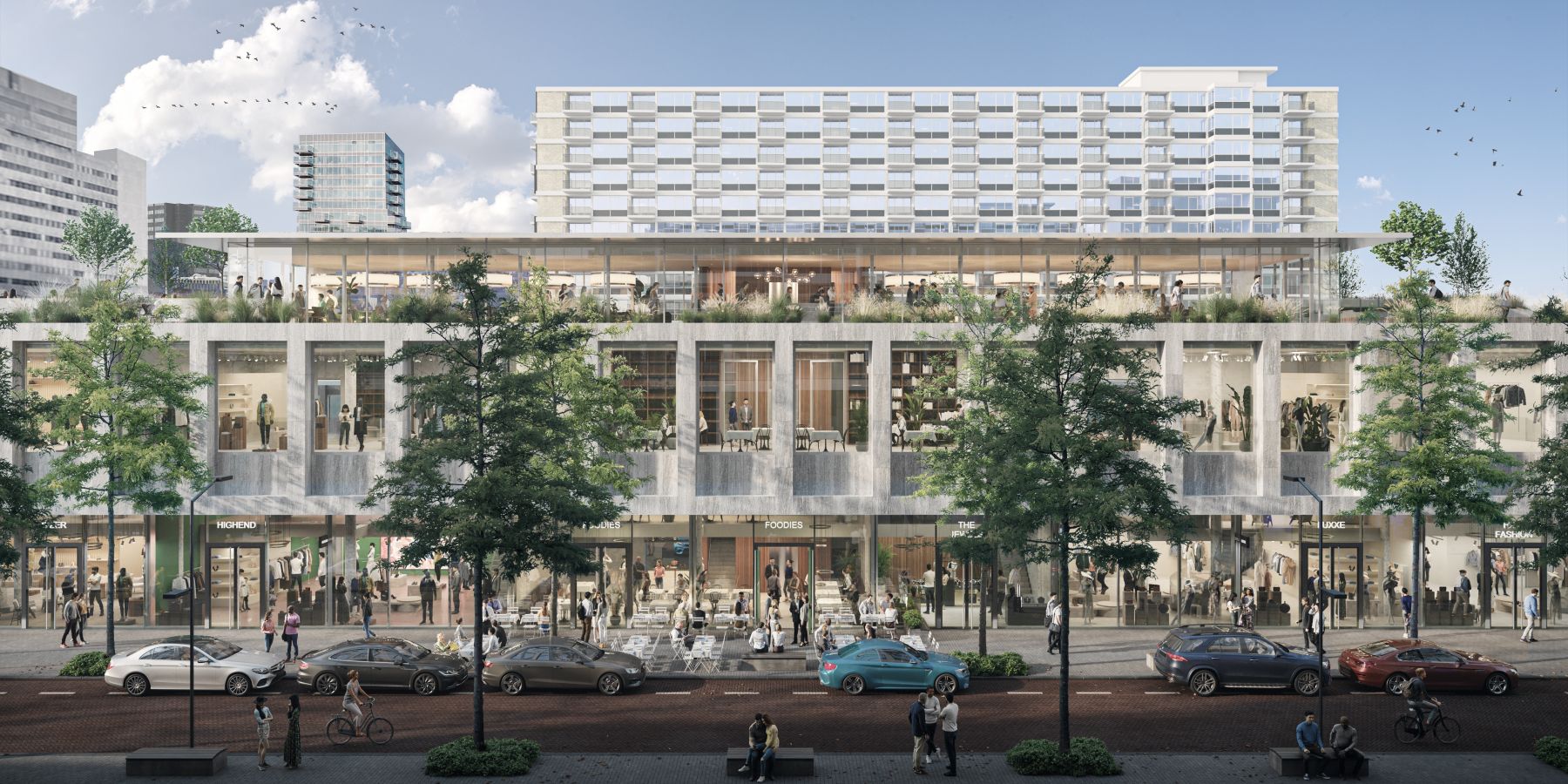 The Lobby is a sustainable transformation of the current Crystal House, which is part of the monumental Lijnbaan Ensemble due to its location. It is not a monument itself, because it was built later. The building is now dated and the red, mirrored facade does little for the surroundings.

The area requires liveliness, transparency, accessibility and a program from morning to evening. The new clear volume not only provides more usable surface, but above all also provides a visible, inviting plinth that ensures a barrier-free transition between inside and outside.