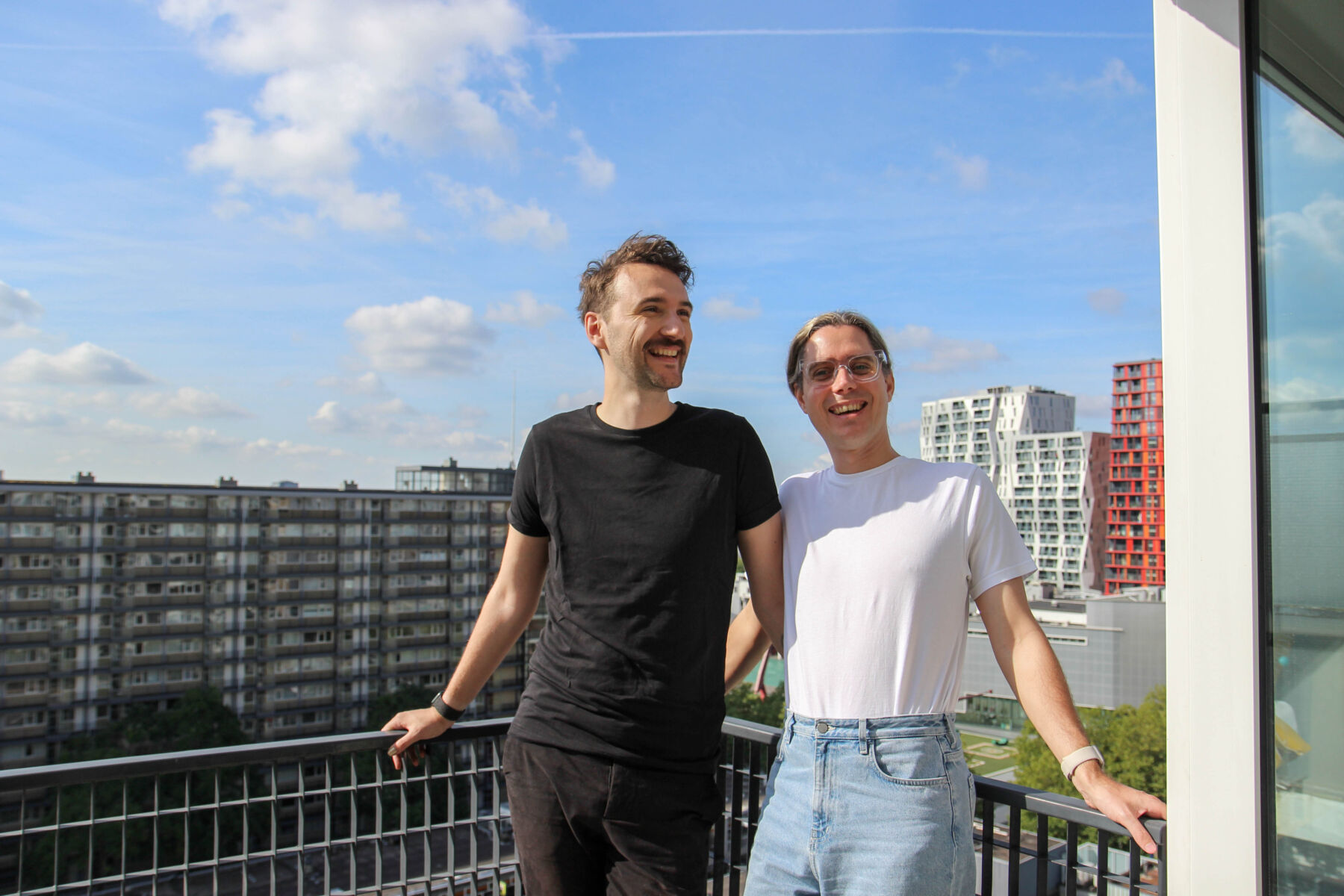 In the City House you can find a young, mixed audience of urban professionals, both local and international. One of the most recent residents are the expat couple Anthony and Dane.
Anthony (33) is originally from Belfast, Ireland and an architect by profession. Currently he's seeking employment in Rotterdam at an architecture firm. His husband Dane (37) is originally from Durban, South Africa and a chartered accountant. He works at Deloitte. The couple met in Belfast, where they got married in 2021. After living together in Dublin for a few years, it was time for a new adventure. That's why two months ago the newlyweds decided to move to Rotterdam.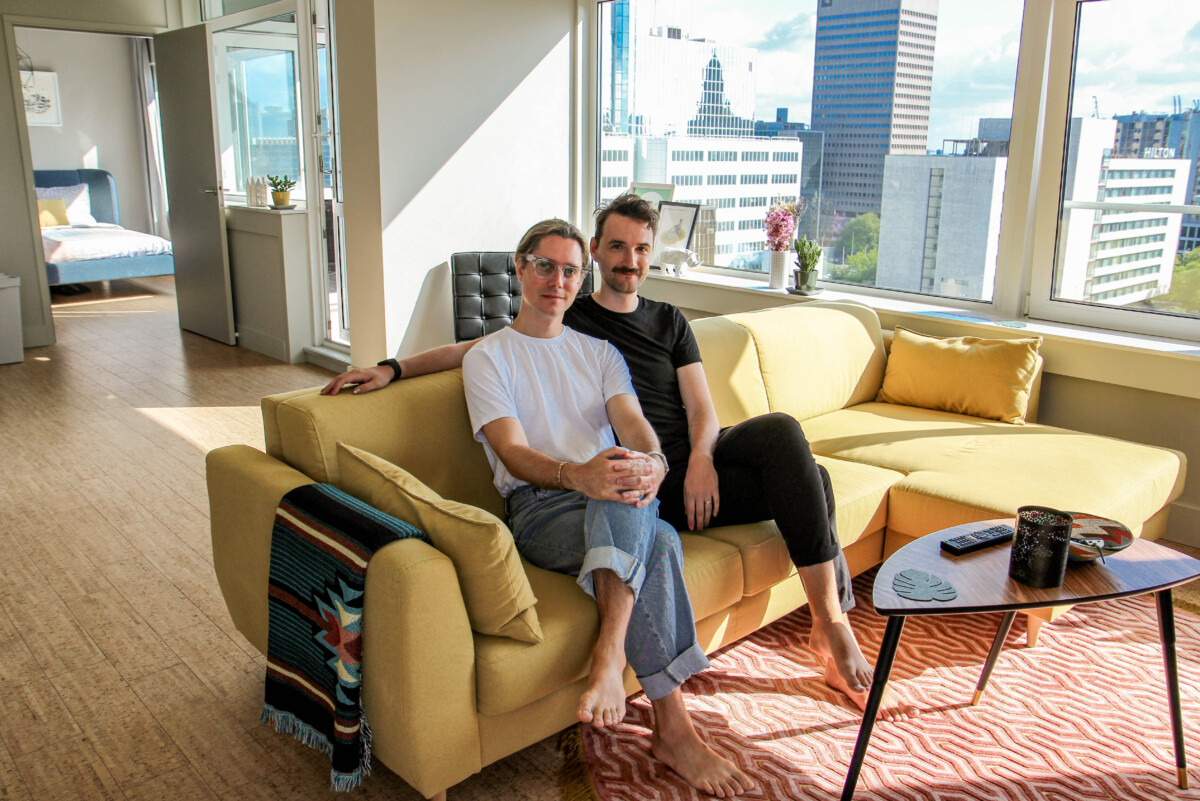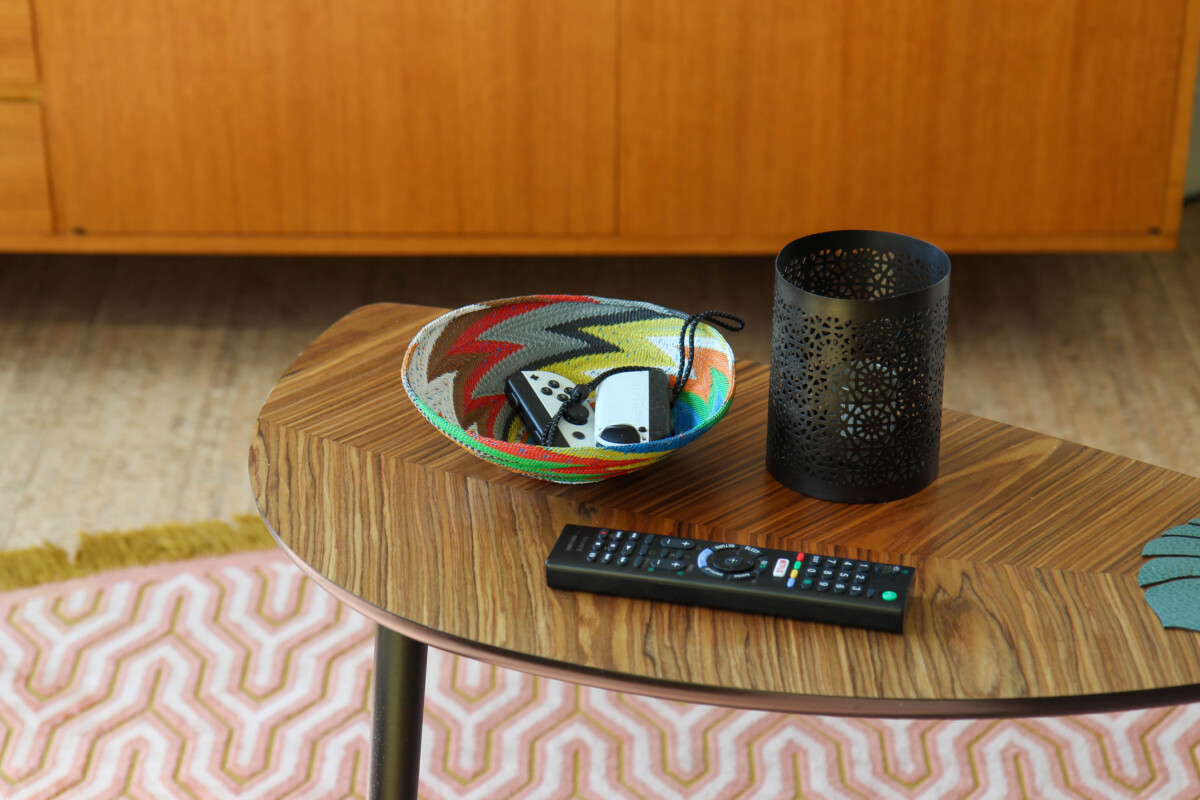 How did you end up in Rotterdam?
Anthony: "We really wanted to leave Dublin. Before Covid we already had this wish of moving abroad. So when things went back to normal we jumped at the opportunity. We had a list of cities that we would love to live in and simply put: Rotterdam was on there."
"I always get a lot of inspiration from Dutch architecture. Architecture firms such as OMA and MVRDV really speak to me," Anthony continues. "They have such transformative ideas and are really forward thinking, in a progressive way. I love the cityscape in Rotterdam and the fact that the designs are so people focused."

Dane: "Anthony had never been to Rotterdam before, but because of his architecture studies he always found it an interesting city. I visited once before when a friend got married here. Some of my Dutch colleagues also kept saying that we should move to Rotterdam and not Amsterdam. So eventually we thought: let's just do it!"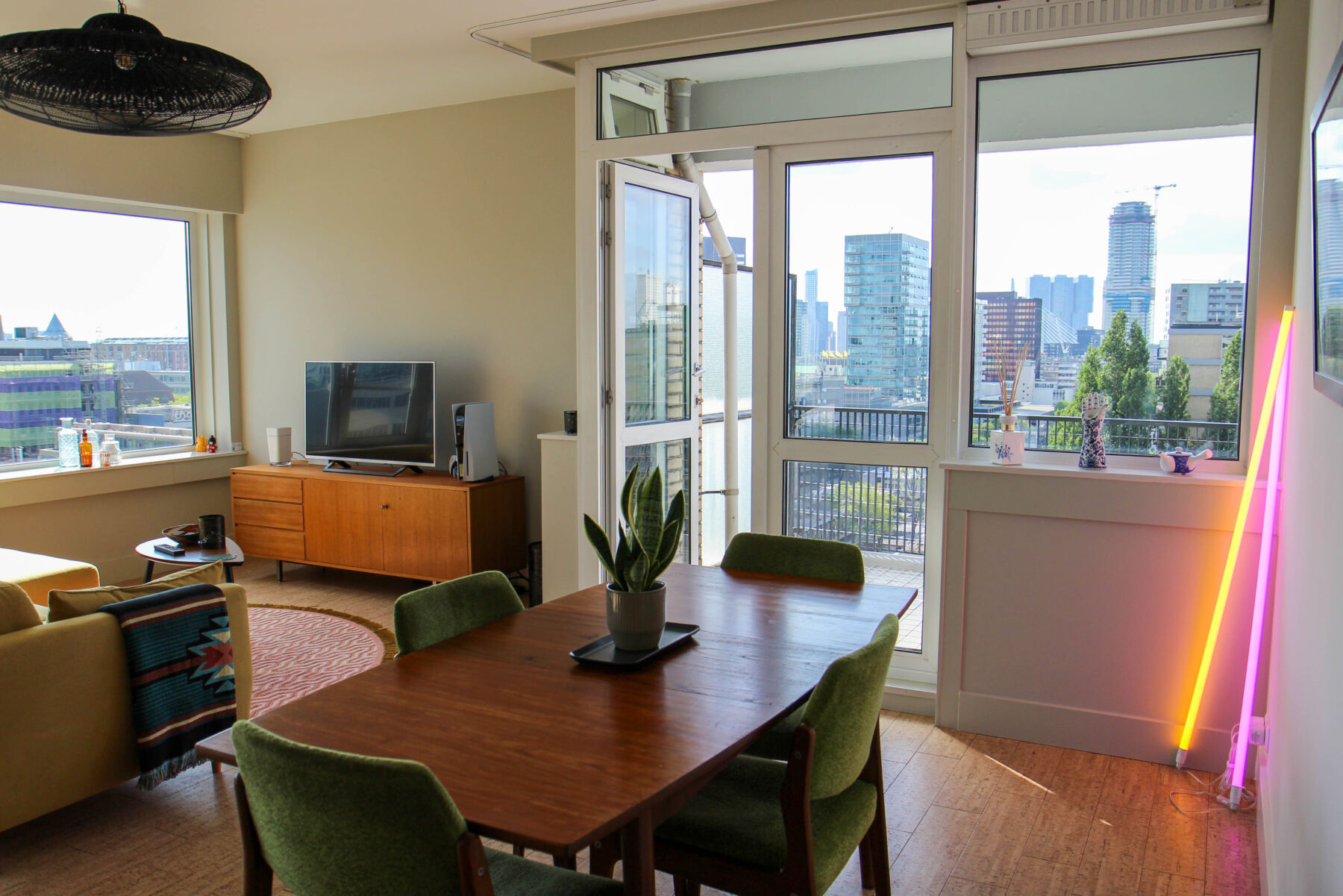 Is Rotterdam what you expected it to be?
Anthony: "It is better than we expected. It's a real mecca for architecture. We definitely made the right choice! We love seeing everyone out and about in the city. Recently we went to Amsterdam and to be honest, when we came back we felt that we could finally breathe."
Dane: "It's nice to live somewhere that is not shaped for tourists but for the locals. For instance, they don't just assume you speak English, which is what we actually prefer! We're currently taking Dutch lessons and like to practice."
Anthony: "Another thing that really struck me is that supermarkets are all over the place. Rotterdam it's really built for people. We're pleasantly surprised that we are so close to everything we need. I actually think I know Rotterdam better than I know Dublin after living there for a few years. Rotterdam is so well connected. The bike infrastructure is amazing and so is the public transport."

How did you find your City House apartment?
Anthony: "We stayed for two weeks in the New Orleans building on Kop van Zuid via Dane's job. Every day we were hitting the streets and looking for a permanent place to live. We fell in love with the City House."
Dane: "We first aimed for the second floor. Then Monique, our real estate agent, asked us if we wanted to see the apartment on the top floor. She warned us that if we see it, we're going to want it. So of course we wanted to see it!"
Anthony: "We absolutely loved everything about it. The view, the sunlight... We have two nice balconies and a shared deck at the front. Monique was right. We wanted this place."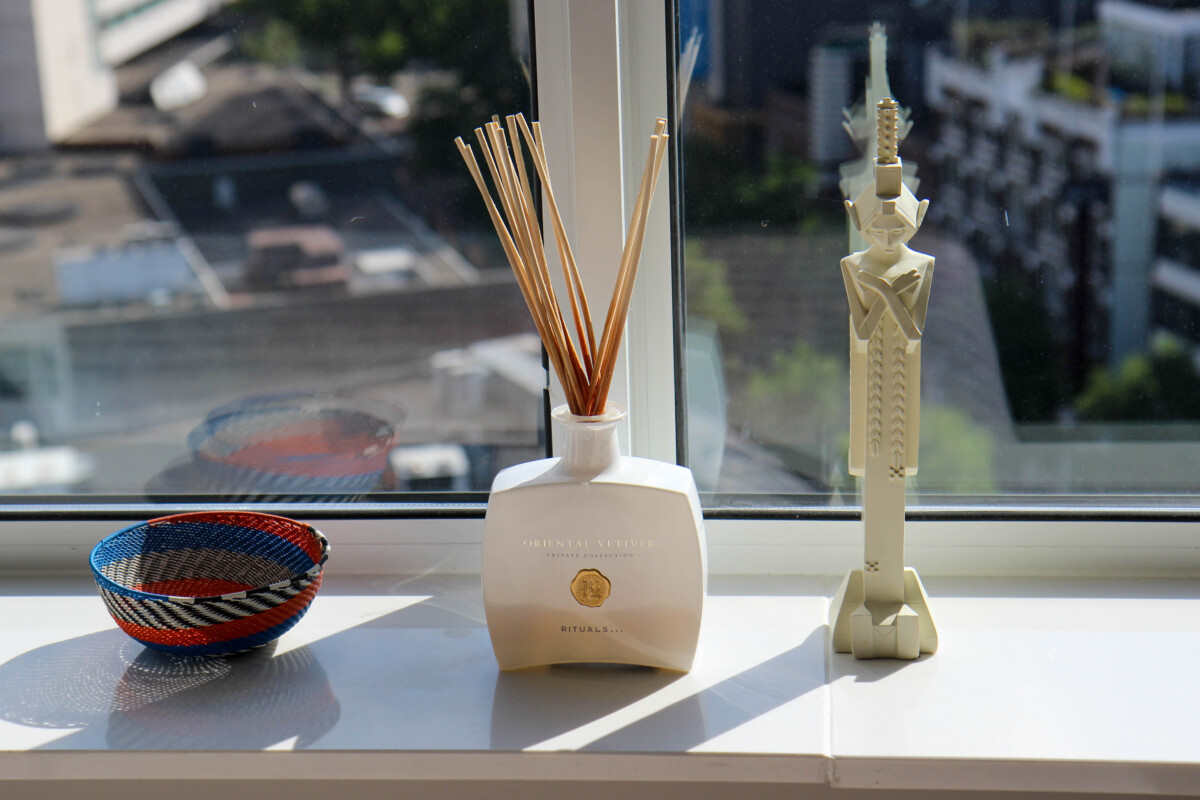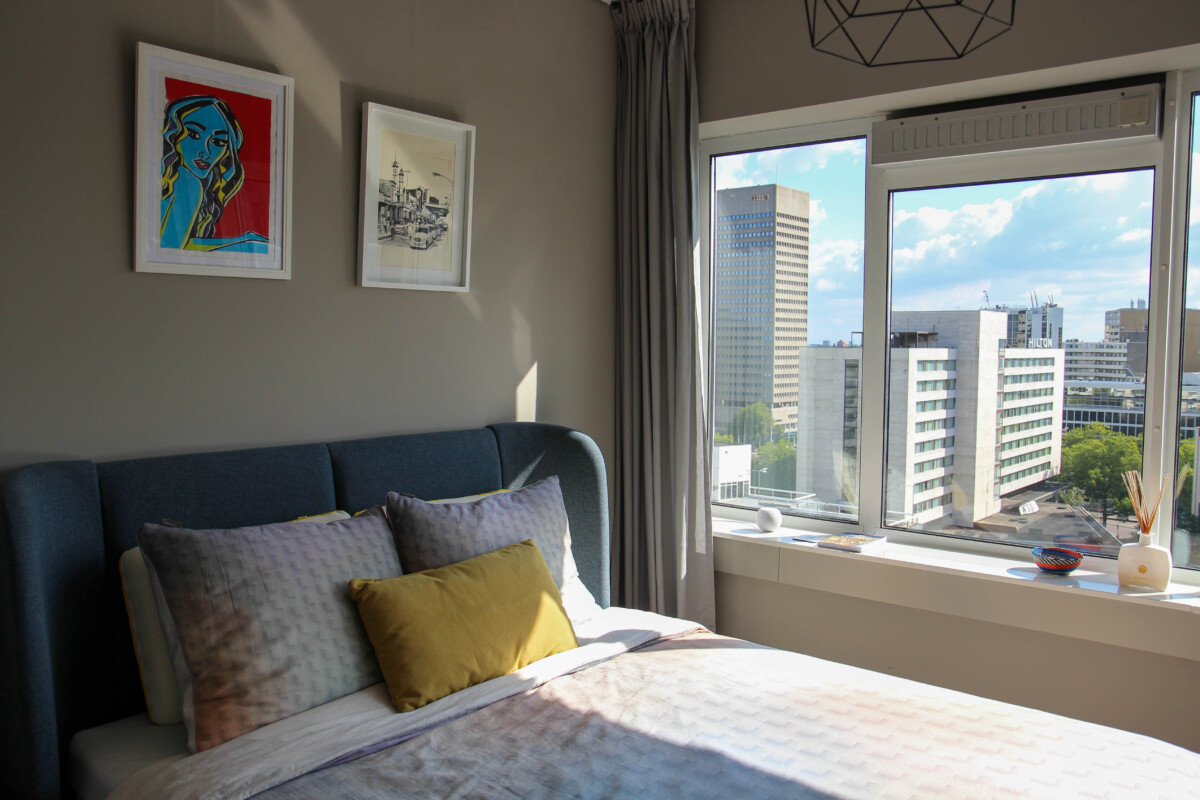 Can you tell us a bit about your interior?
Dane: "Our home definitely doesn't have a magazine or hotel room look. We're not afraid to use colour. We have a mixture of old and new. The new design is a bit more whimsical, a bit kitsch. We have a yellow couch and a colourful rug on the floor. We love used furniture. For instance, the sixties dining table has marks. Some people might not like that, but we love it because it shows the passage of time. There is a lot of beauty in that."

Anthony: "And of course we have pieces of art that we have bought together and got individually. In the dining room we have architectural embroidery from Belfast city hall that I got as a wedding day gift for Dane. It's made by artist Deborah Toner. In the bedroom there's artwork from South Africa and a piece that Dane made. What is also special to us are the two Barcelona chairs, which we got for each other as wedding presents."

Did you already have people over?
Anthony: "We already had three sets of guests stay with us. We love that they have their own bedroom here. And it's such a central location, a great place to start exploring Rotterdam."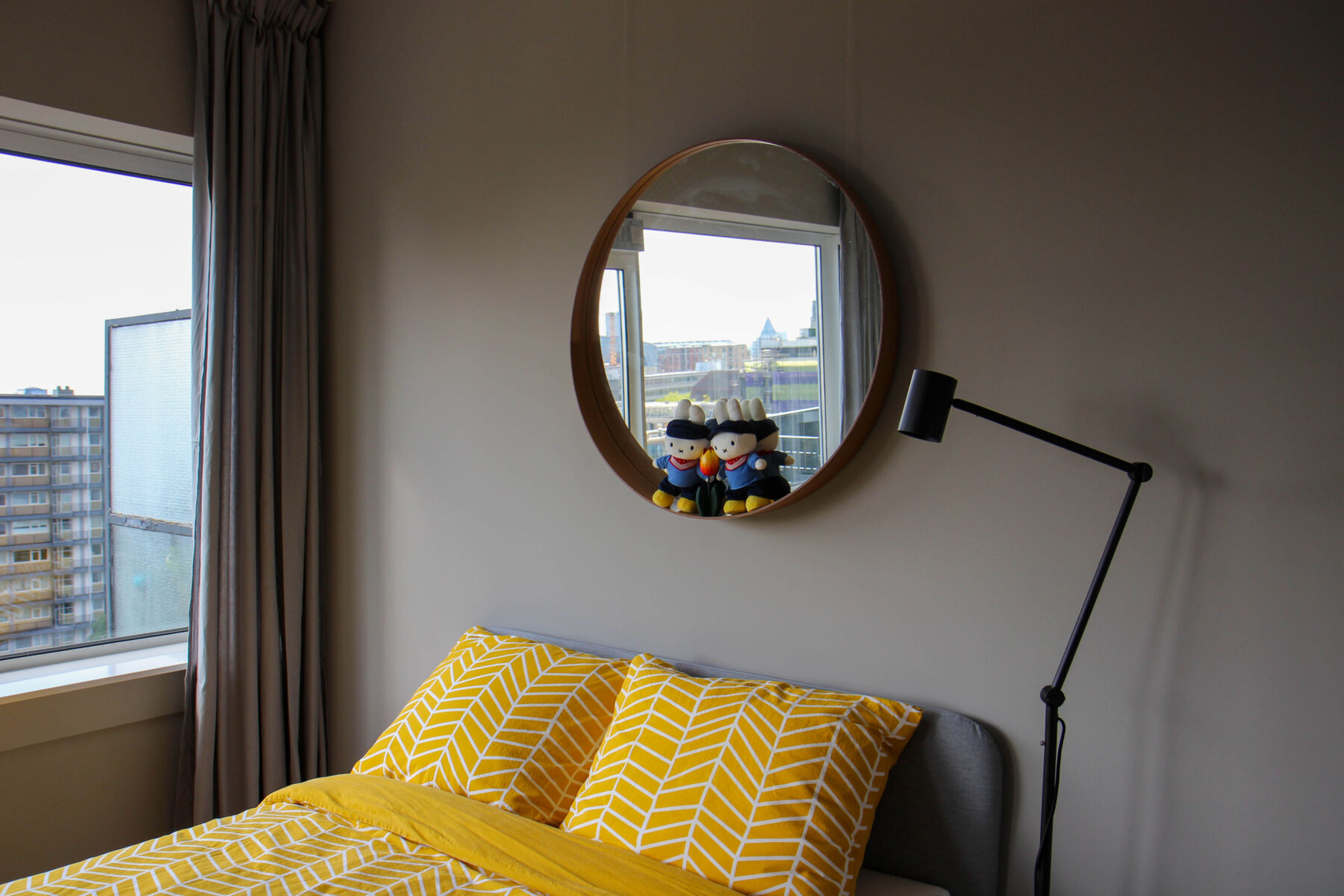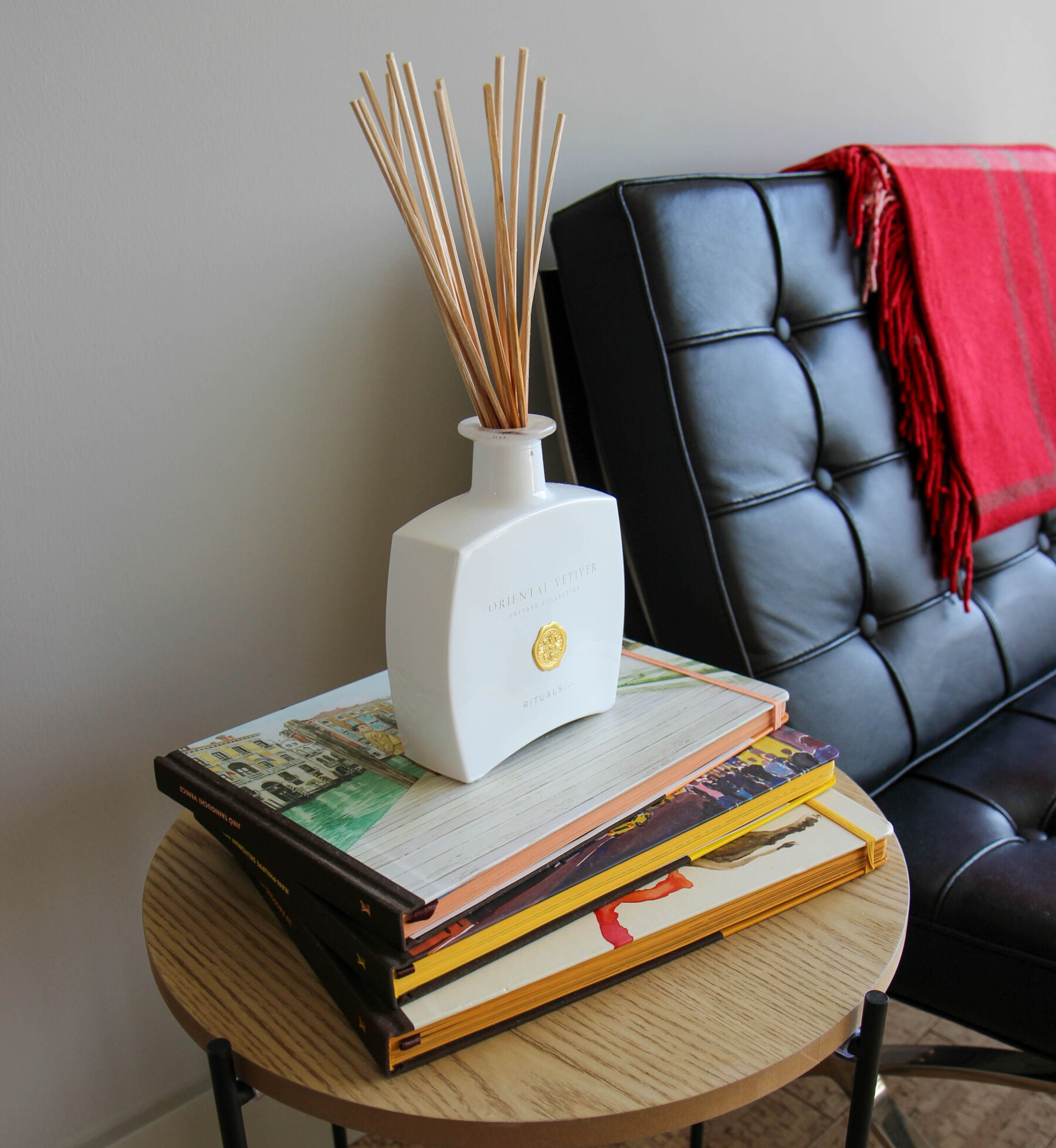 What do you like about living in the City House?
Anthony: "We love the view. We didn't even get any curtains in the living room, since no one can look into our home and we love watching over the city. The backdrop is so good! We can see all these landmark buildings, such as the Stadhuis, Markthal and Erasmusbrug."
Dane: "The interior is also fantastic. Even the style and colour of the kitchen, I would've chosen this as well. It's very much our style. And the people that live in the City House are very kind, very neighbourly. While we come from a place where people keep more to themselves."
Anthony: "Obviously the location is also a big plus. One day I completely forgot to do an errand that was actually the most important thing I needed to do that day. In Dublin, it would've been a whole mission and here it's just a five minute walk."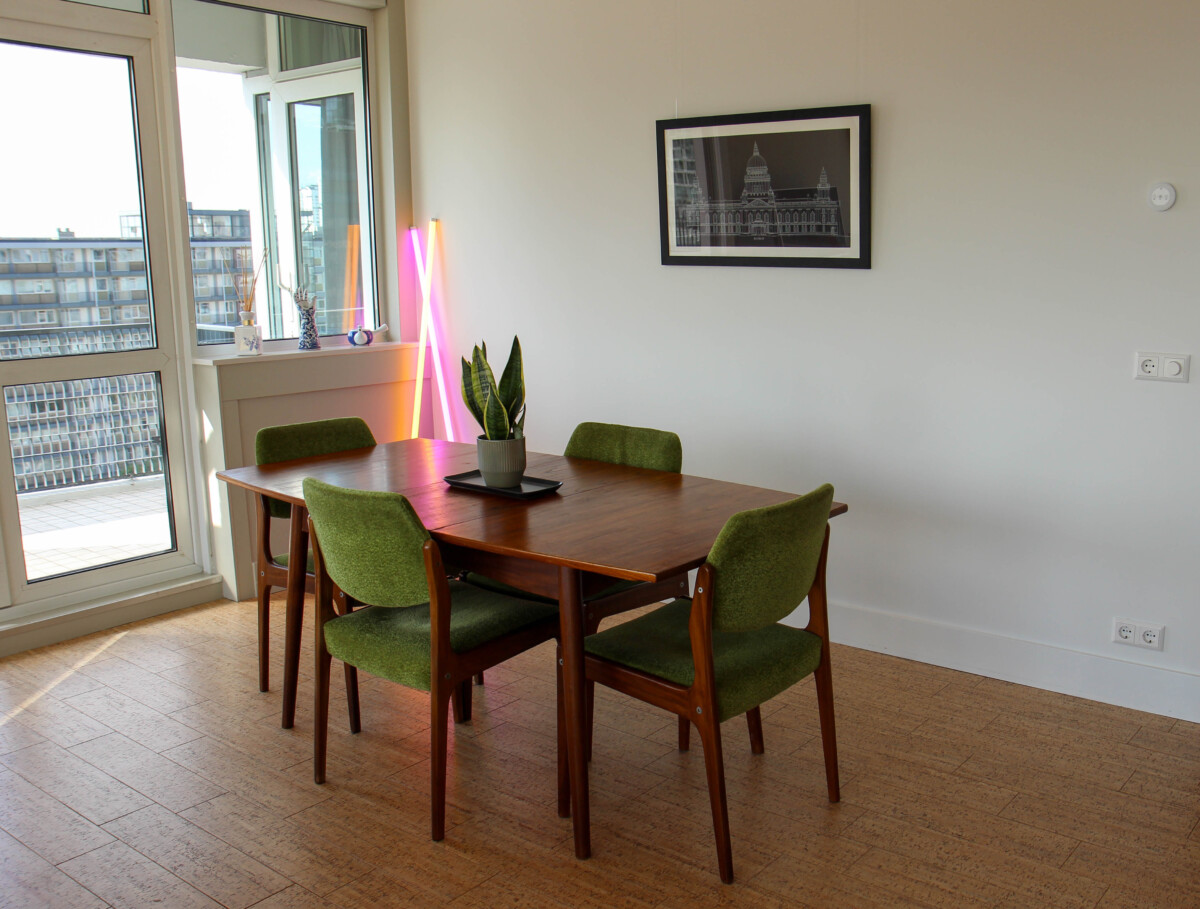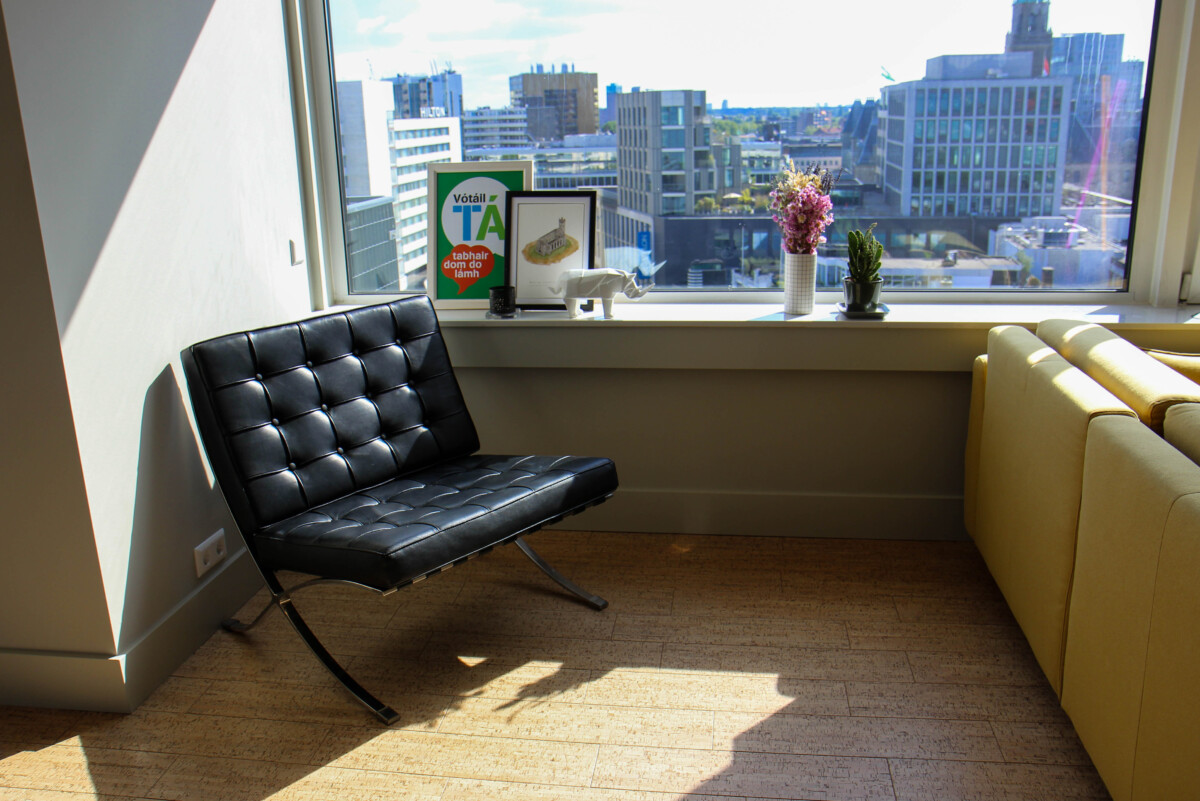 Did you already find some great hotspots in Rotterdam?
Dane: "Anthony loves to cook. So when we have guests over he is the one working in the kitchen. We've found that the produce here is of great quality, grown locally and very fresh. One shock we had is that the food isn't frozen here, while this is usually the case in Ireland."
Anthony: "We love brunch and one place that is already on top of our list is Harvest Coffee Brewers. And recently we went to this lovely restaurant for my birthday: Fontein."
"We walk around a lot and get ice cream," explains Anthony, "that's most of what we've been doing so far. Just walking around and grabbing something to eat. But we're very keen to explore more. The city is literally our oyster!"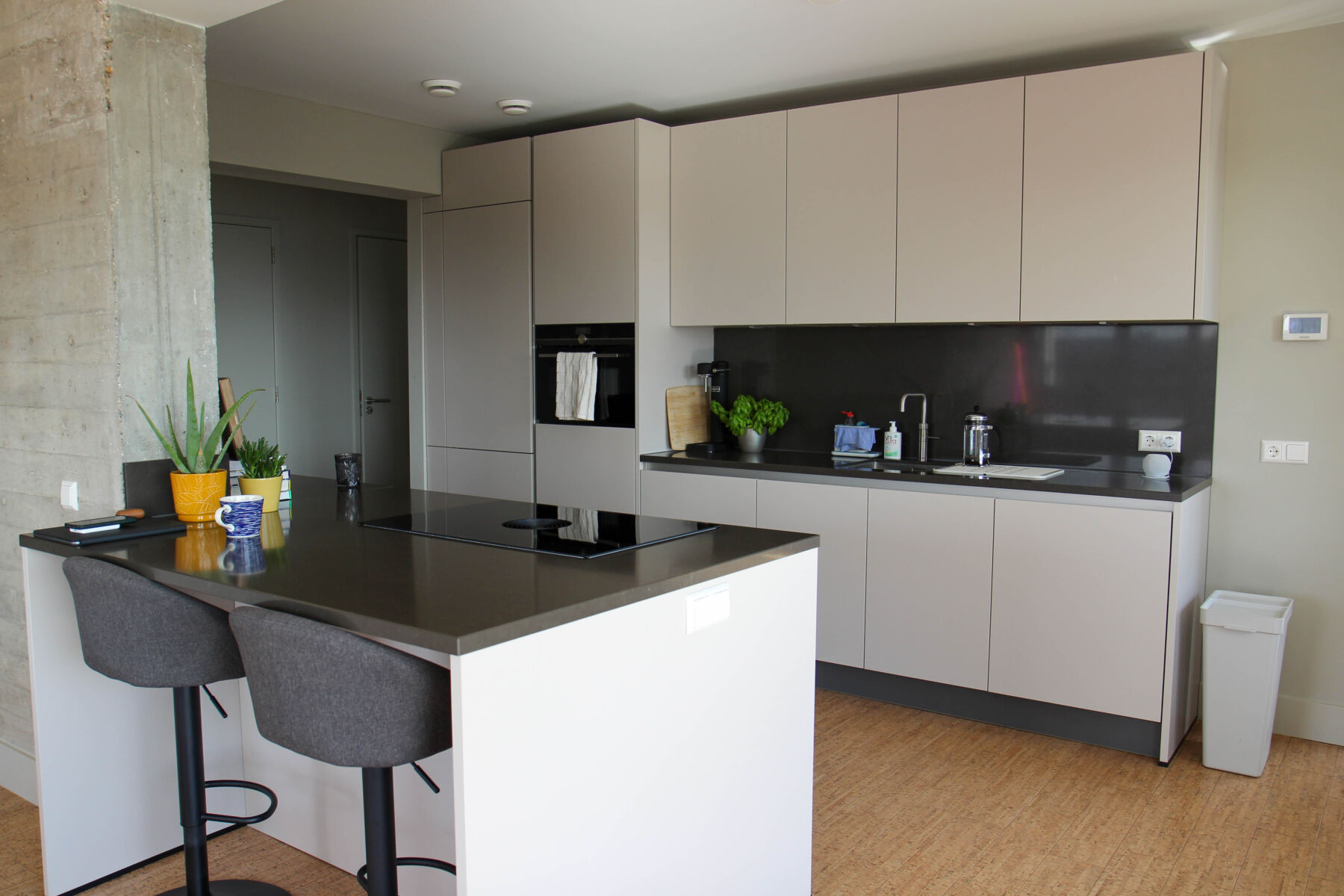 Thanks for showing us around in your home, Anthony and Dane!