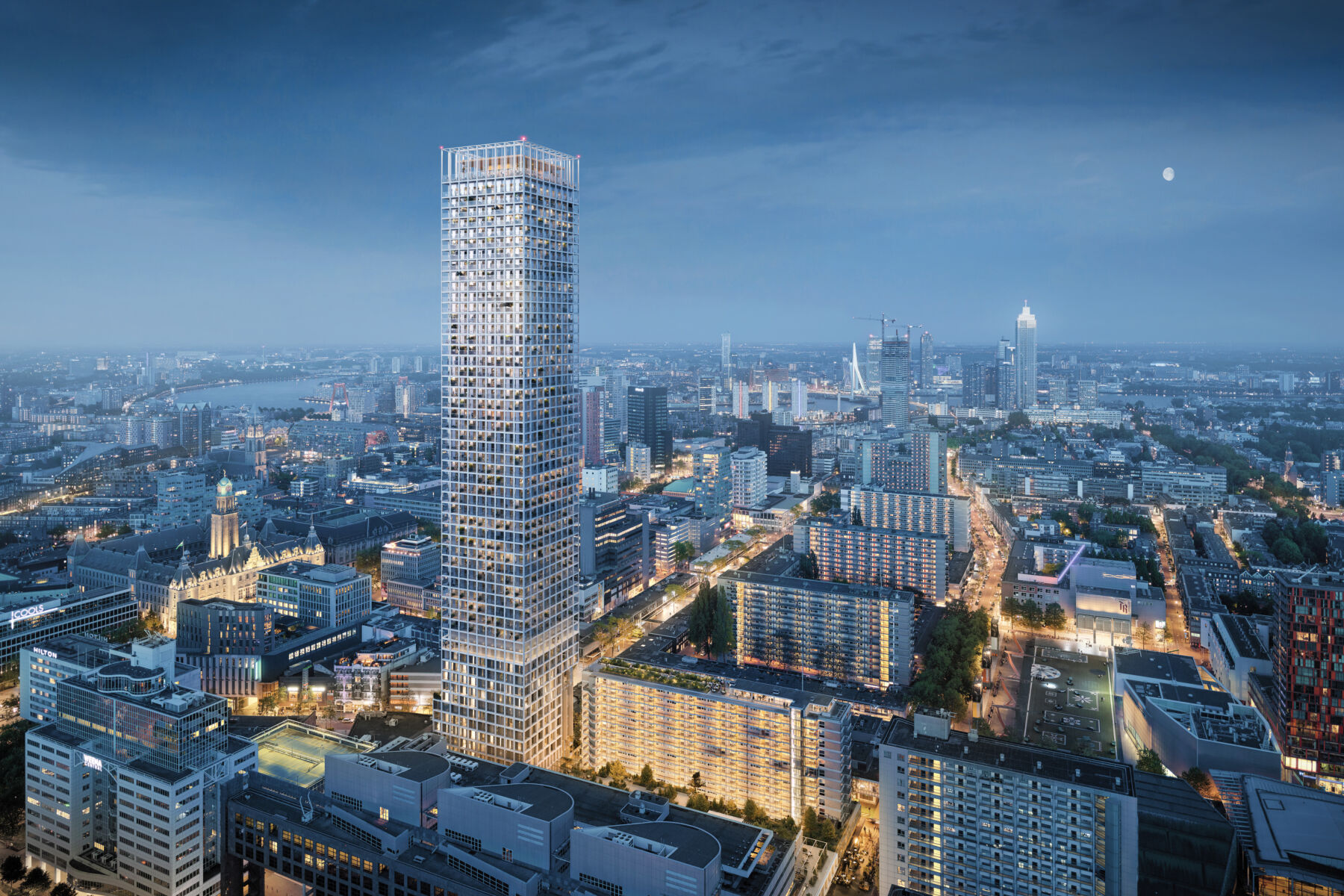 During the information meeting you will get a unique insight into the plans that Manhave and VORM, in collaboration with KAAN Architecten and the Municipality of Rotterdam, have for the Lumière Tower, on the corner of Kruiskade - Lijnbaan, in the middle of Rotterdam's bustling city centre.

Information meeting Lumière Tower
We present the design vision of the architect and the plans of the developers by means of an information market. In addition to the developers and architect, the municipality of Rotterdam is also present. There is ample opportunity to ask your questions.

Date and time
Tuesday 12 July 2022 from 7 p.m. - 9 p.m.
Walkin from 7 p.m.
Location

Theatercafé Oude Luxor
Kruiskade 10
3012 EH Rotterdam
Register
It is possible to register up to and including Monday 11 July via Lumieretoren.nl. Registration is not required, but desired.