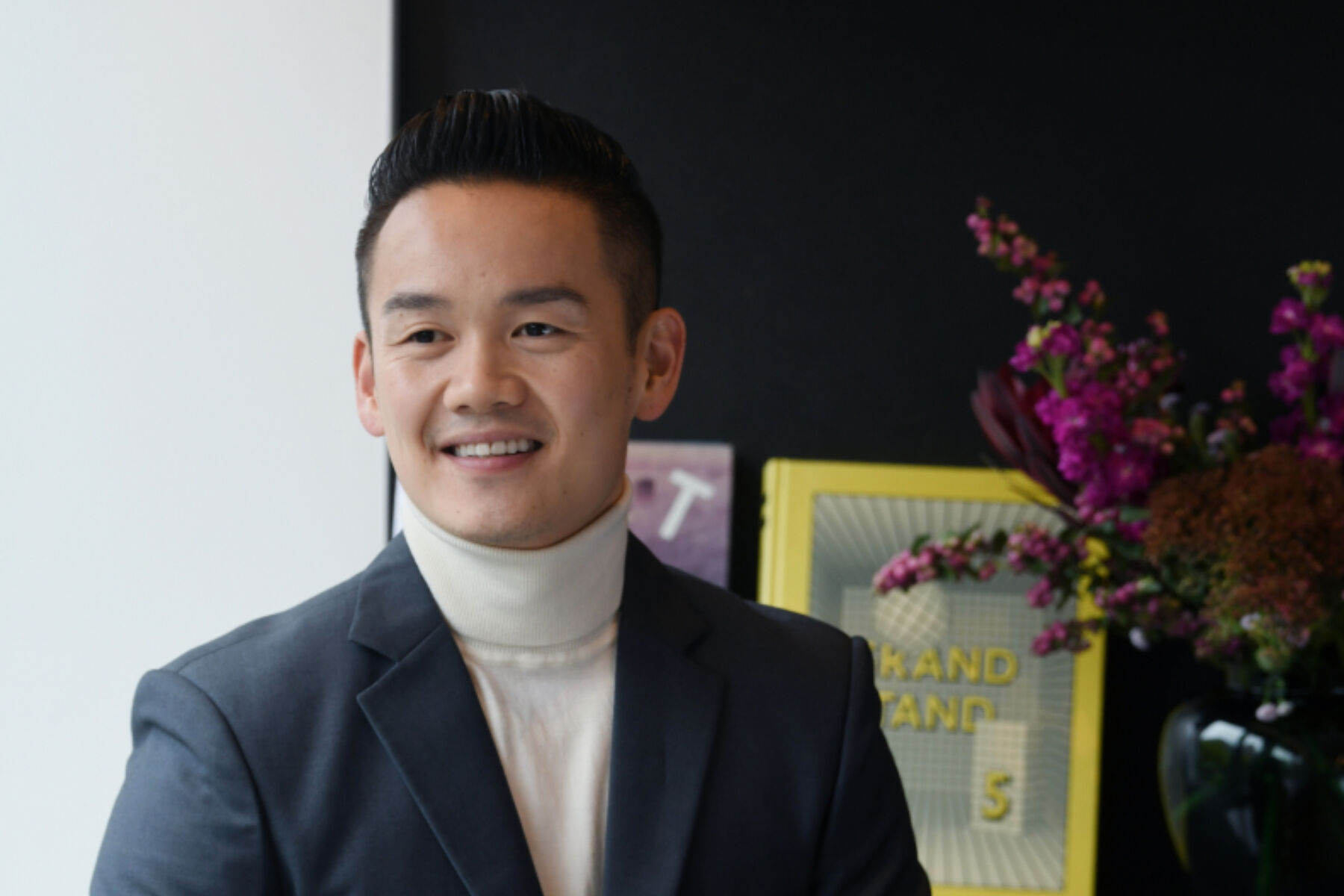 Chances are you've seen Danny in one of our Instagram reels. There he shows the available homes of Manhave Vastgoed with enthusiasm. In the interview below he talks about working at Manhave and what he does on a daily basis.
How did you end up at Manhave?
Danny: "Through a recruitment agency called Solid Recruitment. One of their recruiters had approached me for a vacancy at another company. I was actually fine with my employer at the time, but the recruiter kept urging me to take on a new challenge. Then I thought, why not. Let's give it a try."

"In the end that particular vacancy didn't work out. But after a few months I started to think about new challenges myself and because of my curiosity I looked at other available vacancies on their website. The vacancy of Manhave was there and it matched my profile perfectly. Also, I immediately noticed that the employment conditions at Manhave are much better, such as more vacation days. Then I applied and the day after I already had a telephone conversation with the recruiter. After that I was able to visit Manhave at the office. Everything went very smoothly!"
What did you do before this job?
"I used to work at MVGM, which is also a property manager. They are located throughout the Netherlands and are a lot bigger than Manhave."
What do you think of that difference?
"At my previous employer I was just a number. There I just had one set of tasks, while at Manhave I have to arrange everything from A to Z. Everything within my department is my responsibility. I find that much more challenging and therefore more fun."
How did you find a job in real estate?
"Actually, I have a degree in International Business. After my studies I also found a job in import and expert, but I soon found out that I don't like it that much after all. Then I went looking for something that seemed interesting to me. That turned out to be real estate."

"So I started taking various courses in my spare time. I had lessons every Saturday. It took me a year and a half to get a job in the real estate sector."
What do you like about real estate?
"I really like the process. Think of those fun before and after videos on social media, for example. An old house that you can transform into a renovated, luxurious home. Isn't that great?"

"In addition, real estate is a stable sector. Everyone needs a roof over their heads. There will always be work in the real estate sector."
"Everyone needs a roof over their heads. There will always be work in the real estate sector."
Are there areas in which you would like to develop yourself?
"Yes, I don't really have a technical background. Sometimes I get information from my colleague Marco, the technical manager, and everything he says is so technical. Then I don't really know what he's talking about," Danny laughs, "that's definitely an area in which I would like to develop myself more."

Which apartment in Rotterdam do you see yourself living in?
"Personally, I really like the apartments of 81m2 with three bedrooms in the City house. Preferably on a higher floor, but it doesn't have to be on the 12th floor. I also really like an open kitchen with cooking island and lots of apartments in the City House offer that. Then I would put crutches at the kitchen island. Furthermore, I don't necessarily have to live in a very large apartment. A terraced apartment is completely fine."

We get along well, but we also work hard."
How would you describe working at Manhave?
"There is an informal atmosphere. We get along well, but we also work hard."
What do you like most about working at Manhave?
"The best thing about working at Manhave is that I have a lot of contact with different types of people. Young, old, locals and internationals."
Is there anything exciting on the agenda for you?
"We are now working on the Lumière project. I can't wait to rent out those properties. It's going to take a while before the building even starts, but it's going to be really fun. The team will really have to grow. There will be between two and three hundred homes and I can't rent them all out on my own."