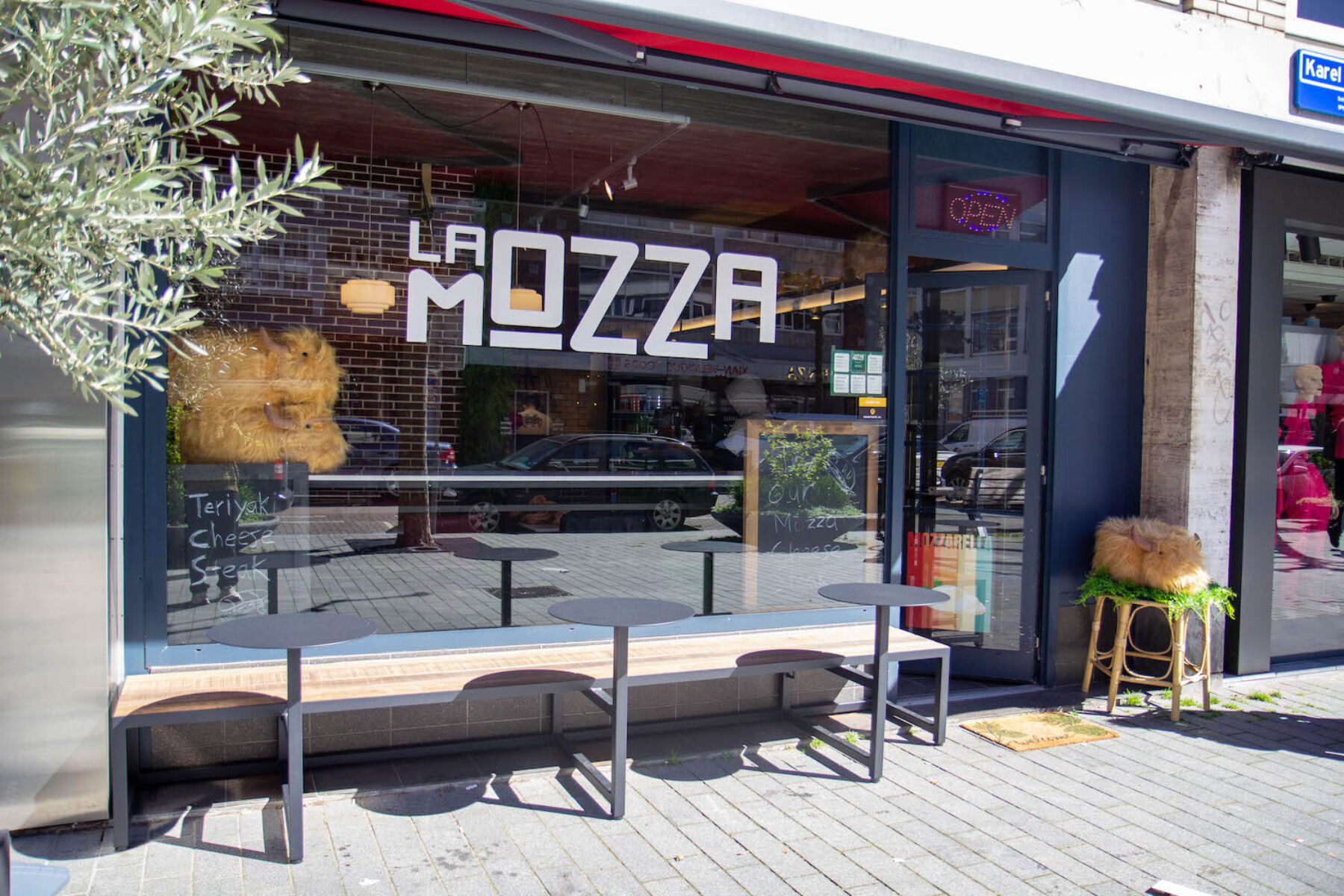 Two years ago, young entrepreneurs Andrew and Howe took over the La Mozza. Their restaurant recently moved from the Goudsesingel to the Karel Doormanstraat. We spoke to entrepreneur Andrew about the move to Karel Doormanstraat and what visitors can expect from La Mozza.

What is the story behind La Mozza?
Andrew: "The company has been around for a long time, we took over La Mozza two years ago. At the time it was a mozzarella bar and we converted it into a sandwich shop with a focus on mozzarella."

"I had just finished studying and didn't want to work in an office. It seemed fun to start a catering business. Back then we were in the middle of the corona period, which made it quite affordable to take over a restaurant. I saw an opportunity here and grabbed it. With the thought that if it doesn't work, we'll just sell La Mozza again. Now we're two years later and in February we moved to this new location on the Karel Doormanstraat."
Can you apply the knowledge you have acquired during your studies at La Mozza?
"Certainly. Because we are both engineers by training, we paid a lot of attention to production. We designed it in such a way that it doesn't matter if a lot of orders come in. It's important that the quality doesn't suffer. That means we are scalable and our business can grow. Often a small restaurant cannot handle the crowds. Think of the oven that has to be a certain temperature for a sandwich, that is often not taken into account and then your product will be different."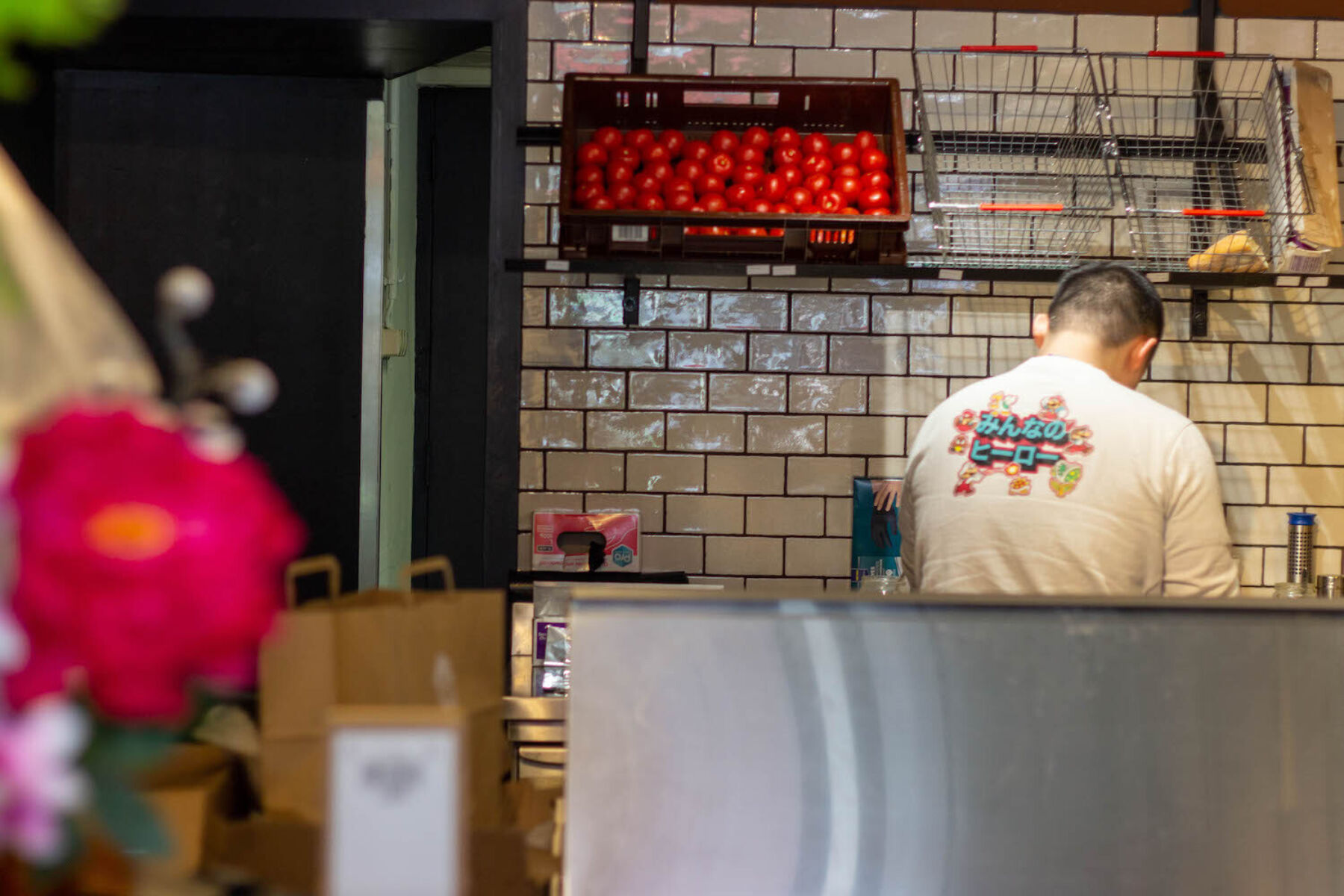 Why the move to the Karel Doormanstraat?
"We wanted a location with more pedestrians. We had many regular customers on the Goudsesingel who kept coming back, but at a certain point our growth stagnated."

"At the previous location, La Mozza had a very large assortment of Italian sandwiches, but we noticed that people mainly came back for the Mozza Cheesesteak and Teriyaki Cheesesteak. At one point, sales of those two products accounted for more than fifty percent of the entire turnover. So then we were confident enough to look for a new location where the foot traffic is better and we decided to reduce the range. We were looking for a new location and this came our way."

What can visitors expect from La Mozza?
"You can enjoy the best cheesesteaks in town here. Everything is focused on mozzarella. In addition to the two popular cheesesteak sandwiches, we offer a chicken pesto, meatball, buffalo mozzarella and burrata sandwich."

"Our cheeses come directly from Italy, from small farmers. Really only the best quality cheese. You won't find this quality in the supermarket and only at a handful of restaurants in Rotterdam."

For those who don't know: what is a cheesesteak?
"A rib eye sandwich, normally with provolone cheese, but because we are La Mozza we use mozzarella. This makes the sandwich less dense but still has the same texture. The flavours are complicated, but very nice."
What would you recommend to someone visiting you for the first time?
"Of course the cheesesteaks. If they like spicy, I would recommend the Mozza Cheesesteak, which comes with jalapenos. Otherwise, the Teriyaki Cheesesteak."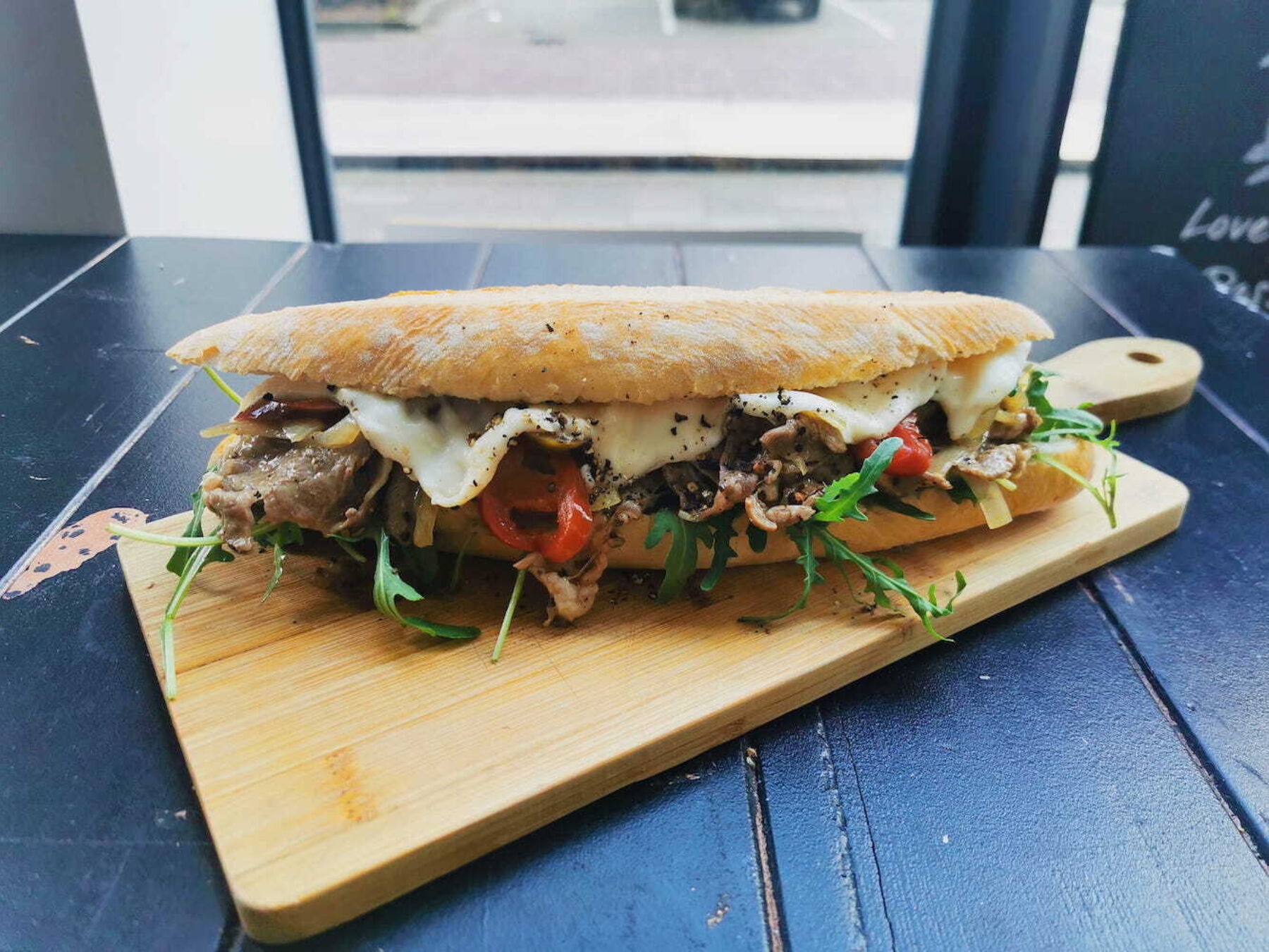 Thank you Andrew, good luck!