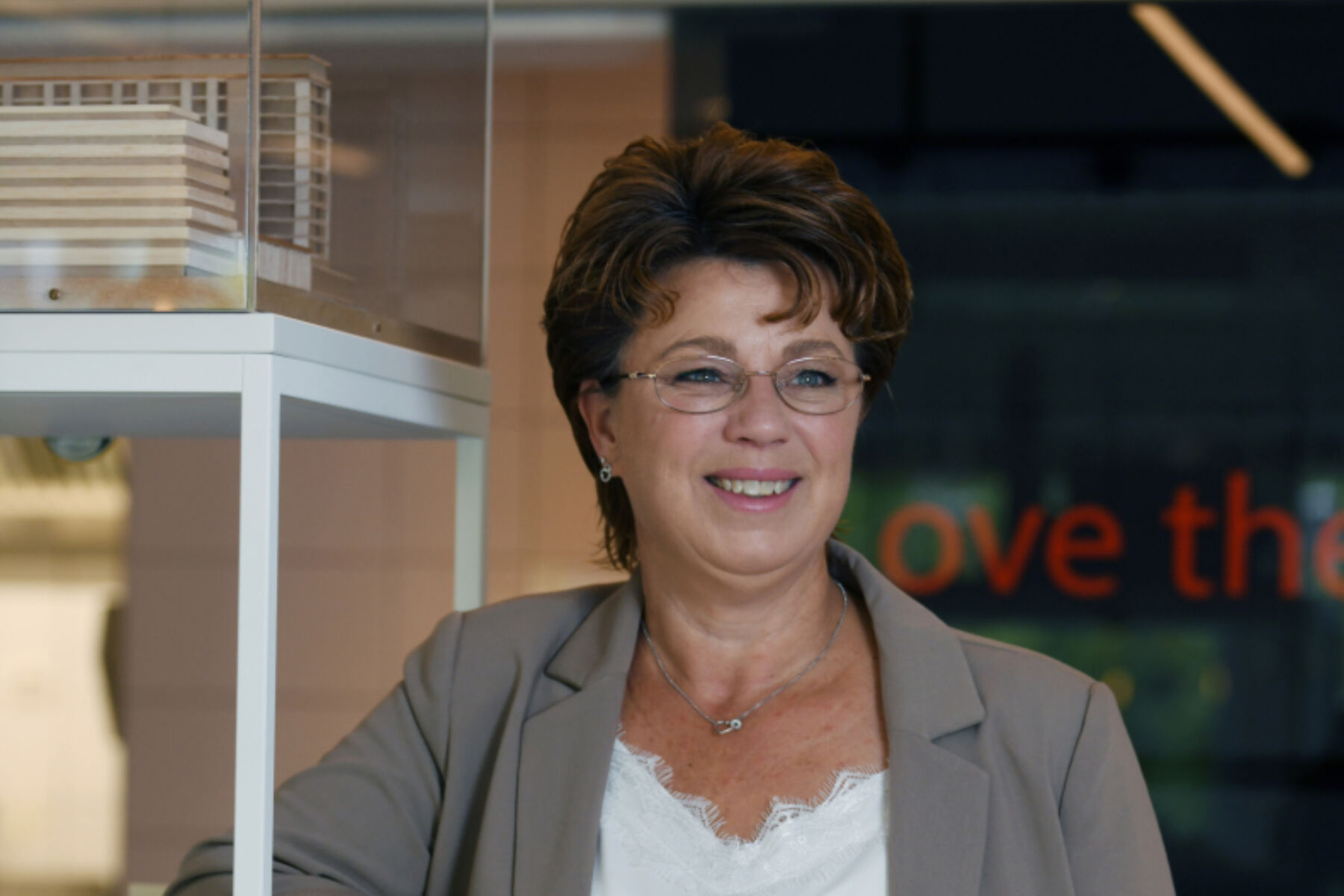 Apart from Steven Manhave, Marja has worked the longest at Manhave Vastgoed. In this interview, Marja talks about working at Manhave Vastgoed and what it was like for her when Steven took over.
What did you do before working at Manhave?

Marja: "I once started at my parents' company. After that I did administration at a number of small offices, before I ended up at Manhave Vastgoed."

How long have you been working at Manhave?
"On March 1, so a few days ago, I've been working here for exactly 22 years. Two years ago we celebrated my twentieth anniversary together with the team. With coffee, cake and gifts. Very nice to stop and pay attention to such special moments."

"I joined Manhave Vastgoed in 2001, when Manhave senior was still at the helm. At the time I had two small children and I worked 16 hours a week. Now I work 28 hours. So over the years I started working a bit more. One week I work three days and the next week four days. In principle, I have fixed days, but if necessary, I will switch things up. Fortunately, I have that flexibility."
How did you end up at Manhave?
"Simply through an advertisement. A very small advertisement in a regional newspaper of the Botlek in Spijkenisse. I believe it was advertised here in the entire region. At the time, the vacancy was still running through BDO Accountants. They had placed the advertisement and then they sent my application back to Manhave."

What is your role within Manhave Vastgoed?
"Purely the administration. The payments, creditors, debtors, the bank, service costs. Everything that has to do with administration and accounting work."
What do you like most about your job?
"The variety. People think that administration is very boring, but I don't think so at all. There is a lot of variation in my work."
And what do you like most about working at Manhave?
"Actually just the company itself, but also the people. Our current team is really fun. We are very involved with each other. Together we ensure that everything is running smoothly. And over the years it has only become a more fun team. Now also with Edwin, Barbara and Danny."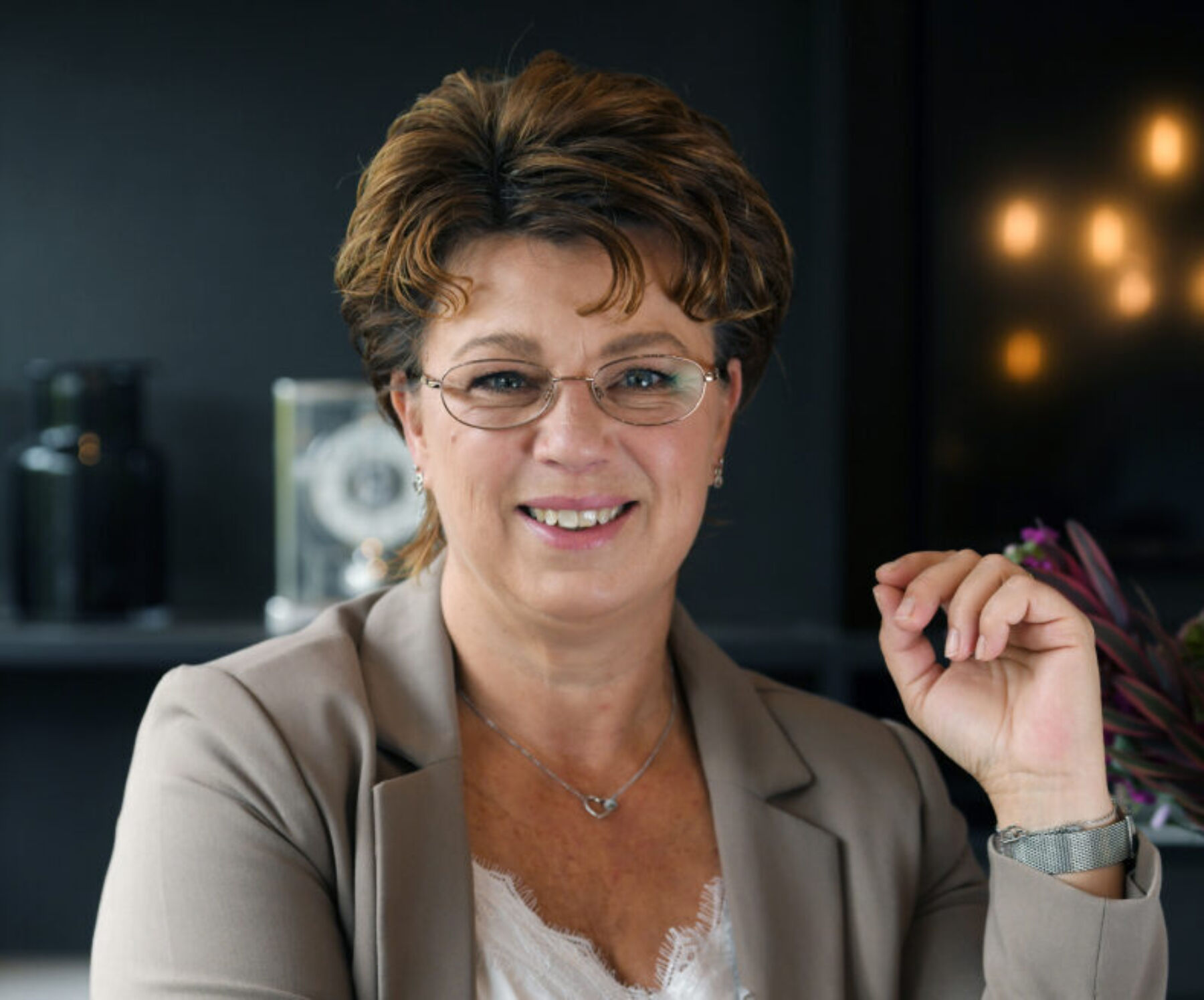 Our current team is really fun. We are very involved with each other.
How would you describe the Manhave team? How do you work together?
"Without hierarchy. Of course some know more than others, but everything is at your own work level. Steven still calls us colleagues. He was also a colleague when I started here, he did the technical field service. His father was then still running the office."
What was it like for you when Steven took over from Manhave senior?
"I think it's really nice to have experienced Steven taking over from his father. They both did that with so much respect for each other and the team. Hats off. Actually, the transition from Manhave senior to Steven made it feel like I was starting a new job. Steven wanted to do it in a different way than his father. With the team at the time, we also followed a trajectory with coaching and development. For me, it came at just the right time. My children then needed less care and my household needed less attention."
How long do you expect to stay here?
"Probably until I retire. Other jobs can never be so fun and interesting. I appreciate the team, the freedom, the variety and the involvement. As far as I can see now, I'll just stay here. I don't think I'll be leaving anytime soon. You never know, of course, but it's not my intention."
Thank you for your time, Marja!