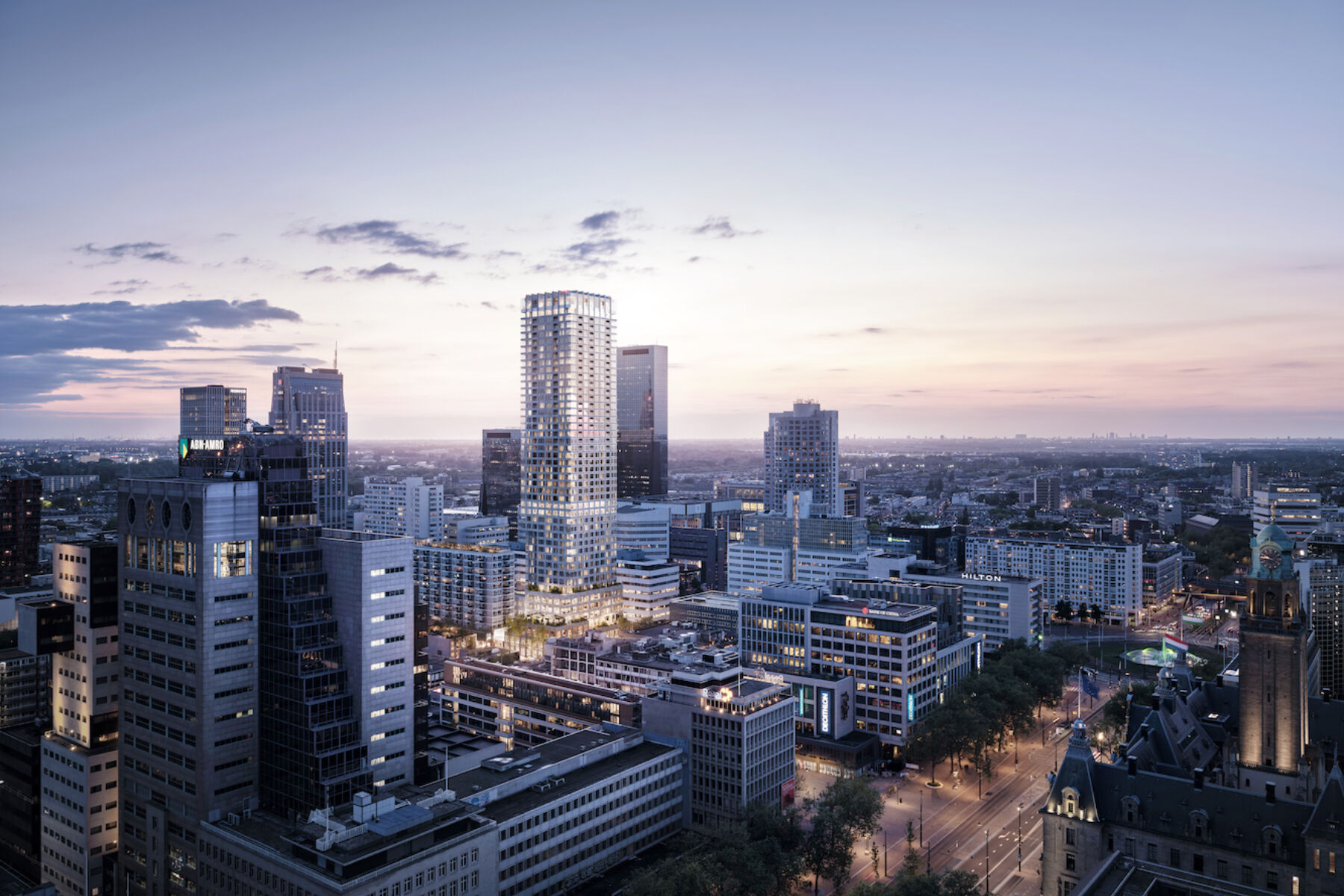 During the information meeting, visitors received an update on the plans for the Lumière Tower, a development project by Manhave and VORM in collaboration with KAAN Architecten and the municipality of Rotterdam.
Information market
There was an information market where the architect's design vision and the developers' plans were presented.
The evening started with an introduction by Steven Manhave from Manhave Vastgoed and Marc Vriens from VORM, in which they explained the new plans, followed by an interactive question and answer session with the audience. Afterwards, visitors could view the renders by Vivid Vision and talk to the initiators of Manhave and VORM, as well as the architects of KAAN Architecten.
The municipality of Rotterdam was also present to answer questions about the zoning plan procedure, the public space around the building and other possible questions.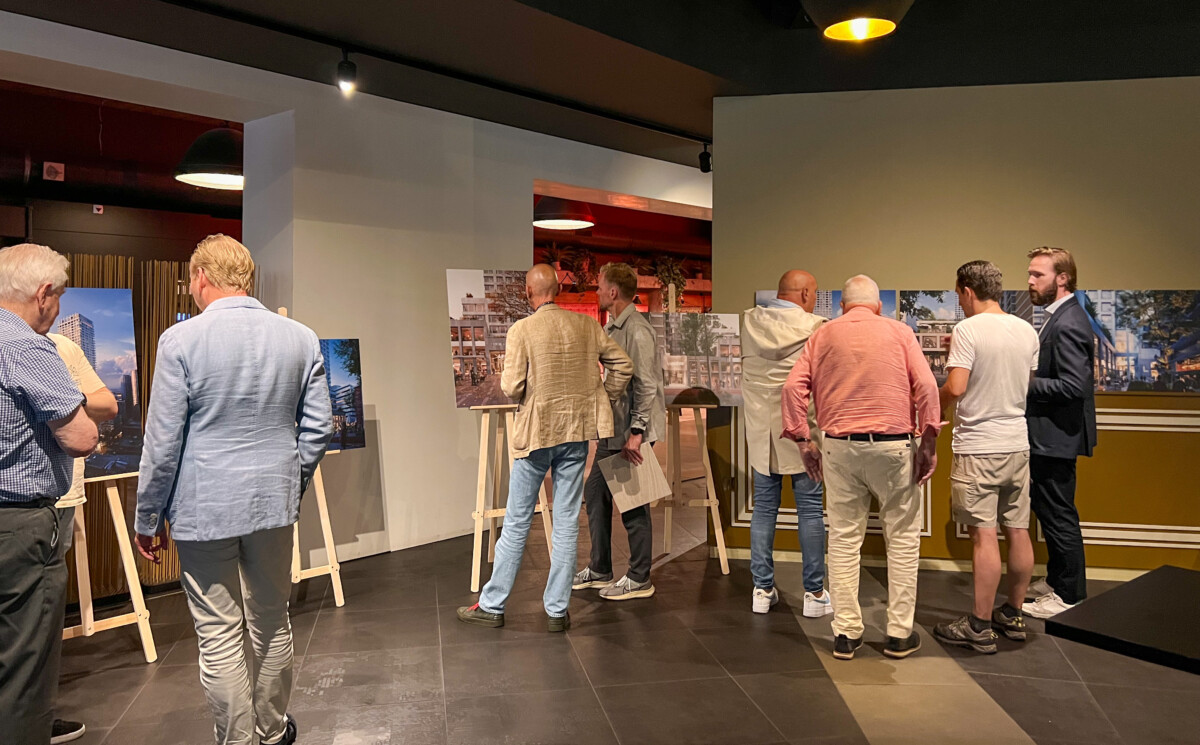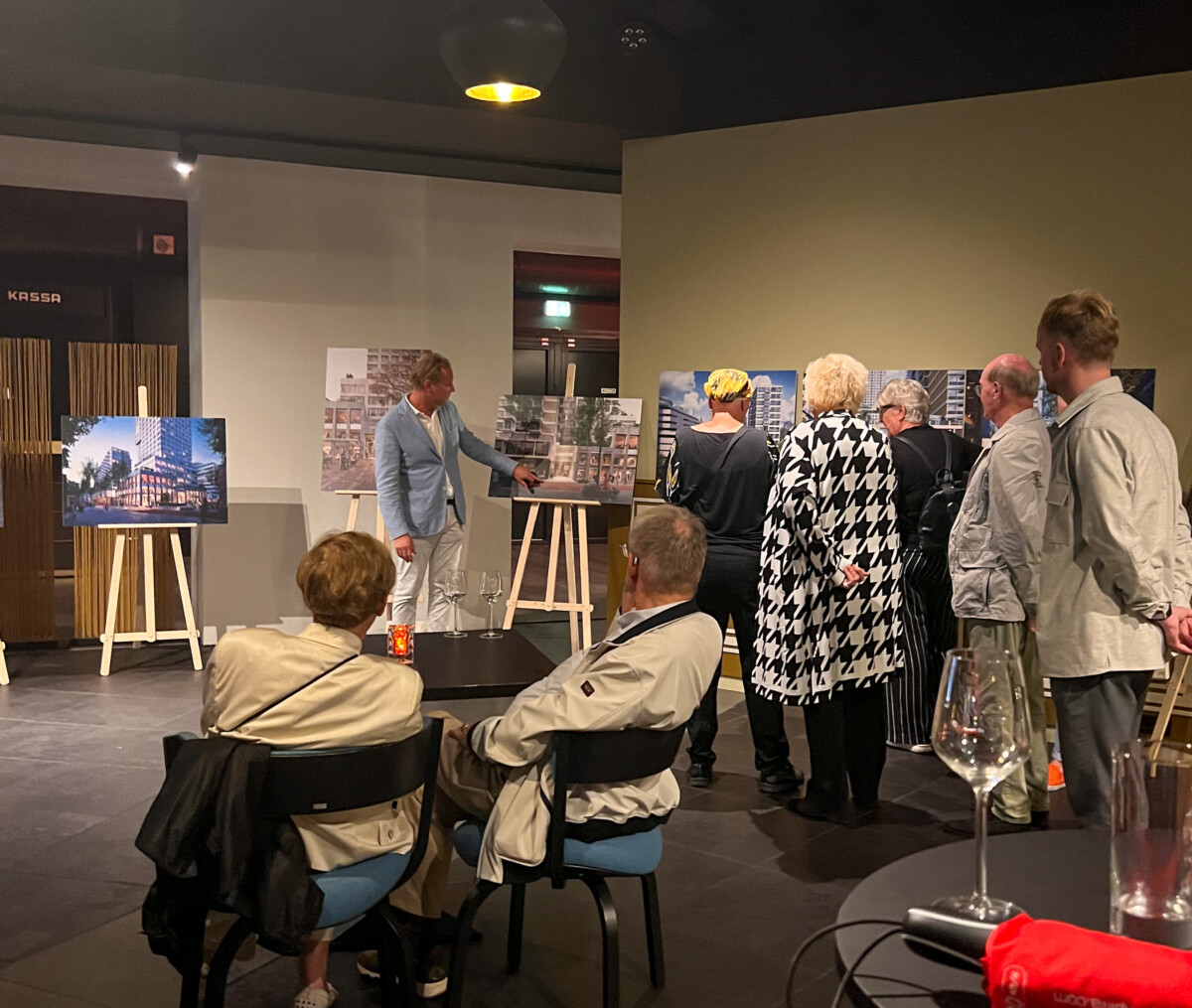 Renewed design
The Lumière Tower will be a new icon with international allure in the heart of the Rotterdam city centre, where living, working, shopping and going out come together seamlessly. Lumière will play an important role in the revitalization of the Rotterdam centre area with space for approximately 265 rental apartments, a high-end hotel with approximately 150 rooms, offices, social facilities, luxury shops and restaurants.

The ambitious new construction project on the site of the former Lumière Cinema on the Kruiskade and Lijnbaan will now reach a height of 155 meters, instead of the original design of 200 meters from December 2020. The design of the Rotterdam architectural firm KAAN Architecten has been adjusted to for the purpose of guaranteeing a good wind climate in the immediate area.