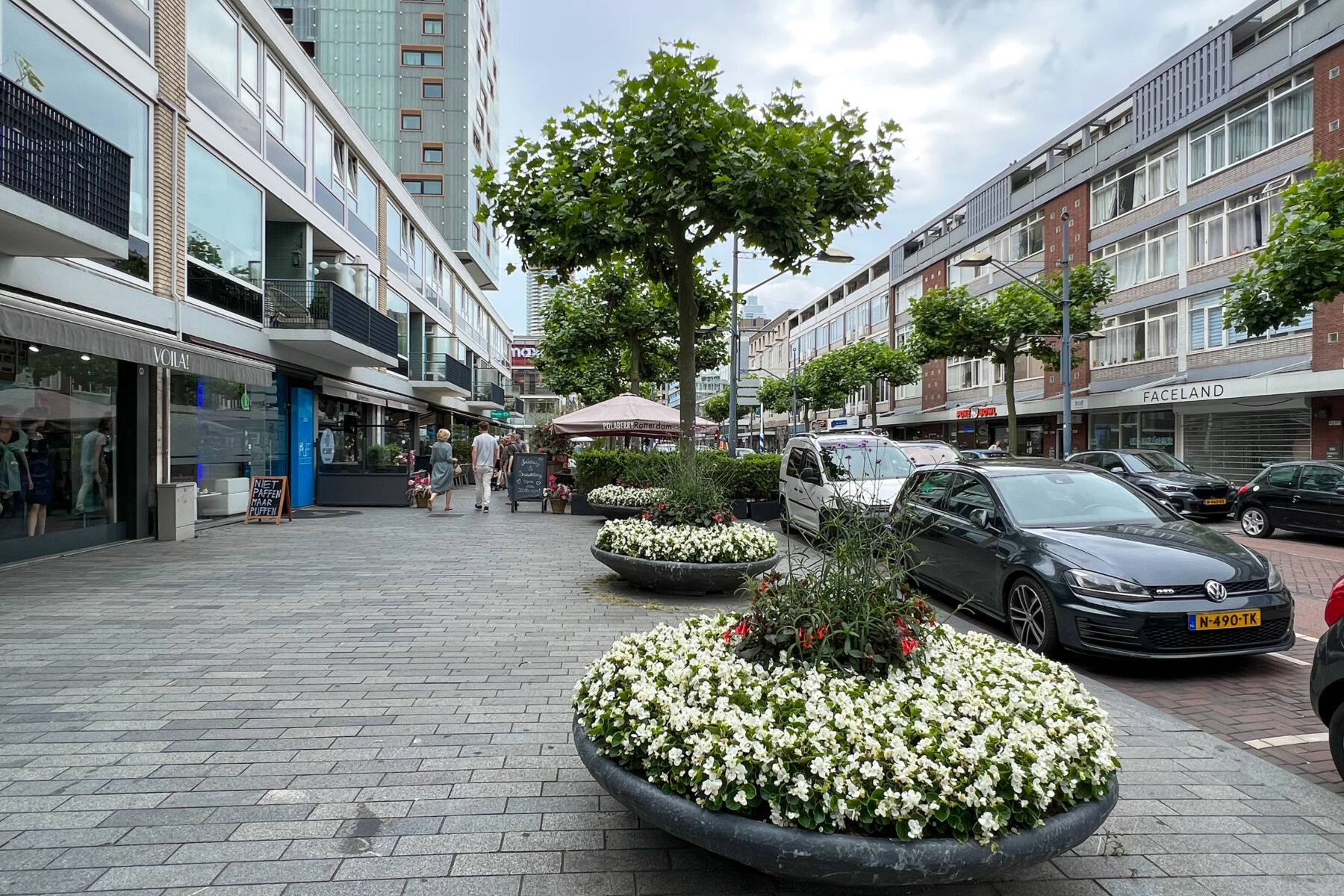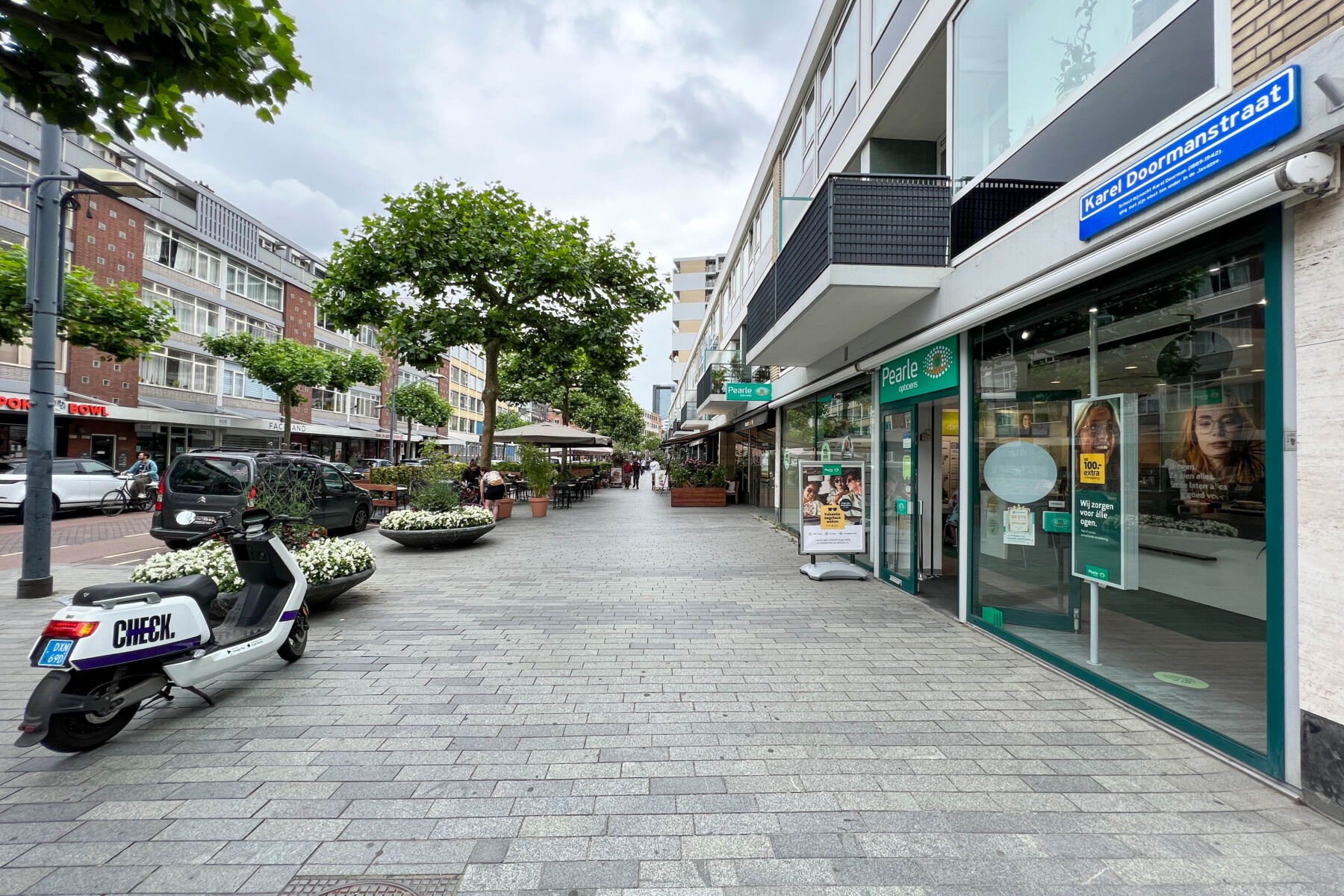 This well-known Rotterdam shopping street is an excellent place to shop or to take a seat for delicious food and drinks because of its wide sidewalk, beautiful shops and nice restaurants. See below which hotspots you can find here.
DoDo
We start at DoDo, a worldly hotspot on the Karel Doormanstraat. With no fewer than seven different themed rooms, there is always something going on here. You enter the Grand Café, full of historical showpieces and cosy seating. Afterwards you can, for example, take a seat in the Havana Room, where the colourful bohemian interior is clearly inspired by Cuba.

You can go to DoDo for lunch, dinner or a nice drink. On the menu you can find all kinds of dishes from around the world. They offer vegetarian, fish or meat, it's all possible here!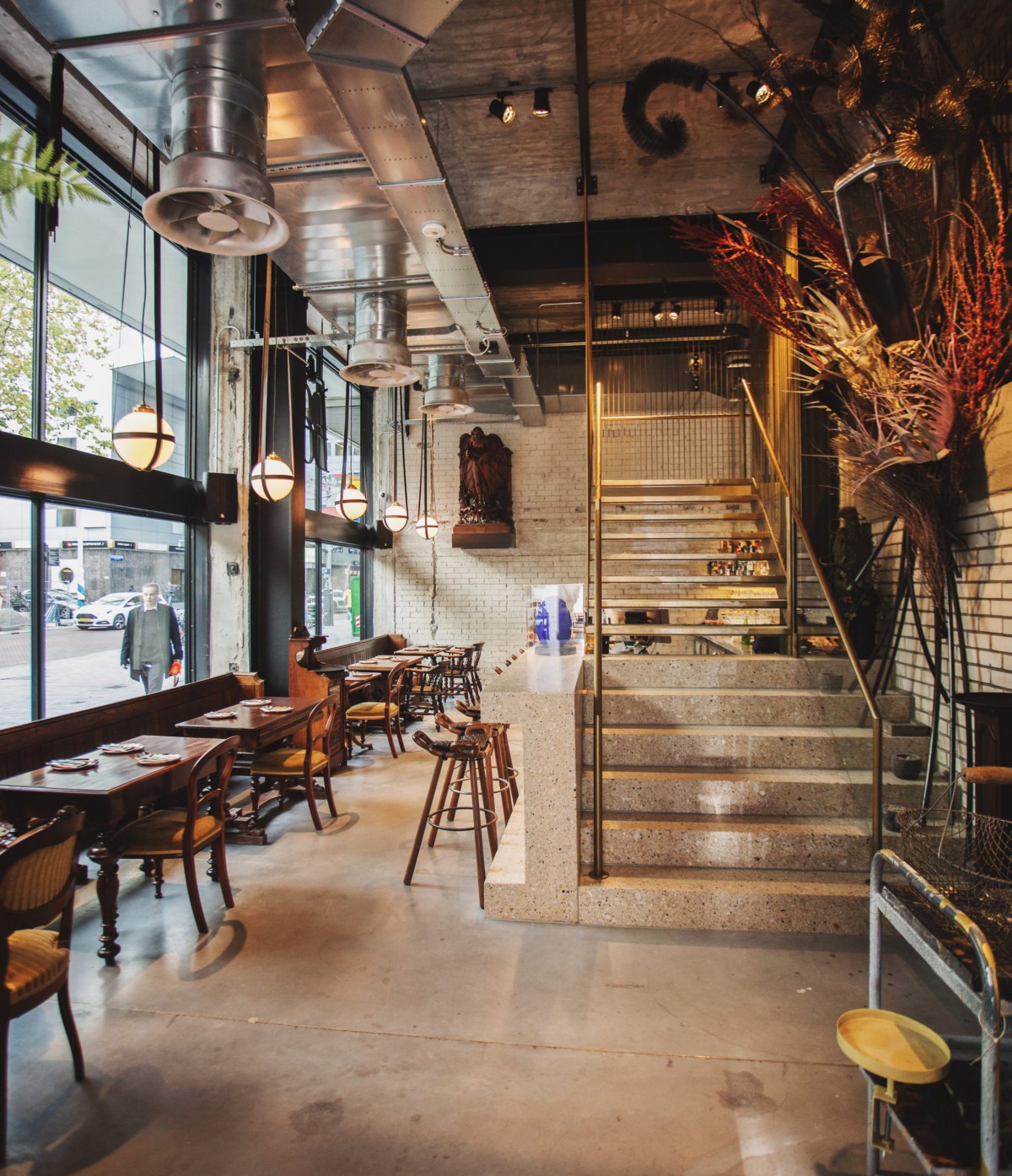 Bertmans
Tasty and healthy, that's Bertmans! They once started on the Zaagmolenkade in Rotterdam Noord and now they have a beautiful location on the Karel Doormanstraat.

Take a seat on the terrace or in the spacious restaurant for breakfast, brunch, lunch and dinner. What's on the menu? For dinner you can order all kinds of salads, burgers, a cauliflower "steak" and Thai curry. Or choose delicious snacks to share.

There are vegan, vegetarian and gluten-free options. This makes Bertmans a very accessible restaurant.

Mediterranean Deli
Mediterranean Deli is a Mediterranean lunch shop where you can pick up freshly made sandwiches. There is an extensive menu with all kinds of delicious sandwiches. Owner Daniël: "The sandwiches can easily be adjusted. For example, if you don't like something that is on a sandwich, you can simply replace it with something else."
In addition to the sandwiches, Mediterranean Deli offers fresh meals. Think roast meatballs, lasagna and pasta meals. There are six different types of pasta available. These are not on the menu and every few weeks they adjust the pasta dishes.
Read our update on Mediterranean Deli.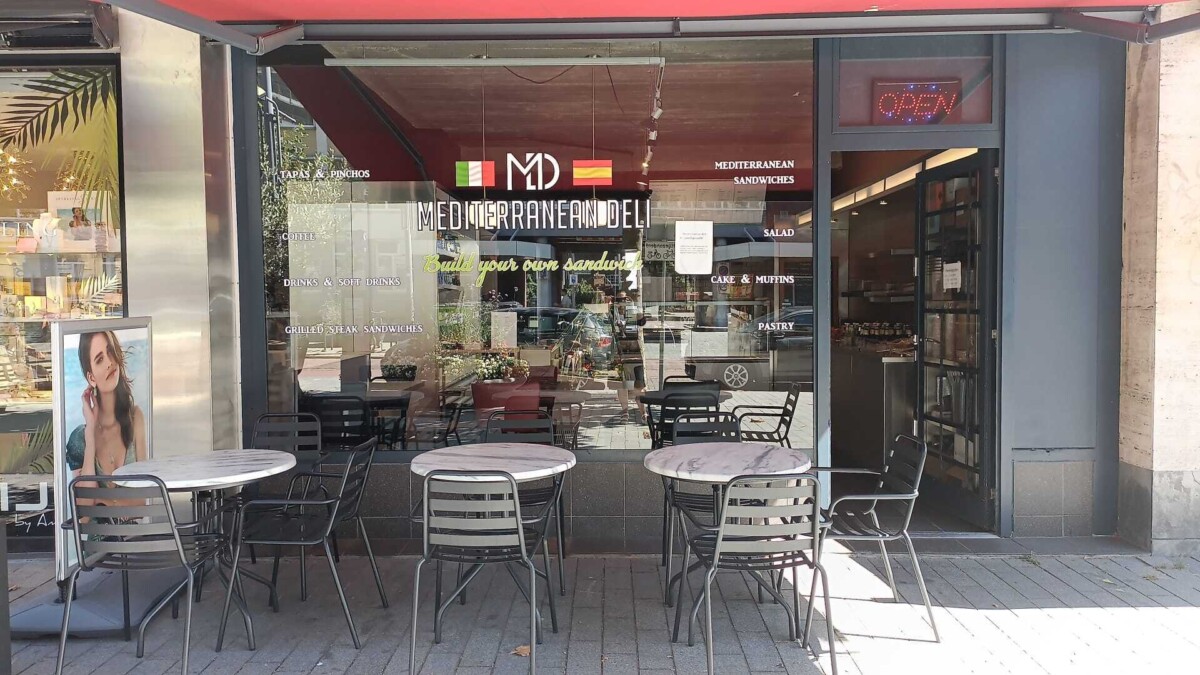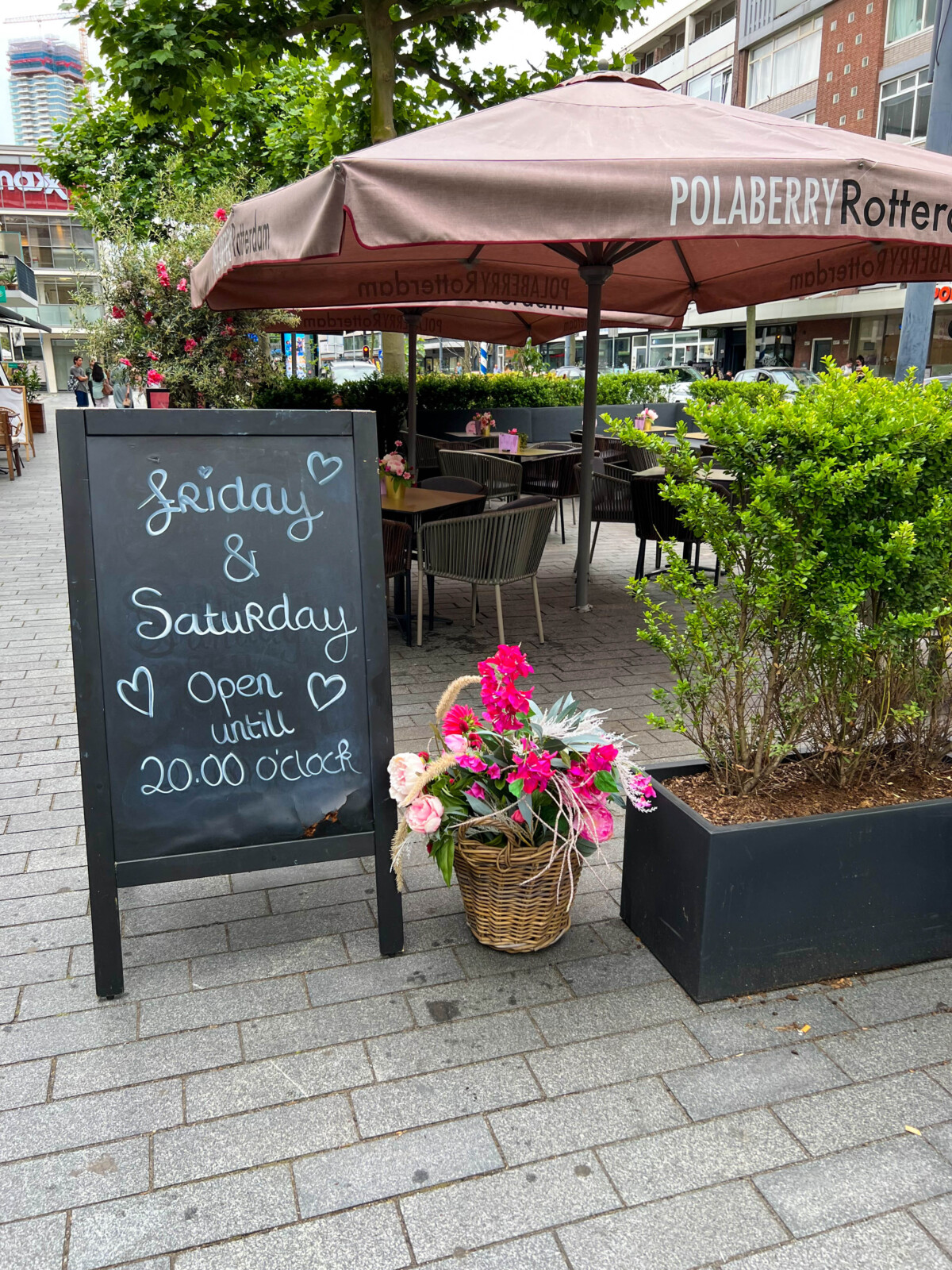 Polaberry
Want to relax with a treat? That is possible at Polaberry on the Karel Doormanstraat. Visit this cosy hotspot for a delicious lunch, high tea or a snack and drink.

Both sweet and savoury dishes are on the menu here. Think of a tuna melt with kimchi cabbage, celery and mayonnaise and a brioche with avocado, poached egg, pecorino and hollandaise. In terms of sweet treats, they have white chocolate mousse with strawberries and anise rumble or a tartelette with deed compote, monchou, dolce lesje and hazelnut, among others.

Enough to choose from!
Sue
SUE is a well known restaurant in Rotterdam. Here you can get delicacies that are sugar free, gluten free, lactose free, raw and vegan. So do you want to eat something without feeling guilty? Then you've come to the right place. For example, choose the popular SUE bites, cakes or bars.

Pick up the SUE bites or other sweet treats to eat at home or take a seat in SUE's minimalist store. They offer excellent breakfast and lunch here as well.
Read our update about SUE.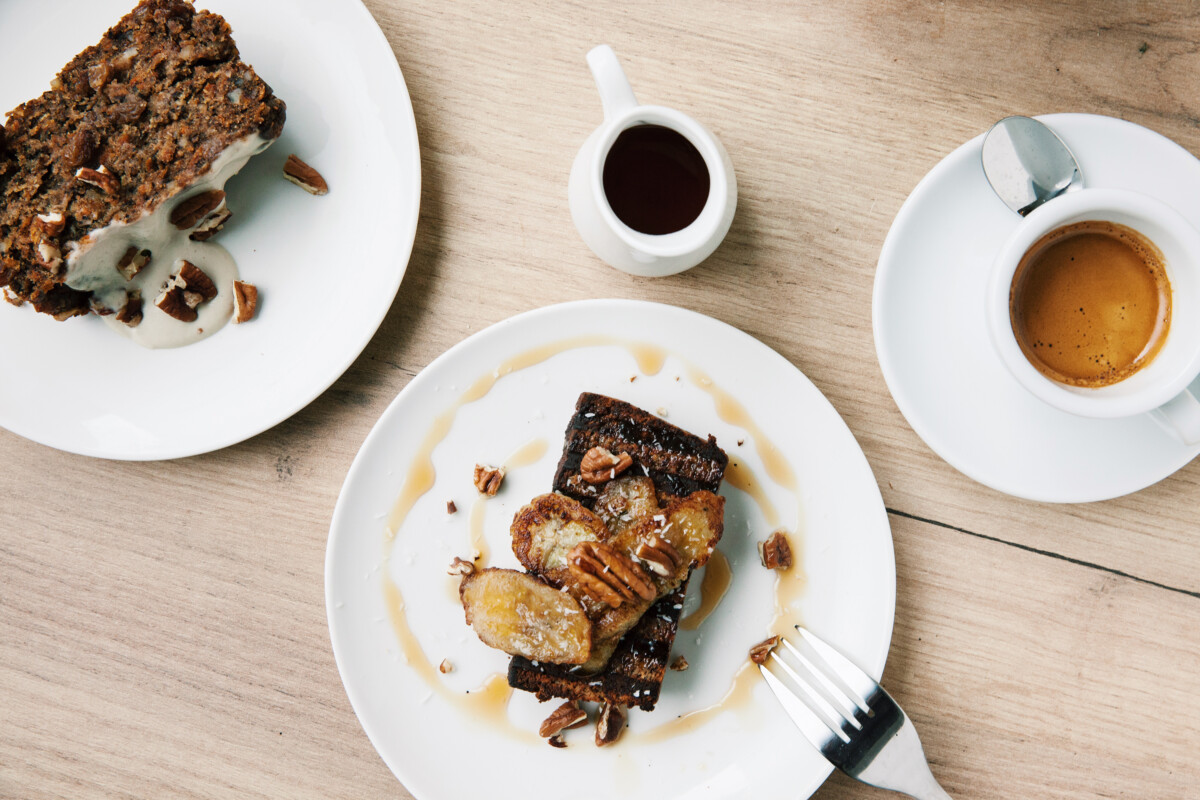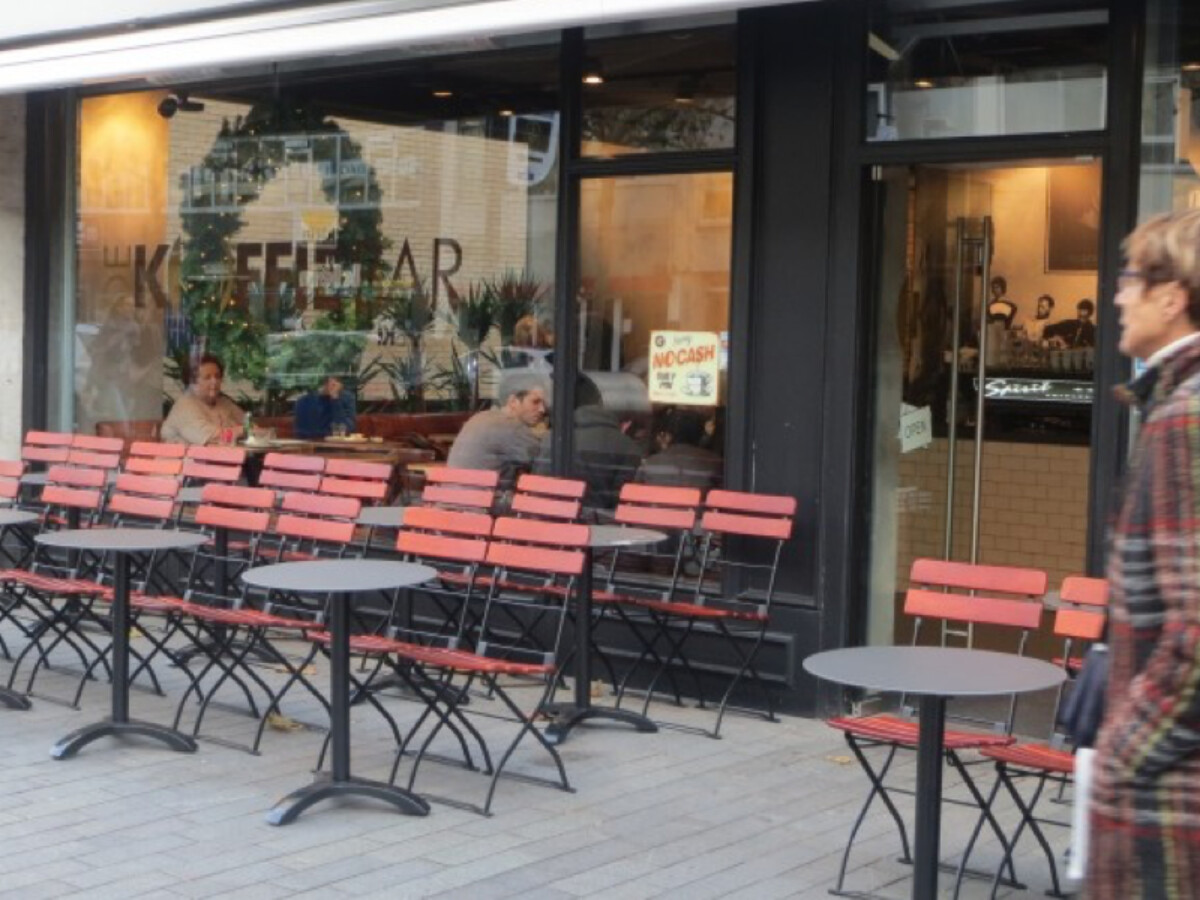 Dekoffiebar
For good coffee you of course go to Dekoffiebar. On the menu they have all kinds of variants, such as a cappuccino, Espresso Italiano, flat white or ristretto. Or would you rather go for a special? Then choose the caramel latte or baileys iced crush. There is also plenty for visitors who are not too fond of coffee. They serve various teas, soft drinks and smoothies.

If you're hungry, there are sandwiches, paninis, salads, croissants and sweets such as brownies and muffins. It goes great with a coffee!
Pastry shop van Beek & Specker
Looking for sweet treats? Then the well-known Rotterdam pastry shop van Beek & Specker is the place to be!

At Van Beek & Speckers you can find the most delicious cakes, bonbons, cookies and delicious chocolate. The Van Beek & Specker pastry shop has recently moved to Karel Doormanstraat 340. Be sure to visit them for delicious Rotterdam delicacies.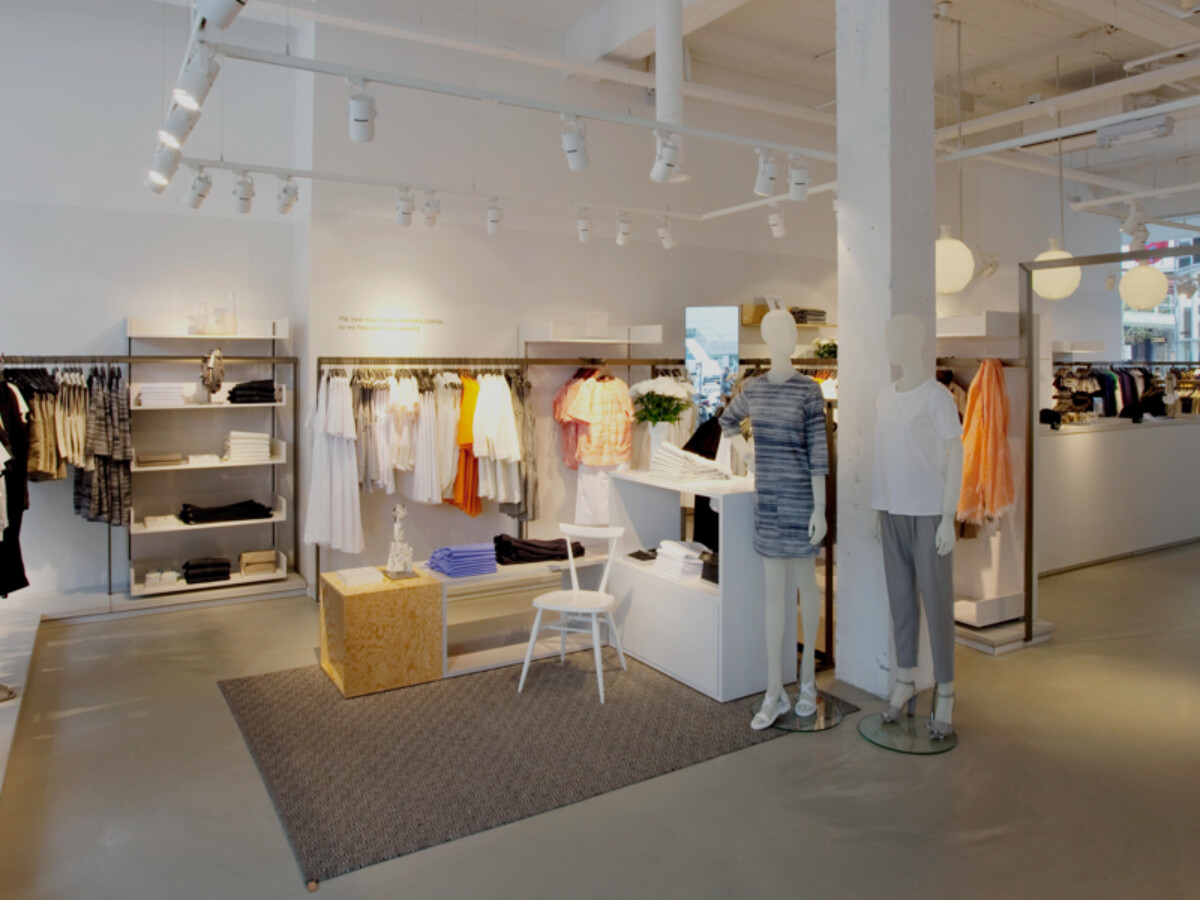 COS
In the COS store on the Karel Doormanstraat you can buy essential items for your wardrobe. Don't expect seasonal fashion, but timeless clothing and accessories that you can wear for a longer period of time.

COS products are made of high quality fabrics and sustainably produced materials. From linen and silk shirts to leather and denim trousers.

iitala

iitala started in 1881 as a glass factory in the Finnish village of Iitala. It has grown into an internationally renowned brand that has played a decisive role in defining a Scandinavian lifestyle. At iitala they strive to provide inspiration for a more beautiful and enjoyable life.

On the Karel Doormanstraat you can find a store location of iitala sto. Pay a visit to be inspired by their collection. Obviously it is an excellent place to find gifts.
There are of course many more beautiful shops and restaurants on the Karel Doormanstraat. Time to stop by and discover even more!