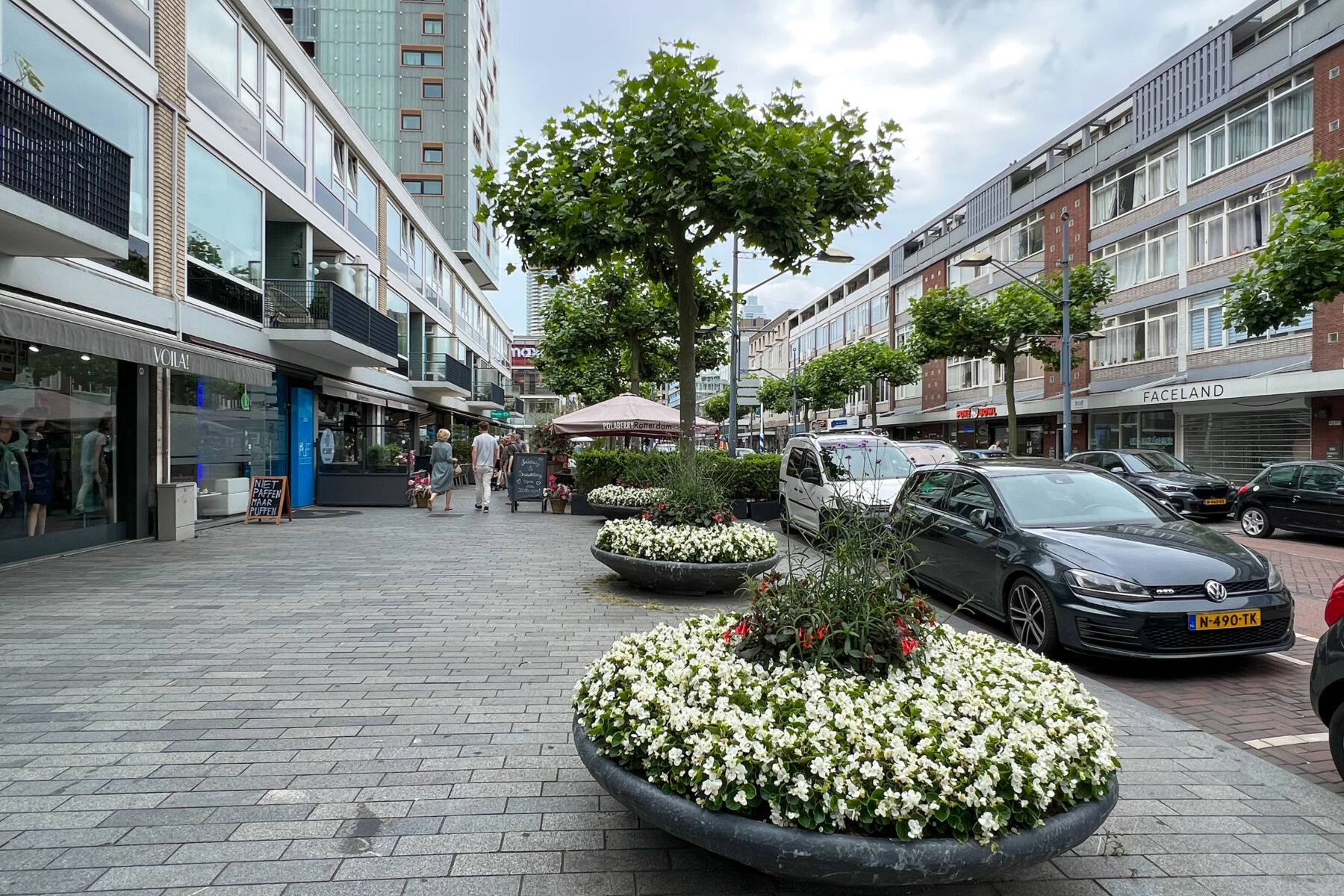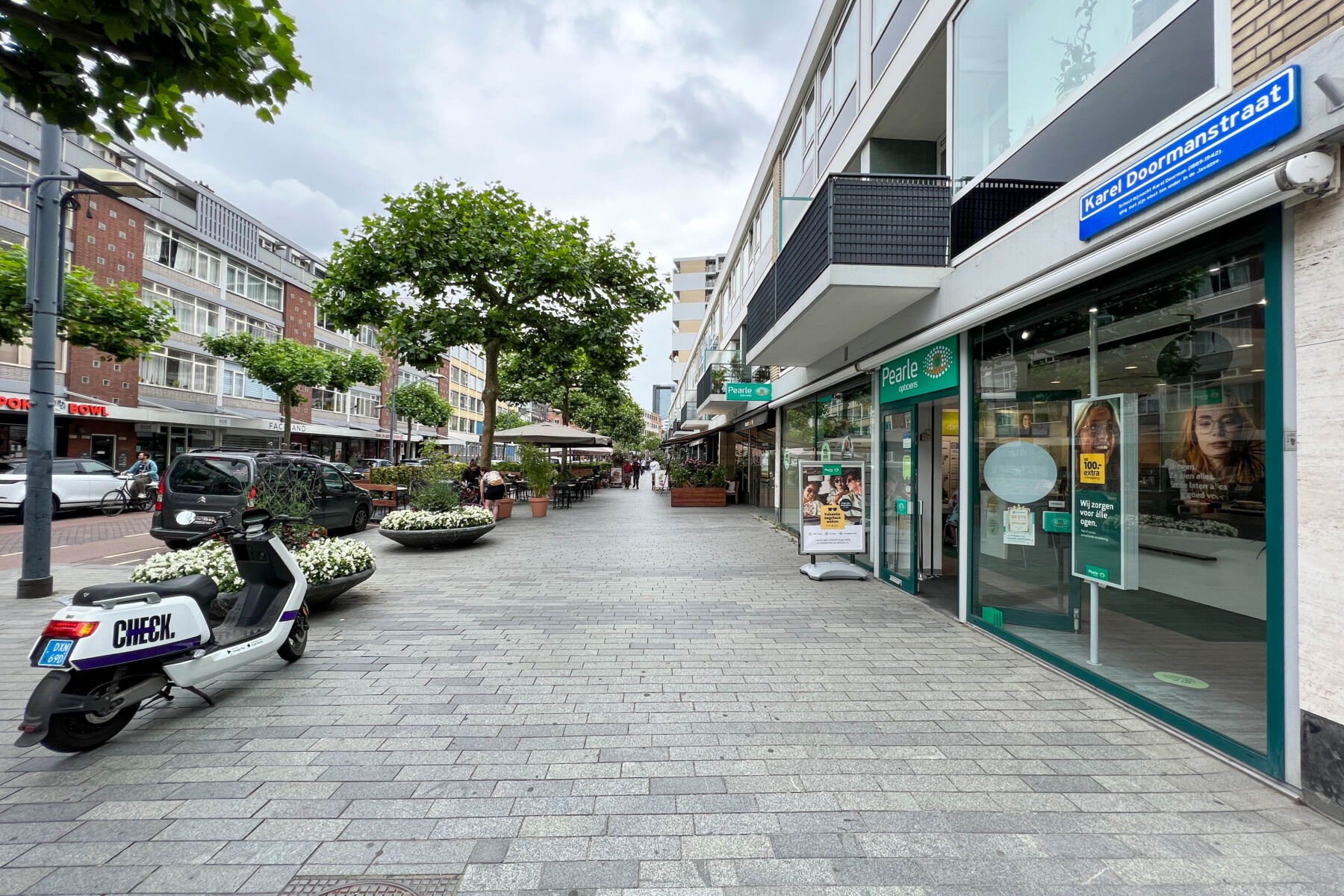 This well-known Rotterdam shopping street is an excellent place to shop or to take a seat for delicious food and drinks because of its wide sidewalk, beautiful shops and nice restaurants. See below which hotspots you can find here.
Bertmans
Tasty and healthy, that's Bertmans! They once started on the Zaagmolenkade in Rotterdam Noord and now they have a beautiful location on the Karel Doormanstraat.

Take a seat on the terrace or in the spacious restaurant for breakfast, brunch, lunch and dinner. What's on the menu? For dinner you can order all kinds of salads, burgers, a cauliflower "steak" and Thai curry. Or choose delicious snacks to share.

There are vegan, vegetarian and gluten-free options. This makes Bertmans a very accessible restaurant.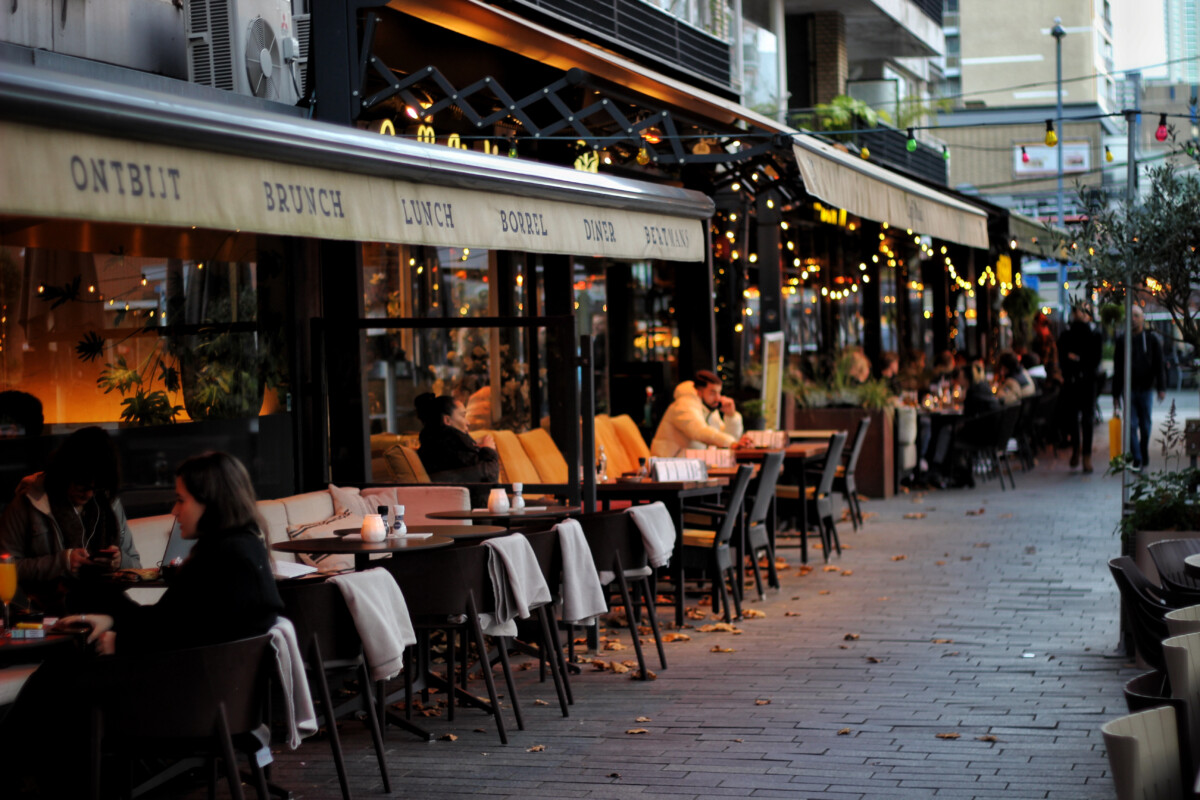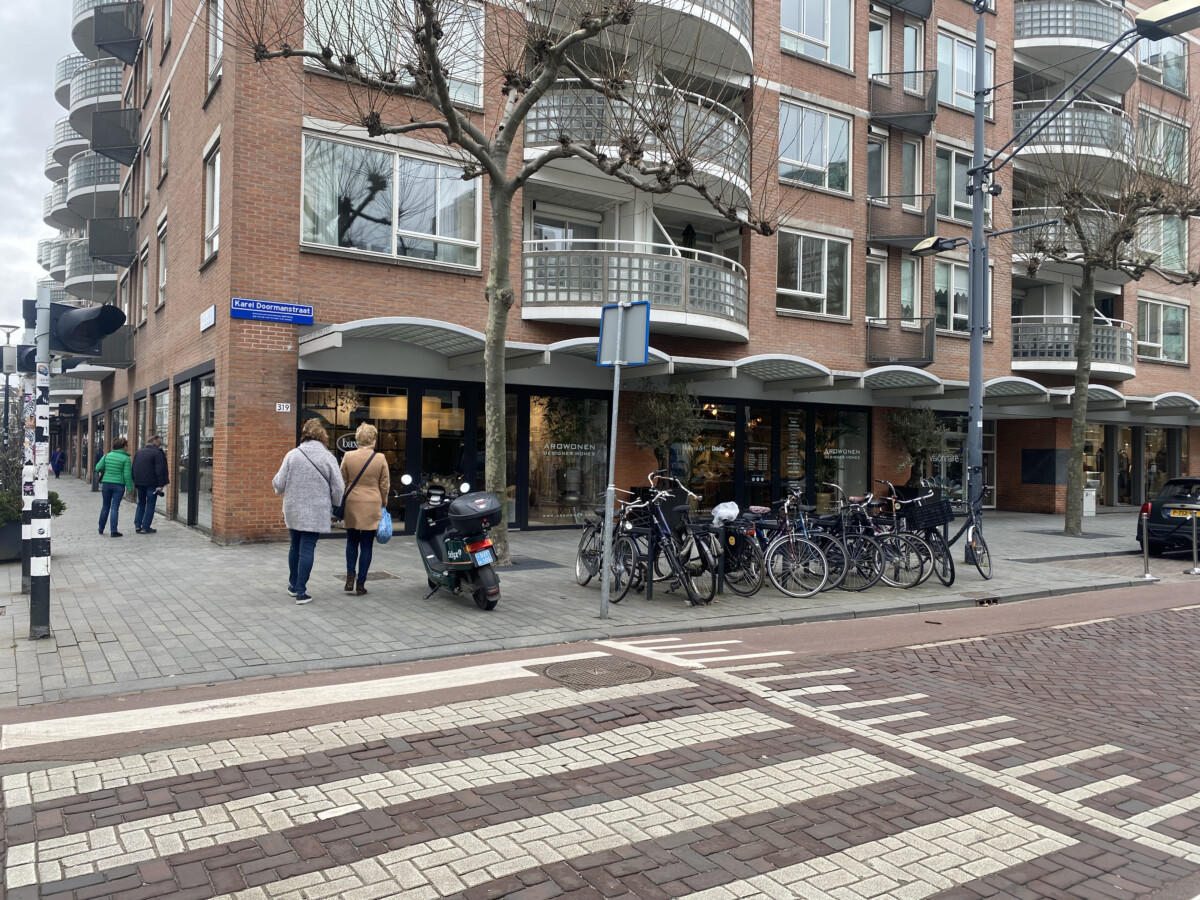 Arowonen
At AROWONEN you can shop luxury design interiors from your own brand and selected top designers. In the store and online you will find everything you need to provide a living room, kitchen or bedroom with a stylish design.

In this luxury interior store they sell small furniture, from sofas to king-size beds. In addition, they sell lighting, coffee table books, candles, home perfumes, pillows, home textiles and vases with beautiful plants.

Are you looking for a real eye-catcher for your home? AROWONEN is about a large selection of special objects, such as a large statue of a matte black dog with sunglasses. There are many other special objects to enrich your home with.
Read our update about AROWONEN.
La Mozza
La Mozza used to be on the Goudsesingel. They found their new location on the Karel Doormanstraat. Walk by for Italian dishes, such as richly filled sandwiches and luxurious snacks. Of course often with mozzarella as the main ingredient.

The ideal place for a delicious lunch, right in the centre of Rotterdam!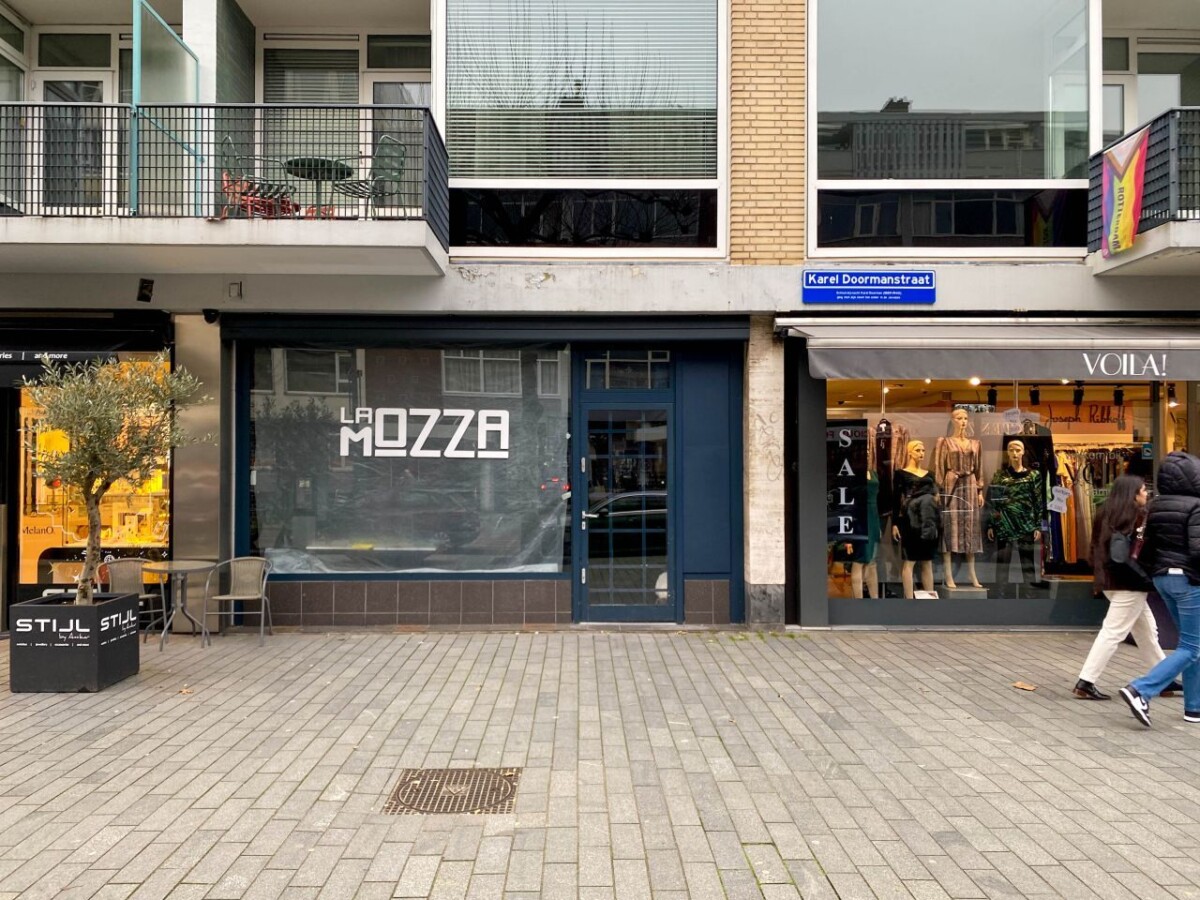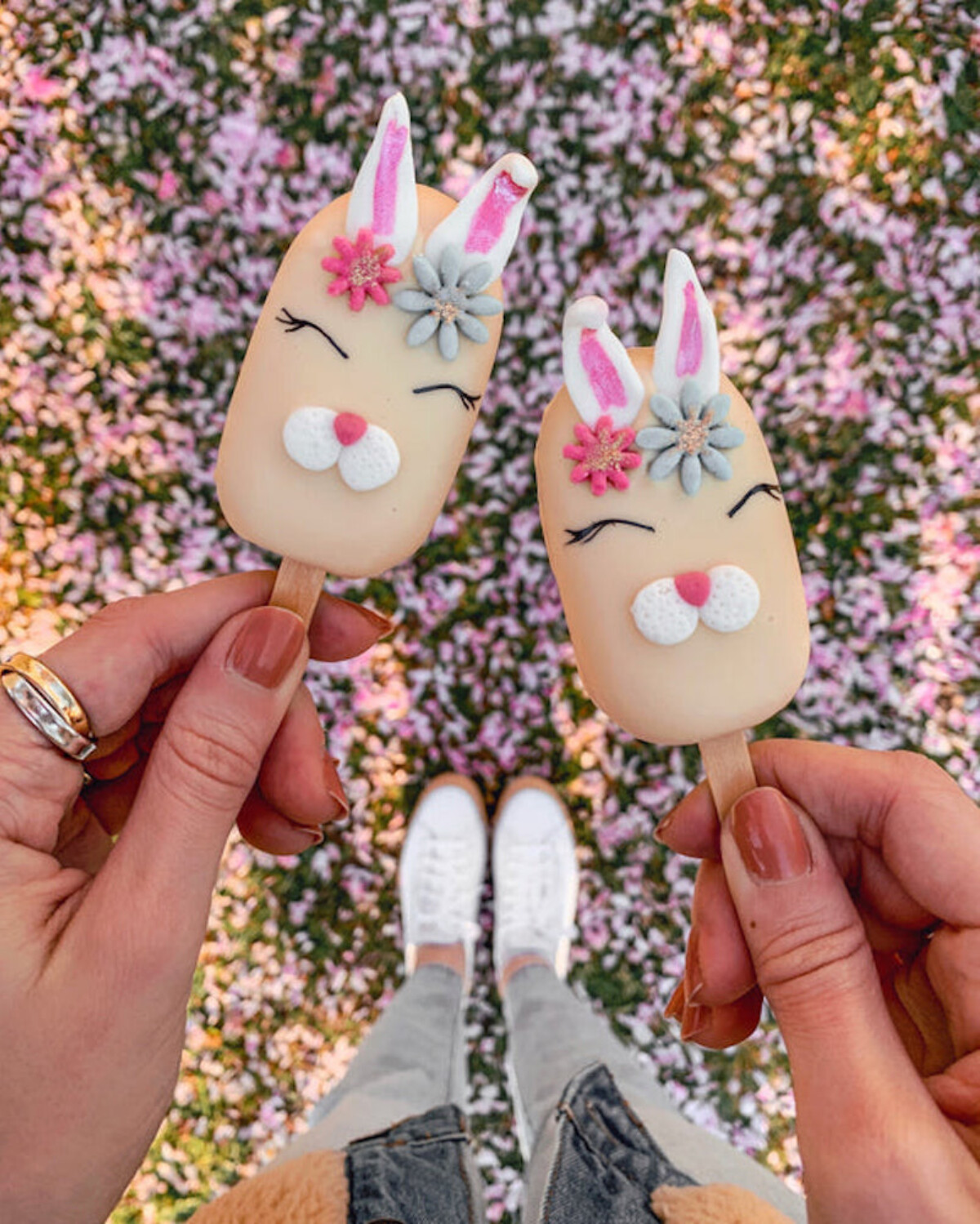 By Mi & Es lunchroom
Want to relax with a treat? That is possible at By Mi & Es on the Karel Doormanstraat. Visit this cosy hotspot for a delicious lunch, high tea or a snack and drink.

Here, both sweet and savory dishes are on the menu. Think of a tuna melt with cheddar or a By Mi & Es brioche with a poached egg, pecorino and Hollandaise sauce. In terms of sweet treats, they have pancakes with red fruit or French toast, for example.
Enough to choose from!
Sue
SUE is a well known restaurant in Rotterdam. Here you can get delicacies that are sugar free, gluten free, lactose free, raw and vegan. So do you want to eat something without feeling guilty? Then you've come to the right place. For example, choose the popular SUE bites, cakes or bars.

Pick up the SUE bites or other sweet treats to eat at home or take a seat in SUE's minimalist store. They offer excellent breakfast and lunch here as well.
Read our update about SUE.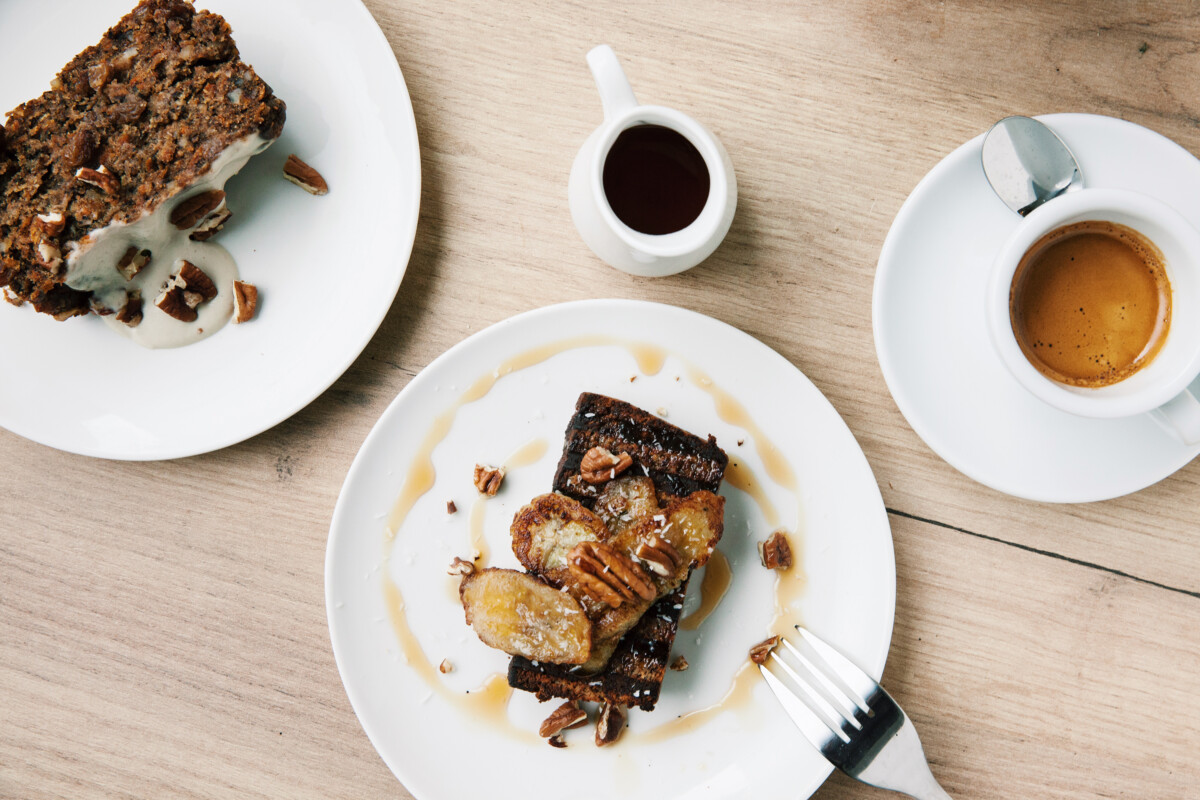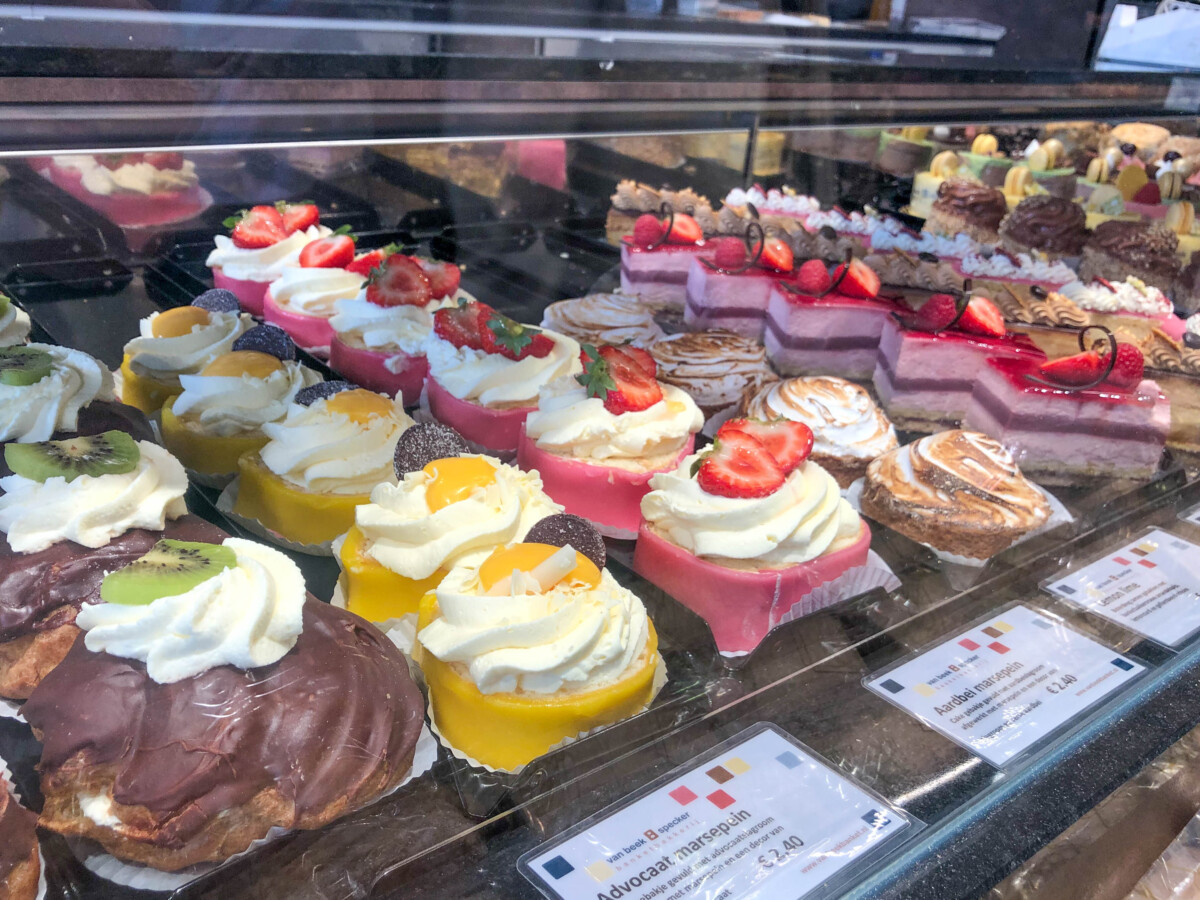 Pastry shop van Beek & Specker
Looking for sweet treats? Then the well-known Rotterdam pastry shop van Beek & Specker is the place to be!

At Van Beek & Speckers you can find the most delicious cakes, bonbons, cookies and delicious chocolate. The Van Beek & Specker pastry shop has recently moved to Karel Doormanstraat 340. Be sure to visit them for delicious Rotterdam delicacies.
COS
In the COS store on the Karel Doormanstraat you can buy essential items for your wardrobe. Don't expect seasonal fashion, but timeless clothing and accessories that you can wear for a longer period of time.

COS products are made of high quality fabrics and sustainably produced materials. From linen and silk shirts to leather and denim trousers.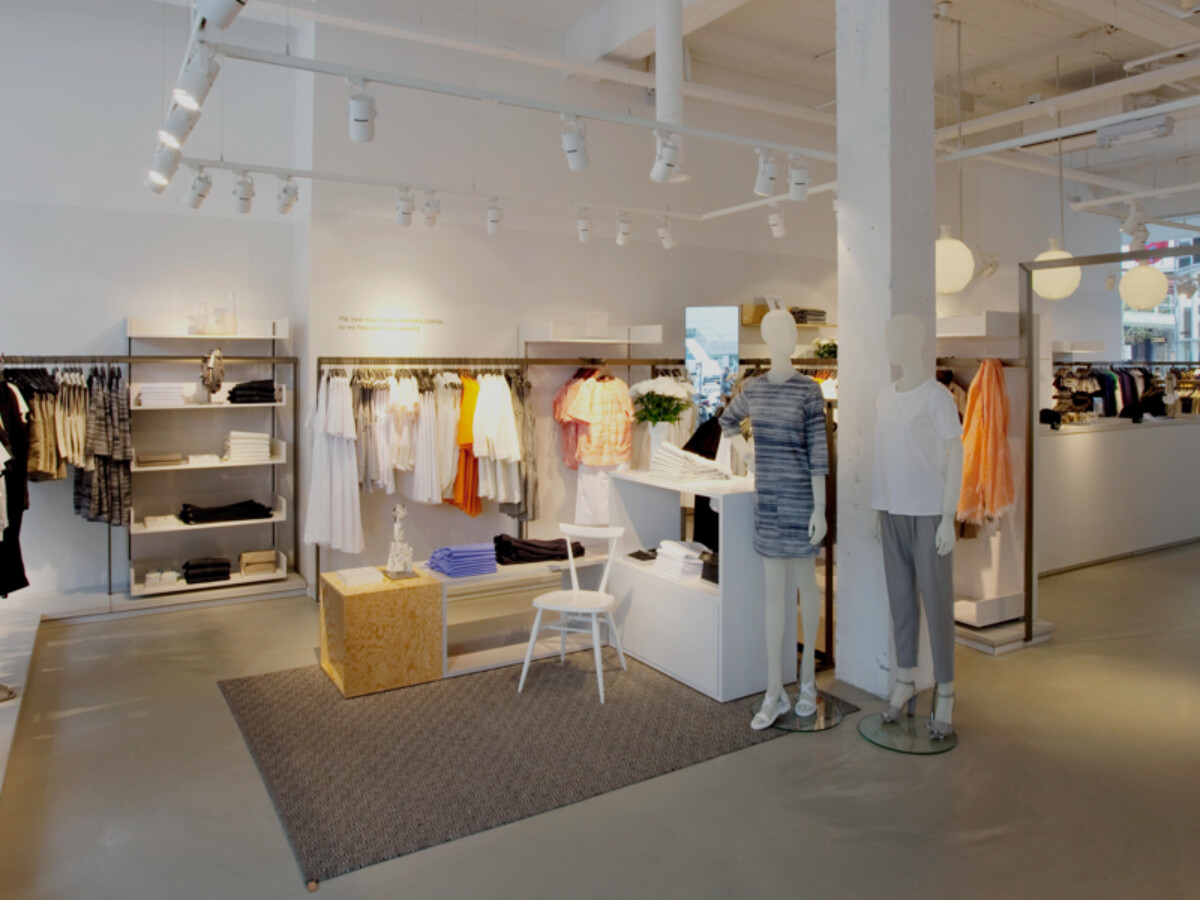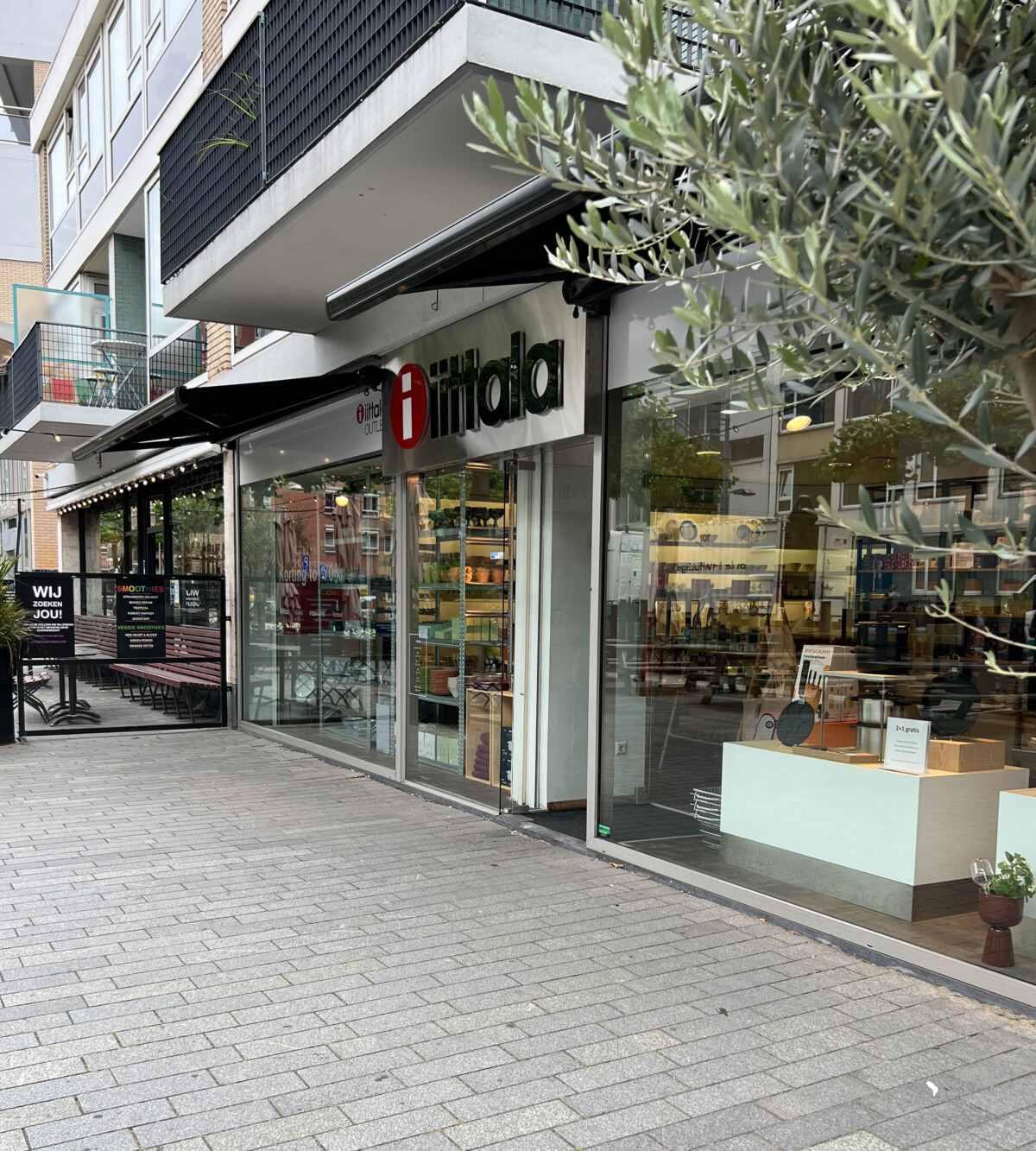 iitala

iitala started in 1881 as a glass factory in the Finnish village of Iitala. It has grown into an internationally renowned brand that has played a decisive role in defining a Scandinavian lifestyle. At iitala they strive to provide inspiration for a more beautiful and enjoyable life.

On the Karel Doormanstraat you can find a store location of iitala sto. Pay a visit to be inspired by their collection. Obviously it is an excellent place to find gifts.
Sissy-Boy

The lifestyle store Sissy-Boy is located in the middle of Rotterdam Centre, on the corner of Karel Doormanstraat and Binnenwegplein.

You can really buy everything in this flagship store of 1130 square meters. Think of smaller home accessories such as vases, towels, glasses and plates, but also rugs, wine and tea.

Are you looking for new items for your wardrobe? Then take a look at the clothing department, there is a good chance that there is something nice in between. Sissy-Boy's clothing is made from natural materials, such as recycled and organic cotton, linen and viscose. It's all about quality and comfort!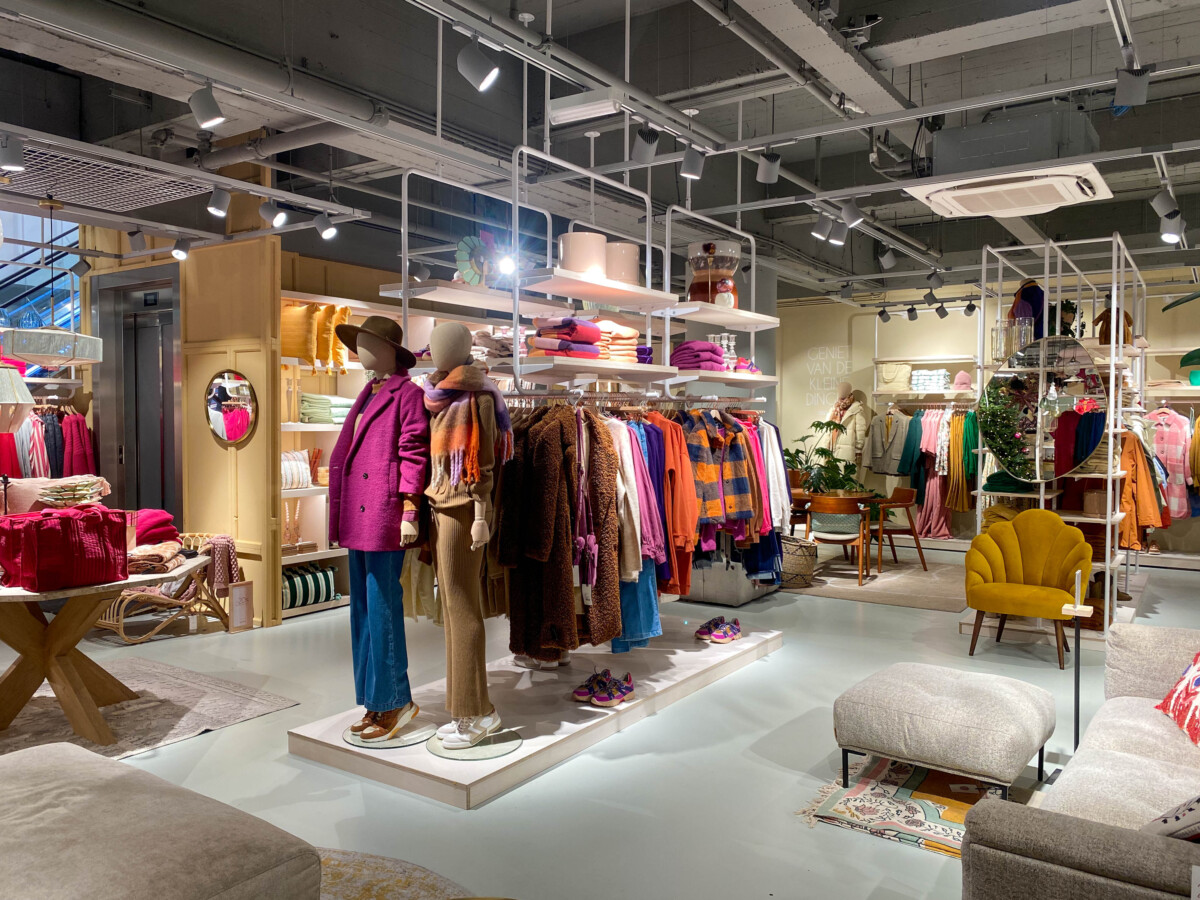 There are of course many more beautiful shops and restaurants on the Karel Doormanstraat. Time to stop by and discover even more!