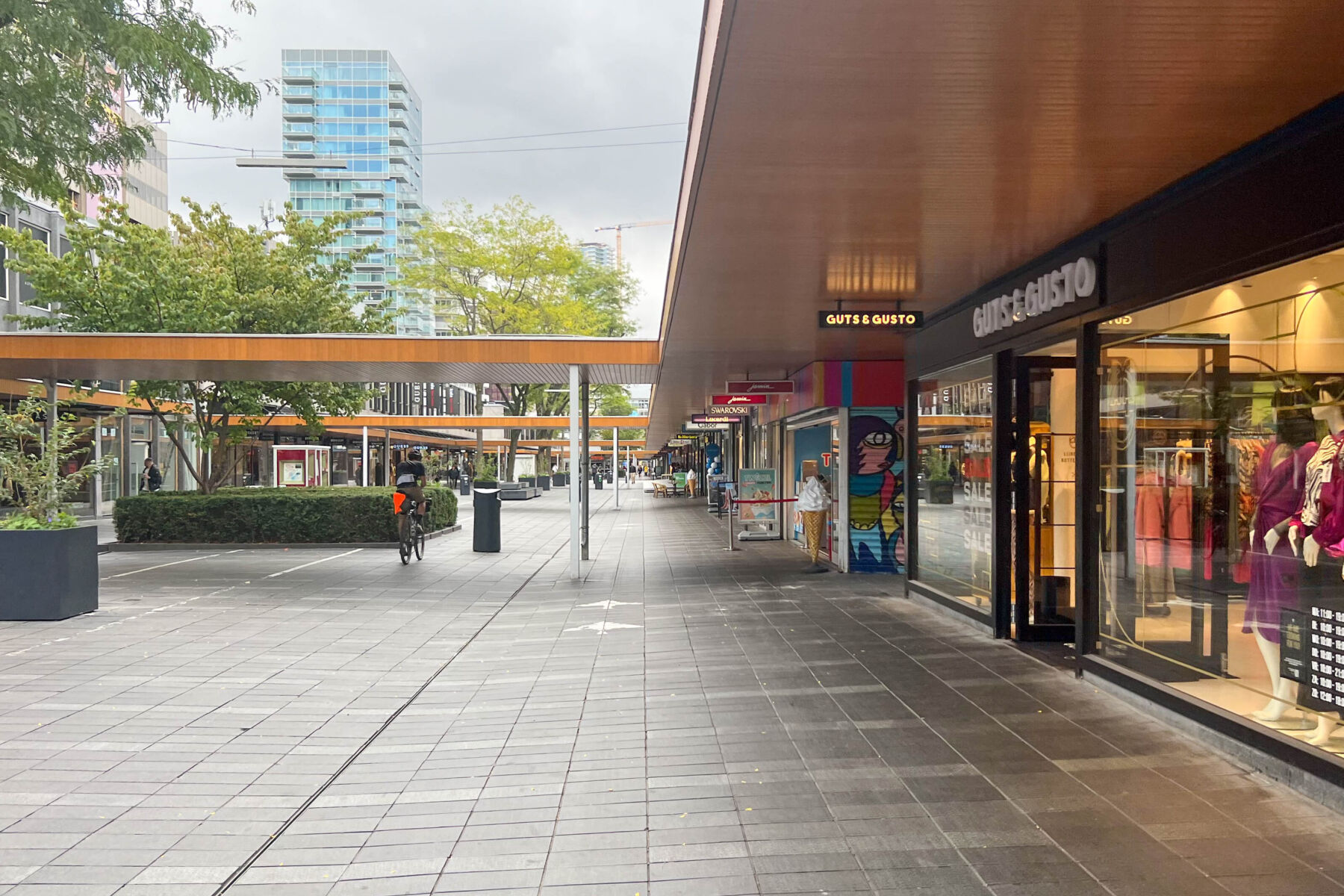 Did you already know this? For a number of years it has been allowed to cycle in pedestrian areas in a large part of the centre.
Shorter cycling routes
Of course, this measure only applies outside shopping hours, between 20:00 and 10:30 and on Fridays from 21:00. This allows cyclists to take the fastest route through the city centre. Are you already using this option? You may also arrive at work or study faster this way.

Good to know: an exception is the area between Lijnbaan and Stadhuisplein. Cycling is not allowed at any hour here.