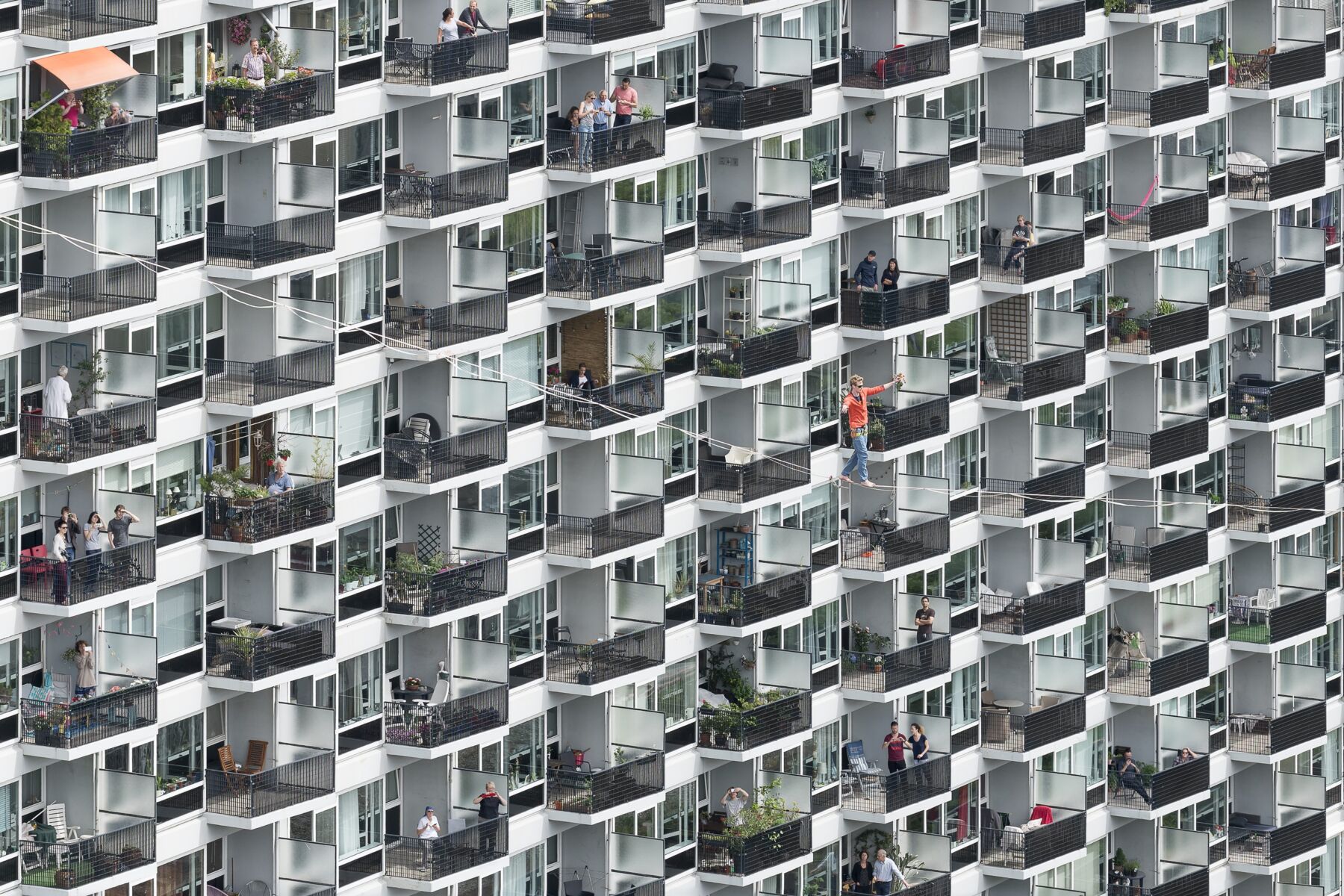 Major maintenance will take place on the iconic City House in the coming year. The facade of the monumental building will be upgraded, including the emergency staircase, the fencing and the concrete layers. Read on for more information!
The maintenance work
The gallery side scaffolding has recently been placed and the work has officially started. It is not without reason that the work first takes place at the rear; that way residents can still enjoy the sun on their balcony.

After all work on the gallery side has been completed, the scaffolding will be placed in front of the City House. This is expected to happen around February 2023. The complete maintenance of the City House is expected to be completed by August 2023.

Naturally, the residents are kept well informed and a consultant via Kloet Onderhoud, the family business that will carry out the maintenance, is regularly present to answer questions.

See below what kind of work takes place.
Works City House
The emergency stairwell is being restored
The fences are being refurbished
The glass is removed from the fences and replaced with safety glass
The exterior of the building is being repainted
The concrete layers are checked and painted
The masonry is checked and repaired where necessary
The plastic windows and doors of the homes are being serviced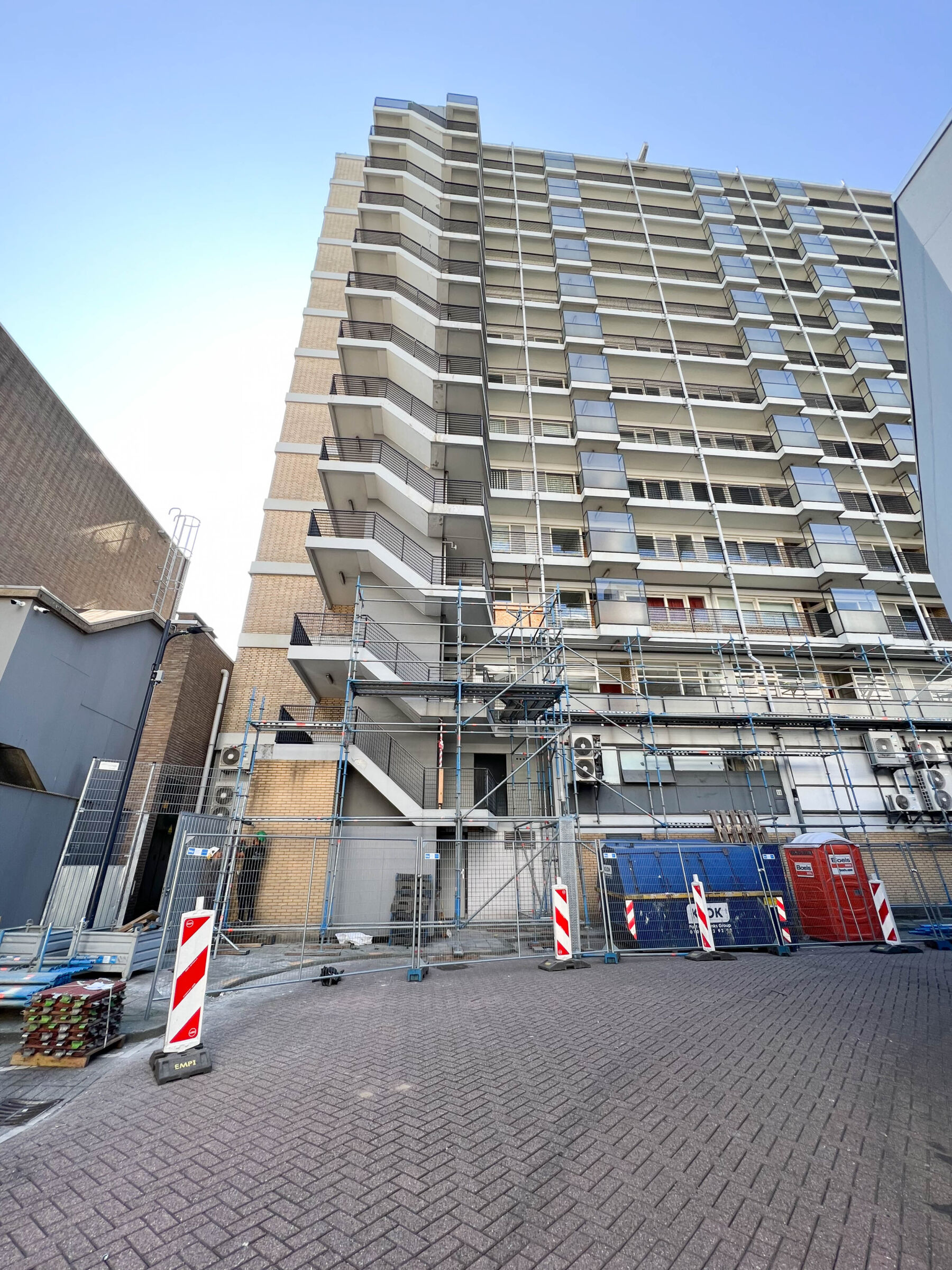 Historic building
City House is a very special building that is already 68 years old. It is not for nothing that it has become a national monument. The building was designed in 1955 by Van Tijen and Maaskant. City House is an example of the reconstruction of Rotterdam.

Architect Huig Maaskant (1907-1977) played an important role in modern Dutch architecture. He designed groundbreaking and complex metropolitan buildings such as the Groot Handelsgebouw, the Euromast and Hilton Rotterdam. Huig Maaskant is seen as the source of inspiration and forerunner for the generation of, among others, Winy Maas (MVRDV), Adriaan Geuze (West 8), Willem Jan Neutelings and Rem Koolhaas (OMA).