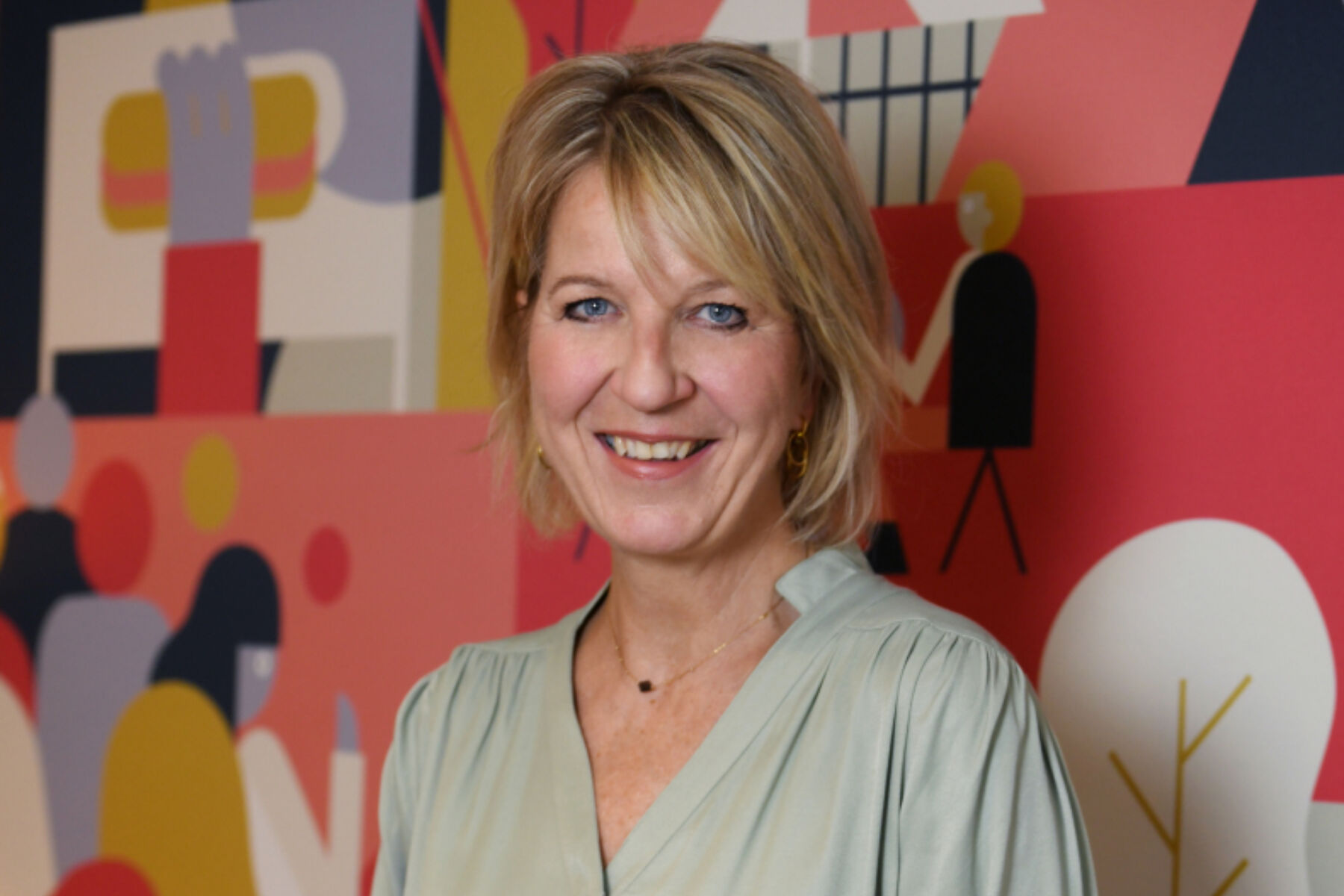 Barbara arranges a lot in the office, is a point of contact for tenants and provides support to the management team. With her natural talent as an organizer, she often proactively takes on additional tasks.

In the interview below, she talks about how she joined Manhave Vastgoed, what kind of tasks she takes on and her work experience at Manhave Vastgoed.
How did you end up at Manhave Vastgoed?
Barbara: "For many years, I served with John Manhave on the Golfweek committee of Golfclub Kralingen. During that period a beautiful friendship developed, also with his wife Riena. Even after our committee work, we kept in touch. Two years ago, I invited John to a gala evening at Huis ter Duin in aid of Dr Casper van Eijck's Pancreatic Cancer Foundation."

"I had previously shared with John that I was looking for a new work challenge. Shortly after the gala, he called me with the news that a suitable position was available at Manhave Vastgoed. From then on, everything went quite fast. A day later I was already sitting opposite Steven Manhave and Edwin Dickhoff for an interview at the office. I took a weekend to think it over before I took the job. Of course, I first took time to wrap things up at my previous job, where I worked for more than 25 years. On 1 March last year, I officially joined Manhave Vastgoed."

What was your previous job?
"Before this, I worked at Spomed, a company that my husband once founded and which I watched grow from a small company to a large organisation. Although I always enjoyed it there and it was never boring, I did feel it was time for and new challenge. I thought to myself I have to do something different at some point."

Are you happy with the switch?
"Definitely. It happened at a good time."
What are your work duties?
"My role is basically to make sure everything in the office runs smoothly. I make sure everything is in place and, together with Danny, I am the contact person for tenants. I also fulfill, in a way, the function of personal assistant for both Steven and Edwin. I manage their schedules and support them in their work where possible."

"If something needs to be organised, I am happy to take it on. For the construction of the Lumière Tower last summer, I organised an information meeting in the old Luxor Theatre for local residents, owners and operators. Great fun to do. Recently I came up with the idea of a company outing to Madrid, as nothing could be organised in recent years because of corona. This manifested itself in a fantastic inspiration weekend in Madrid. In addition, together with Edwin, I organised a Christmas dinner at the office where we cooked and all partners were welcome. It was nice to meet each other's partners, especially after what happened to John last year. Then it is important to organise such activities. Last year, of course, a lot didn't happen either."

"Finally, it is nice to mention that last October I organised a photo shoot together with someone from the marketing team to revamp the team page. In that way, our team has now become much more visible."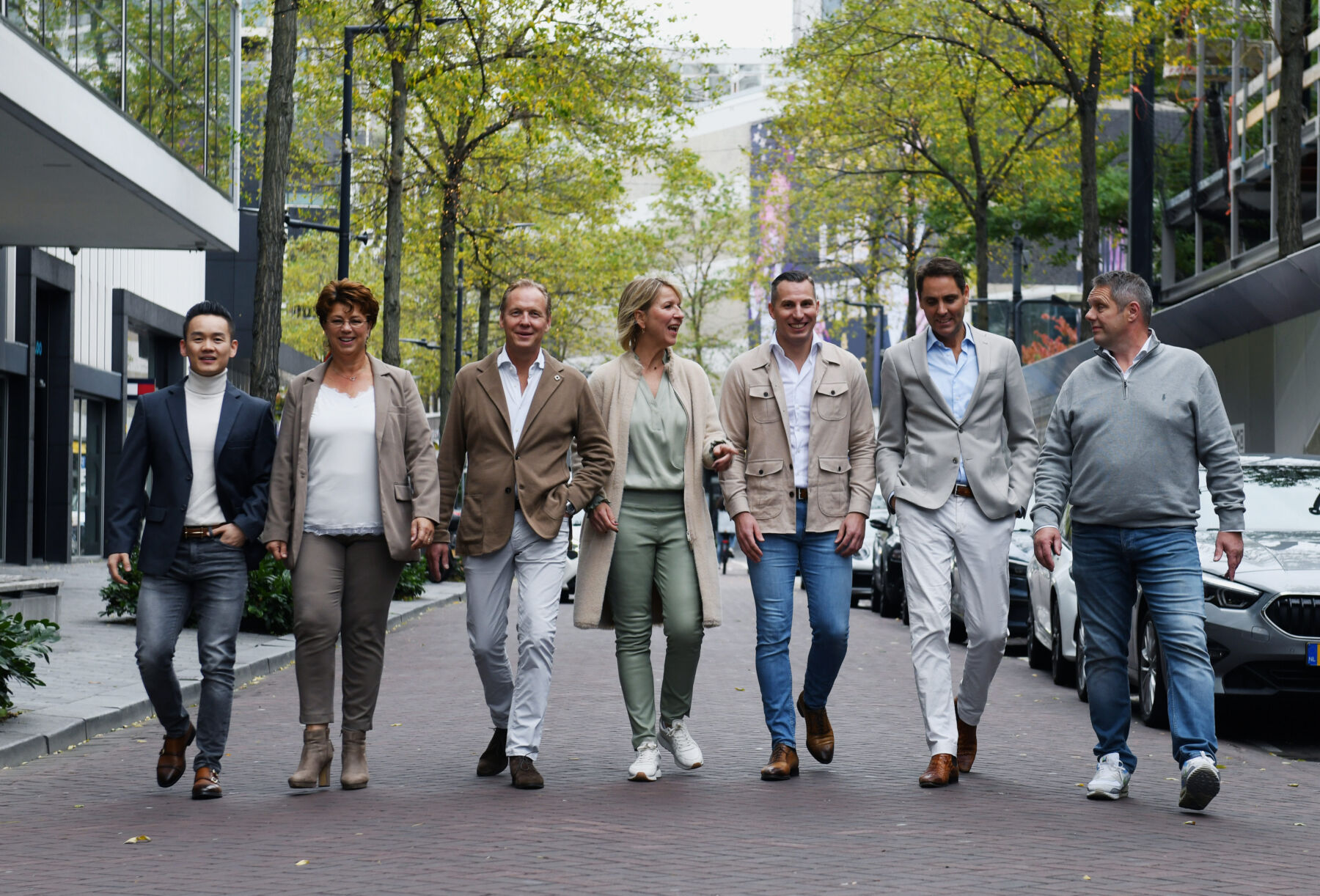 What have you learnt so far at Manhave?
"From the beginning, Edwin took me through the whole process around lease agreements. Since he is responsible for all office and retail spaces, there are constantly allonges, rental proposals and lease agreements to be drawn up. In the beginning, it all seemed like abracadabra to me, but now I feel more and more at home with it and I am aware of all the terminology. It is very different from the medical I had to deal with at Spomed."
"Last year was quite an intense year, especially because of the death of Mr and Mrs Manhave."
How do you feel about that difference between medical and real estate?
"Whether they are patients or tenants, at the end of the day you are always dealing with people. They want to be heard, and you have to provide clear communication and answers."
Did you feel at home quickly?
"Yes, of course it helps that I already had some knowledge about Manhave Vastgoed through John. And of course, I already knew Steven through his parents. But besides that, the team is also really great and close-knit. I think we have found a strong core together. When I started last year, Danny was also just new, and together we were the new front office team. Danny is a nice, young colleague with whom I work well. But I also have a good understanding with the rest of the team and there is a fantastic atmosphere."

"Last year was quite an intense year, especially because of the death of Mr and Mrs Manhave. It was very precious to me that I was able to help Steven organise the farewell. It was a special experience to be so closely involved in that. Moreover, I love to think that I am sitting here now, thanks in part to John who initiated this. We certainly miss him in the office. He often stopped by, for example during lunch."
Lunch at the office is also something you have taken up. Is that right?
"Definitely, right from the first conversation with Steven and Edwin we talked about delicious and healthy food. Salad and soup at lunch; totally my thing and of course we have a fantastic kitchen. Last year I decorated the terrace. Weather permitting, we now enjoy lunch outside. I think this is an important moment: being able to discuss the ongoing business with each other, but of course there is also a lot of conviviality and a lot of laughter."

Is there a big project you're working on?
"There are currently a number of leases being terminated, so we have to look for new tenants and look at permits from the municipality. Together with our legal advisor, I am immersing myself in those processes. That is also something I appreciate about working at Manhave; we are a small team that does a lot, but if we don't have certain knowledge internally, we make sure we get the information we need through external sources."

"A big project which is currently underway is the replacement of the pipes in City House. A major project that has been going on for many years. Our technical manager Marco has been working on all the preparations for some time, together with Spindler. Eventually, he asked us to support him in this. This means we have to inform the residents of City House very well. We have drawn up a whole plan to inform the residents well. For this, we will visit them personally."

"We are a small team that does a lot, but if we don't have certain knowledge internally, we make sure we get the information we need through external sources."

Are there any areas in which you would like to develop?
"I did think about delving more into the legalities of a lease. I find that I really enjoy brainstorming with our legal adviser. I often draft a letter or notice and he then comes up with feedback. Then we can work from there. I learn from that."

How would you describe working at Manhave?
"Manhave Realty is a close-knit family business with a passion for the profession. We have a very nice team, where the mutual bond is very nice and open."
What is a highlight of the past year?

"Real highlights were the Christmas dinner with partners and the Manhave inspiration weekend to Madrid."

"In addition, saying goodbye to John was a very nice and intensive period. I wouldn't call it a highlight, because of course it is something very sad, but something that will stay with me."
Are there any exciting projects coming up?
"The construction of The Lobby will be completed soon. I'm excited to see how we're going to handle the opening."

"I'm also very curious to see how Lumière will develop and what steps we still need to take in it to make it happen."