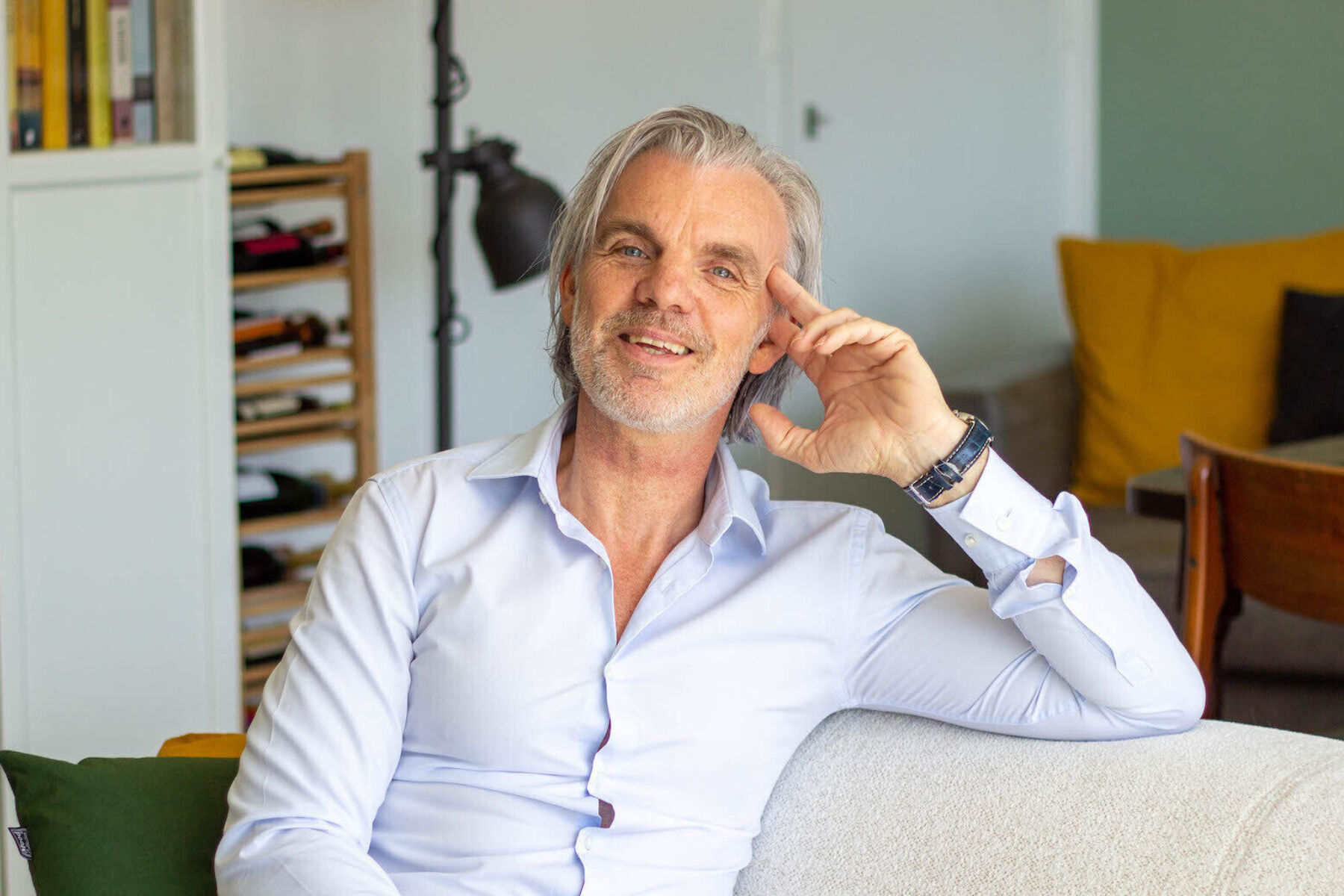 In the City House you can find a young, mixed audience of urban professionals, both local and international. In December, Jaco moved into his new home. We went to take a look!
Jaco is an international tax specialist and is mainly involved in advising companies that send employees across the border. He has been doing this work since 2014 from his own company Triple E Tax. He also works on an interim basis in The Hague and on location at clients.
Are you originally from Rotterdam?
Jaco: "No, but I grew up near Rotterdam: Moerkapelle, a village between Zoetermeer and Gouda. I lived there until I was 20 years old. Then my parents moved to the east, and I decided to study law in Rotterdam and Utrecht. After completing my studies, I started working at Deloitte in Rotterdam."

"With my grandparents from Rotterdam and my father who was born there, my roots are definitely in this city. After countless moves, it feels like I've returned home now."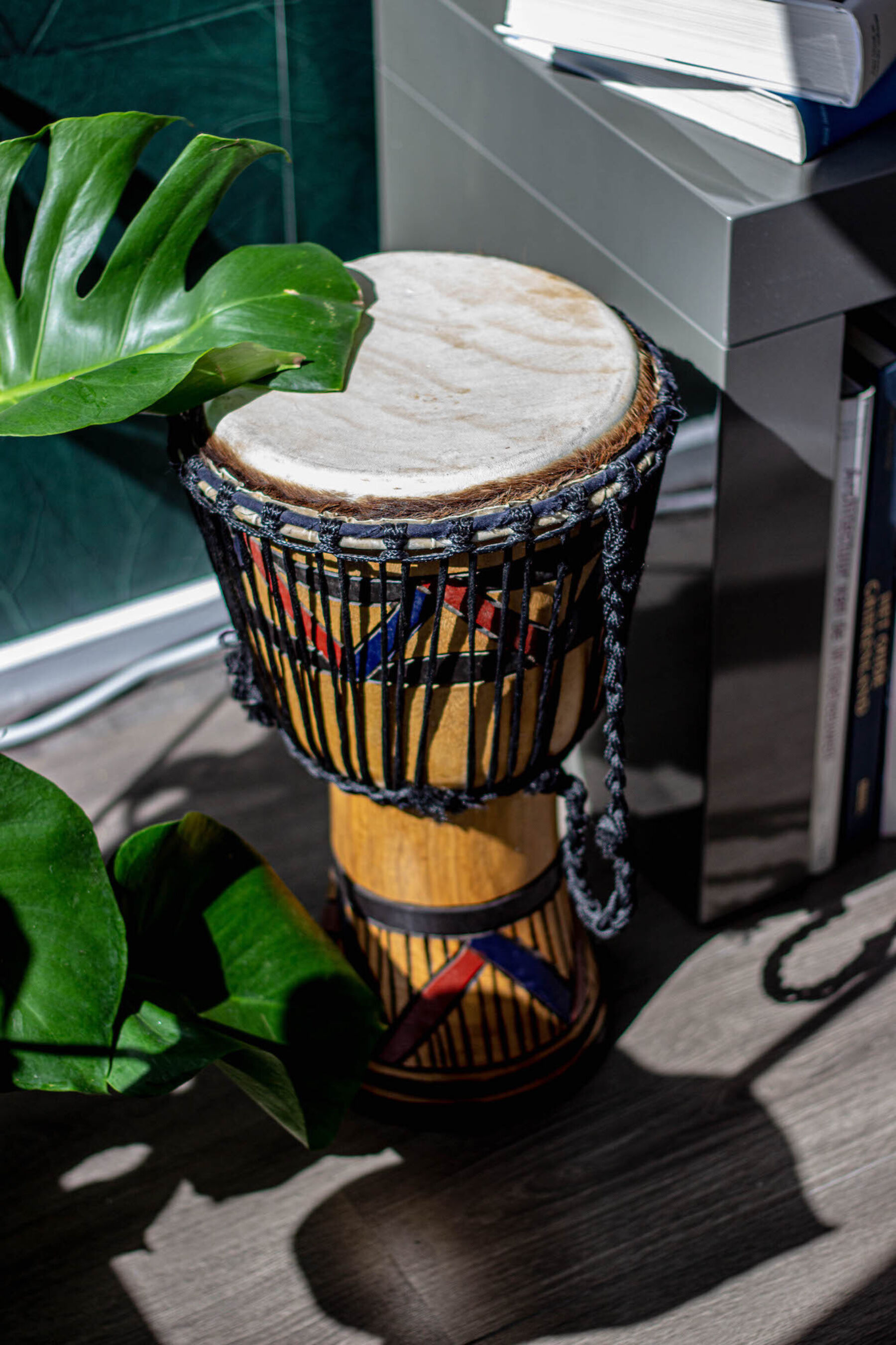 How did you find this apartment?
"I used to live in IJsselmonde and I already had a small pied-à-terre in the city on Wijnhaven Island. After my relationship ended and we sold our house in IJsselmonde, I registered for a home on various websites."

"I came across this apartment via a website, where they offered various homes in the City House. Because I could see myself living here, I contacted the real estate agent and let them know that I was very interested. The apartment where I am now living became available quite quickly. I really did my best to get this place."

"I approached it as if I were going to apply for a job; I wrote a long e-mail explaining why I thought I fit to live here."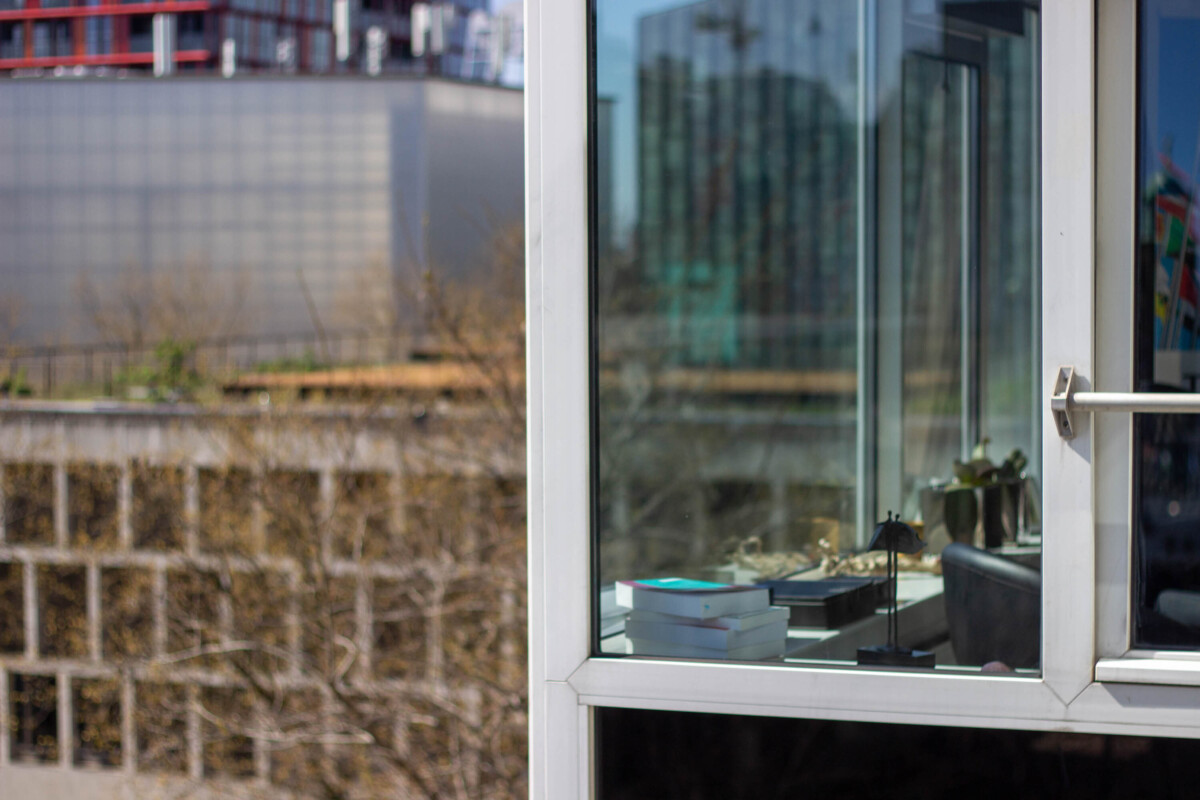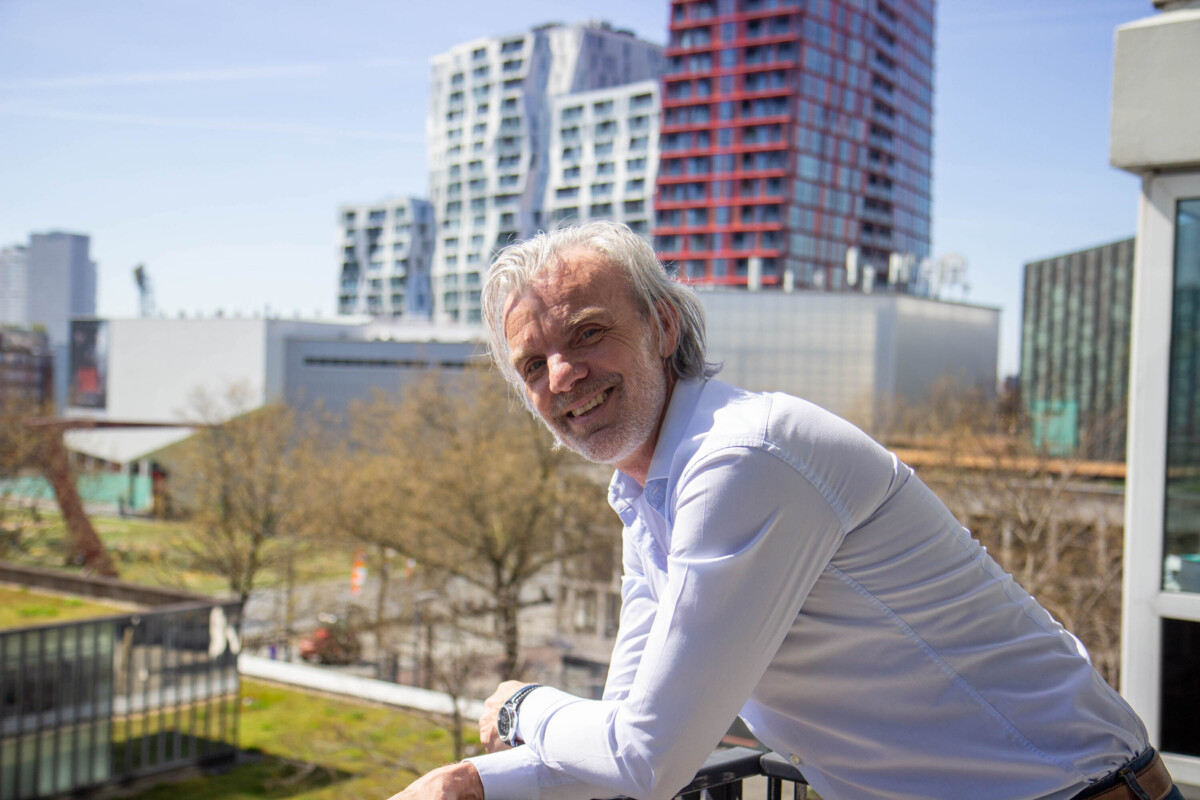 How have you decorated your home?
"I used the furniture that I already had at my disposal as a source of inspiration for further furnishing. Moreover, I already knew that I wanted a dark green wall in the living room. I have it now and I'm very happy with it. For the bedroom I deliberately opted for a calm and warm appearance."

"Before this I spent a while in the apartment on Wijnhaveneiland and it is already furnished. That's why I think it's very nice that I have my own things around me again, such as my own desk and a lovely corner sofa that I can lie on."
Can you tell us about your favourite items?
"As you can see, I have a thing for beautiful minerals and rocks. I don't have many, but the ones I bought caught my eye because of their nice shape or colours. I will tell you honestly that sometimes I don't even know exactly which mineral it is, but I don't think that's the most important thing. For me it is art, created by nature. Seeing, looking at and sometimes grabbing it always gives me a feeling of wonder and amazement. Unbelievable what beautiful things the earth has to offer. As a boy I regularly went on holiday to the Alps with my parents and during long walks I liked to look for beautiful stones. I haven't done that for a long time, but the memory of it is nice."

"The bronze statue is by Corrie Ammerlaan-van Niekerk. It is entitled "Protection" and that actually says enough. I think one of the most beautiful things you have to offer as a human being is to give protection. And also enjoy the protection you receive, of course."
Discover these special items at Jaco's home.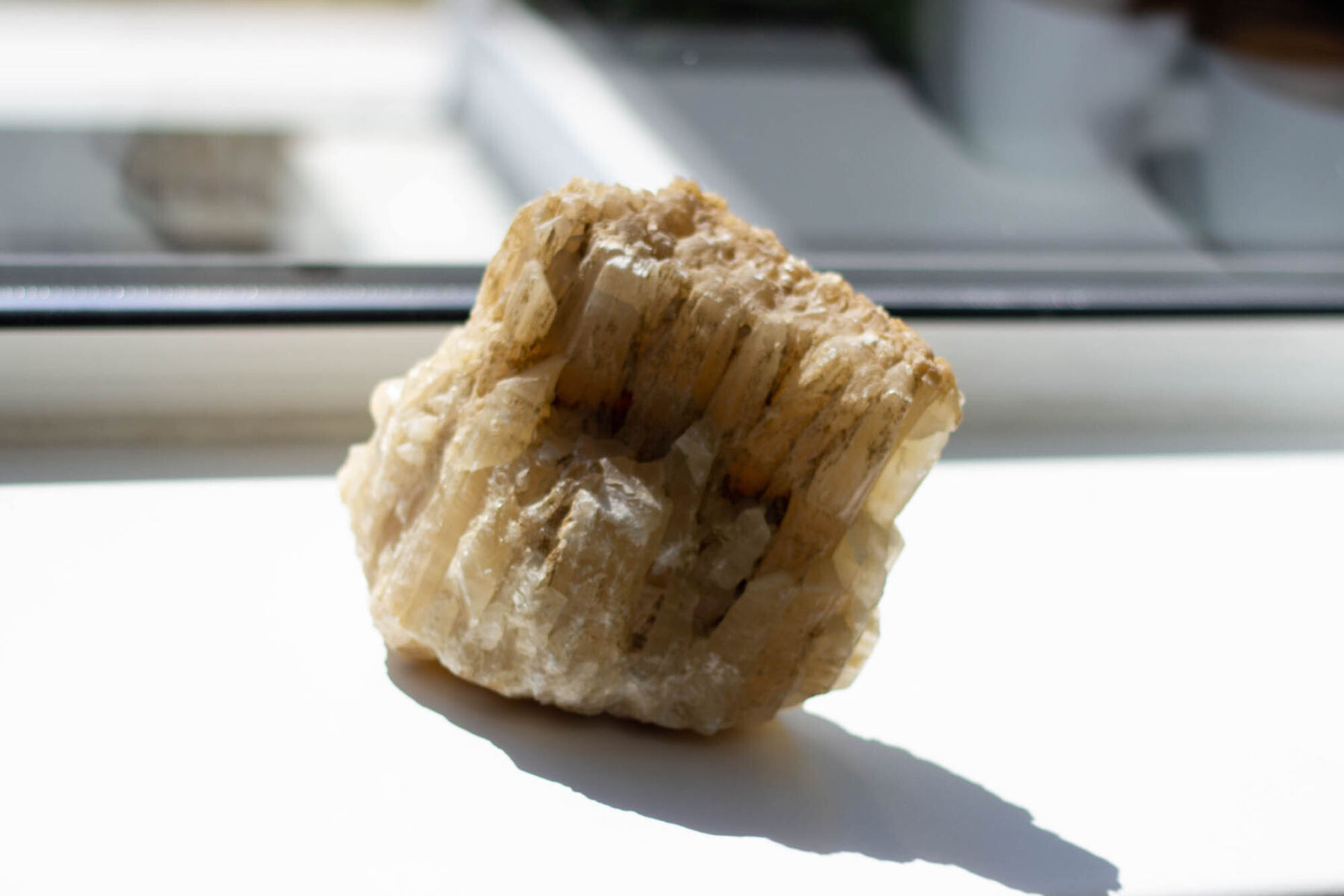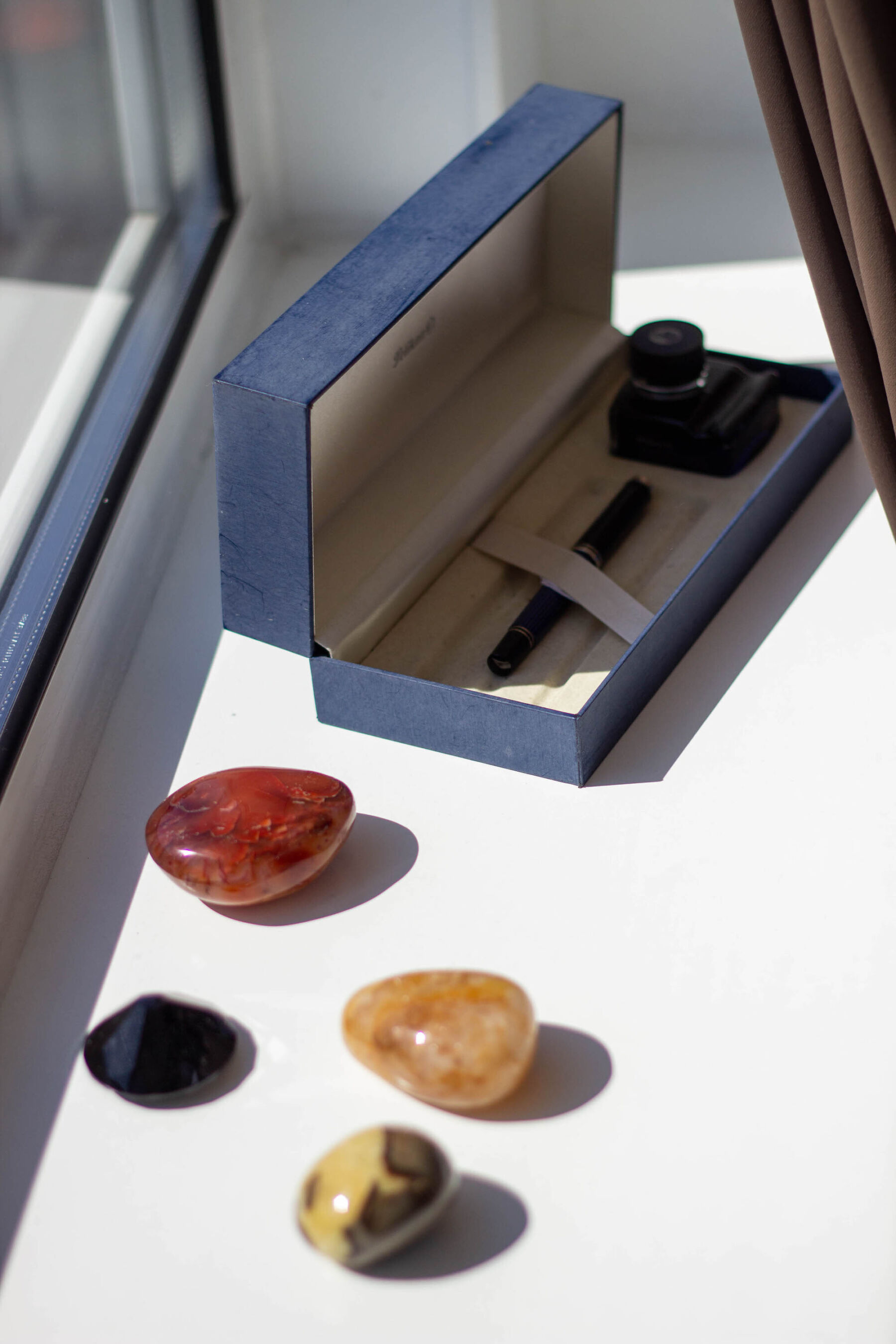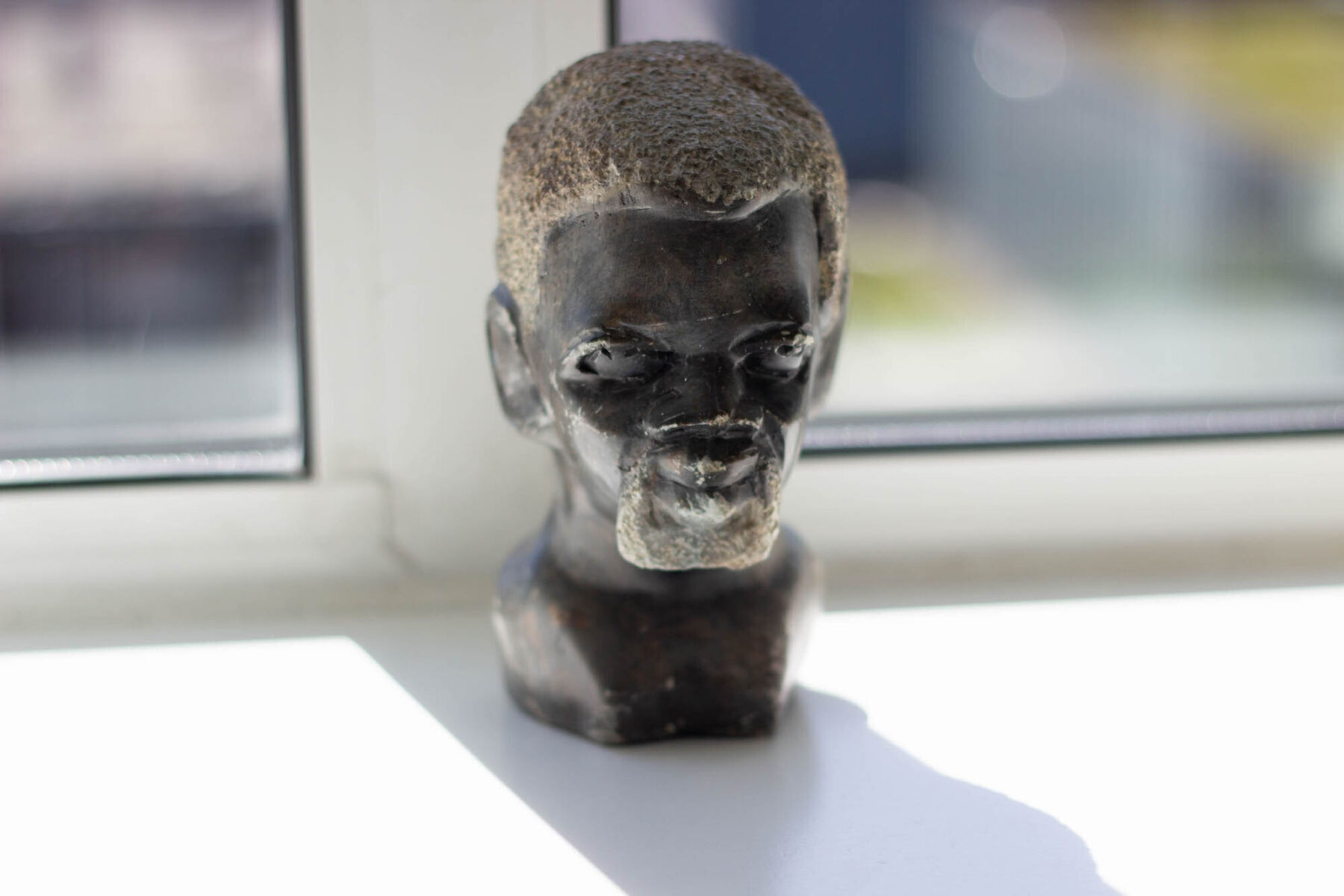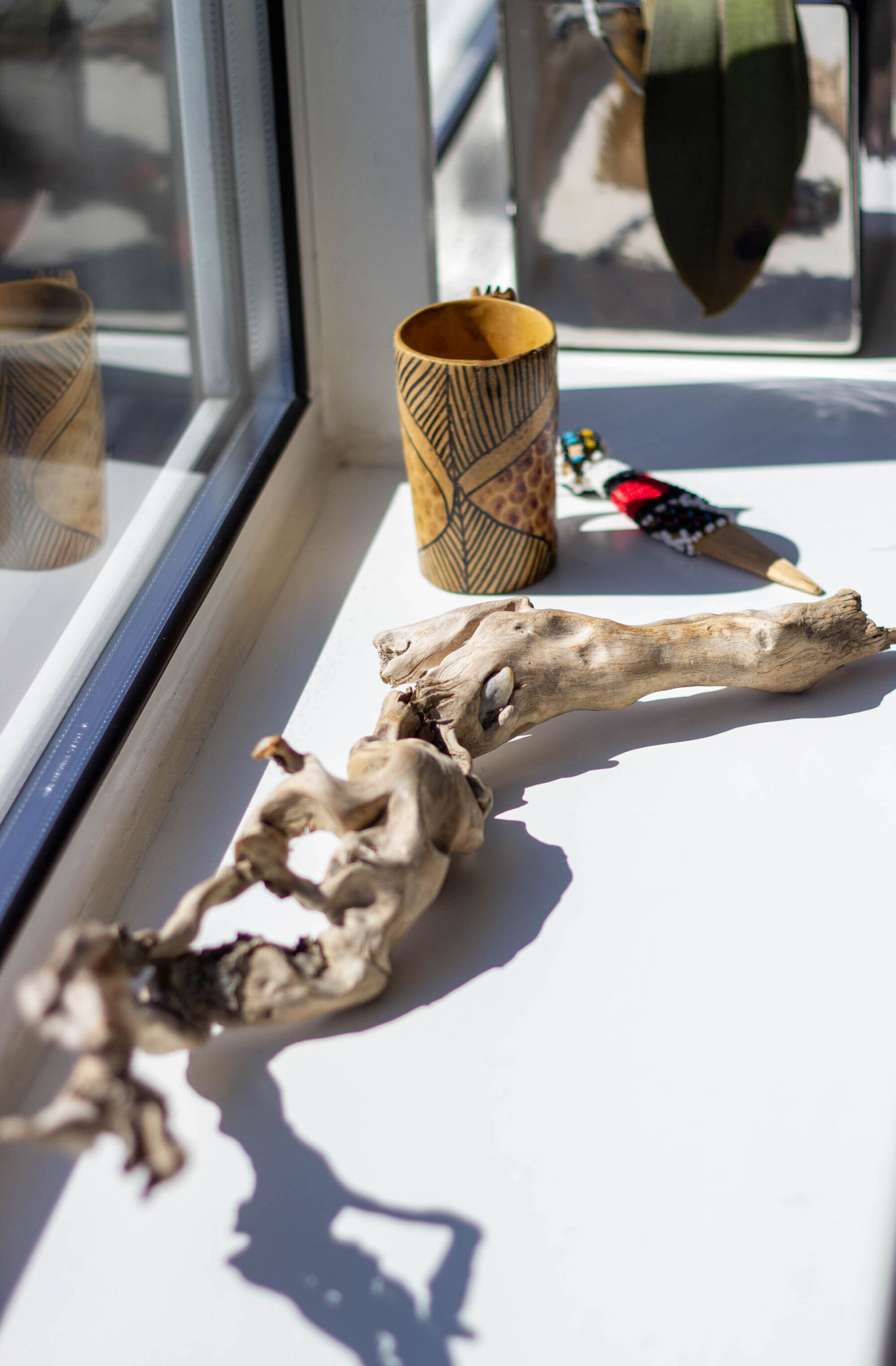 "Although there are still a few countries in Africa on my wish list, I already have some African items at home. I bought the djembe in South Africa."
"By chance I discovered the branch in a river in the south of France during a holiday with my children, years ago. One warm day we were relaxing by the water when my eye fell on this broken branch. It must have been there for a long time because the water has polished the wood completely smooth. I think the small stones embedded in the wood are very special. I liked it and took it with me. And now it comes into its own here in my house. "
"Although there are still a few countries in Africa on my wish list, I already have some African items at home. I bought the djembe in South Africa. I don't play it, so my neighbours don't have to worry. I got the bowl next to the branch from a customer of mine, who brought it for me from Kenya. Together with a few handmade objects from Ghana and Botswana, it is already a bit of Africa in miniature in my house. It also fits beautifully in my interior!"
What do you like most about living on the Kruiskade?

"It's very nice that everything is close by. I often don't have to walk more than a few minutes to get anywhere. The view from my apartment is wonderful; I look out on De Doelen, among other places."
"Before this I lived in IJsselmonde and I found that a bit boring. Not much happened around there. I prefer to see something happen outside. It can get very busy here on weekends, which I actually like. And yet you live here quietly, because it's well insulated."
"It's very nice that everything is close by. I often don't have to walk more than a few minutes to get anywhere."
What is your favourite place within walking distance of your home?
"I'm still exploring at the moment. However, there is a sandwich shop that I already love: Gilles. Delicious sandwiches."
What appealed to you about the City House?
"This particular apartment appealed to me. A beautiful, spacious apartment. During the viewing, I was so happy to see it that I forgot to take pictures. I thought that was a good sign. The house immediately had a pleasant atmosphere and I knew that I wanted to live here. And I am happy with my choice, because I really feel at home here."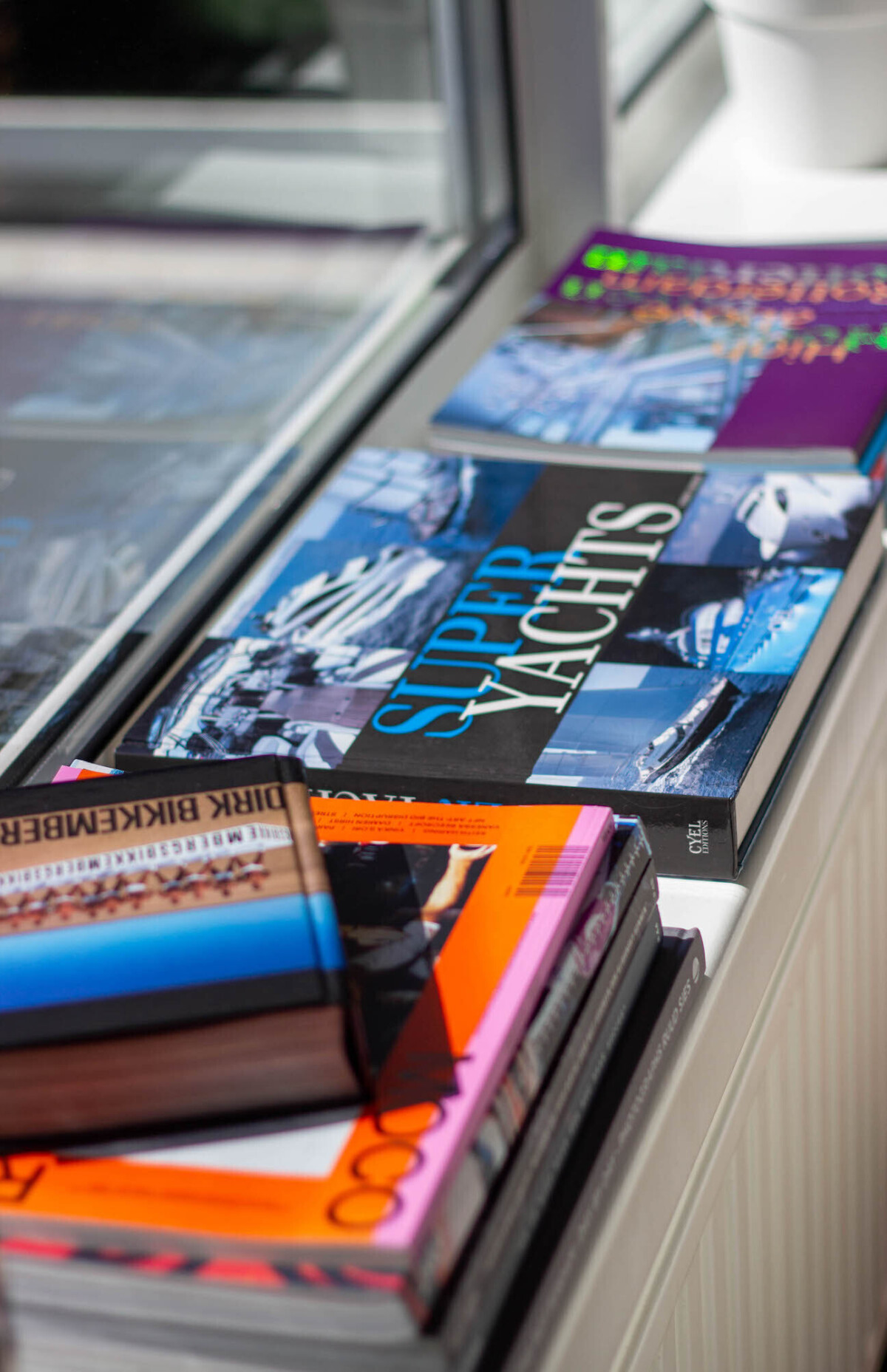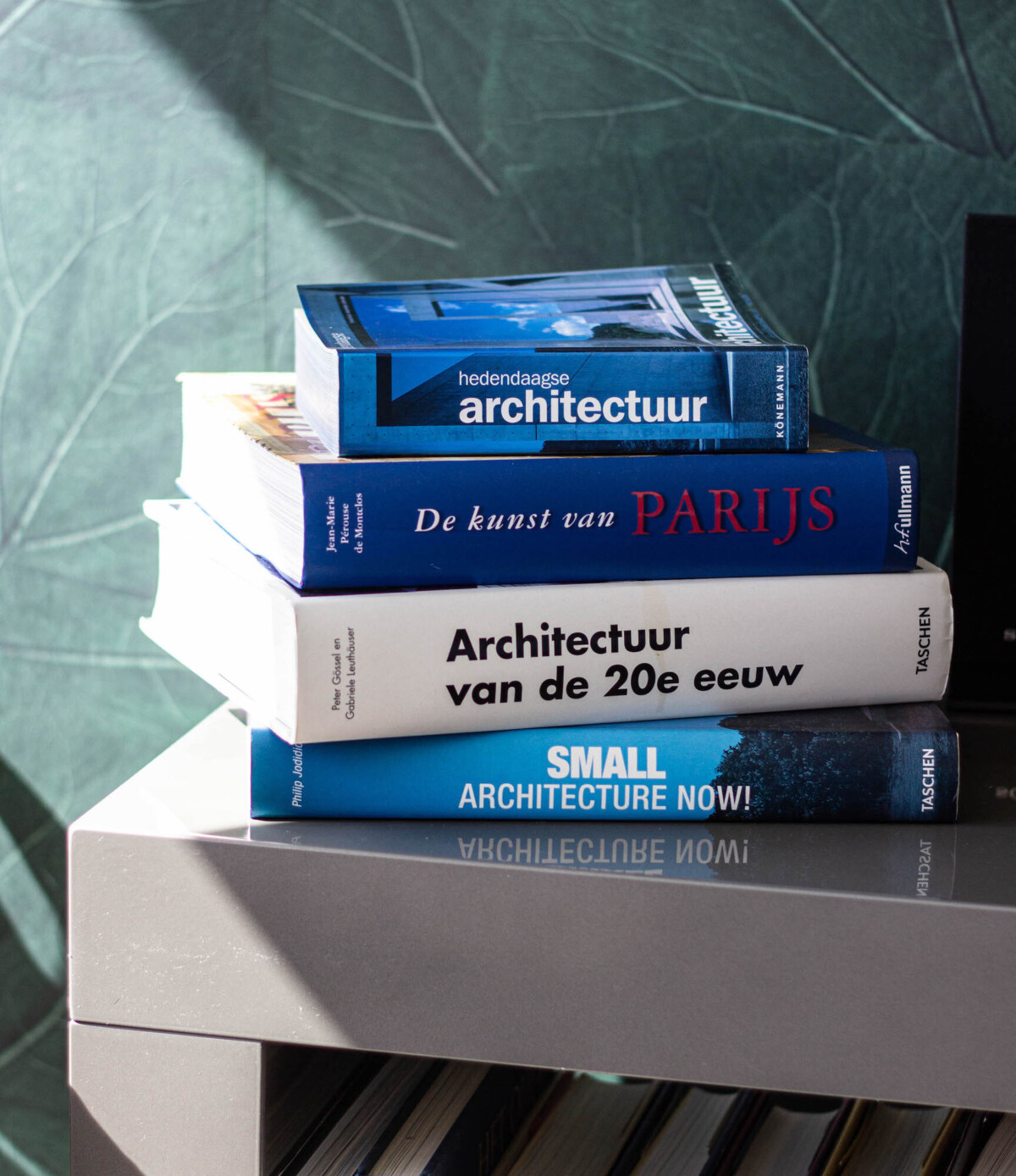 How do you experience the difference with IJsselmonde?
"I lived in IJsselmonde for seven years. We had a beautiful house with a big garden, but this suits me now. Great to live in the centre of the city."

"What I also like very much, and with that my compliments to Manhave, is that they select very well who they let live here. You really notice that. You hear noises, but no one is consciously out to make noise. I only meet nice people. My house is the first one after the elevator, so my neighbors walk past my house. Then we extend a hand to each other or we have a chat, if I happen to be there."
Thank you for the tour of your beautiful home, Jaco!

Interested in a City House apartment? View the available homes here.