Chances are that you are familiar with the Kruiskade, a street between the Coolsingel and Karel Doormanstraat. Here you will find distinctive shops full of designer clothing and products from exclusive brands. Time to shop!
Skins Cosmetics
Ready for some self-care? The largest Skins Cosmetics store in the Netherlands is located on the Kruiskade. In the store you will discover special perfumes, delicious skin care products and beautiful make-up products from prominent brands.

In addition to the normal layout on the ground floor, this store has a salon with Skins beauty treatments. Here you can enjoy various delicious facial treatments.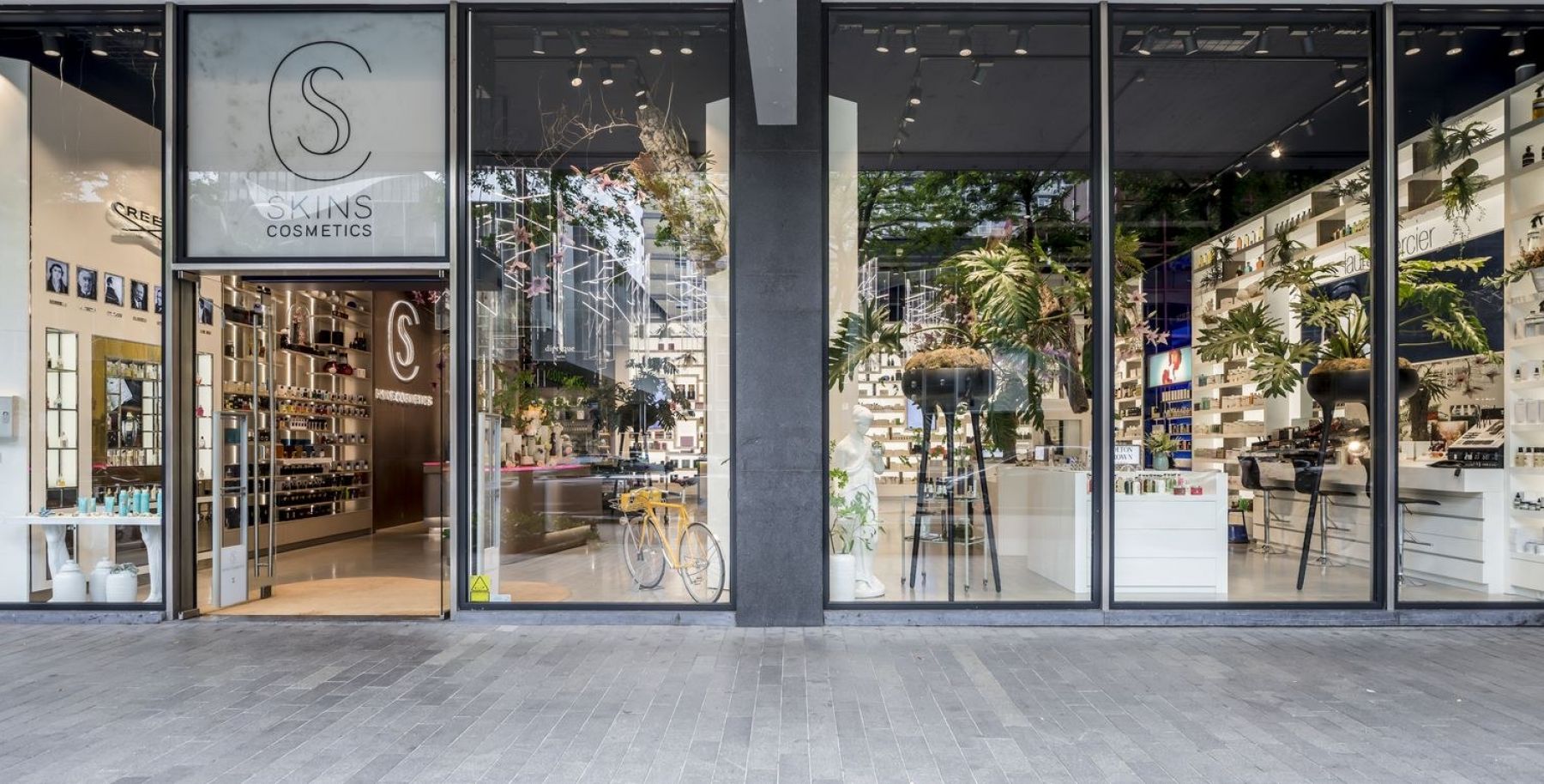 Schaap en Citroen
Jeweller Schaap en Citroen is the place to look for a beautiful, exclusive piece of jewellery, watch or accessory. On the ground floor, you can find all their jewellery collections. Think of exclusive brands such as Fope, Piaget, Pomellato and Tirisi Jewelry.

On the first floor you can enjoy the very latest shop-in-shop experience from various leading watch brands, such as IWC, Cartier, Jaeger and Chopard.

Read the interview with CEO Mark van Nieuwkerk about Schaap en Citroen on the Kruiskade in Rotterdam.
Shoebaloo
Over the past forty years, SHOEBALOO has built a reputation as a leading retailer of chic designer shoes. The store can be found in different cities, namely on P.C. Hoofstraat and Koningsplein in Amsterdam and Stokstraat in Maastricht. Each store has a completely different look.

In the Rotterdam Shoebaloo you enter a dark, futuristic world full of style. Here they sell shoes from well-known brand names such as Christian Dior, Dolce & Gabbana, Fendi, Isabel Marant, Lanvin, Prada, Saint Laurent, TOM FORD and Versace.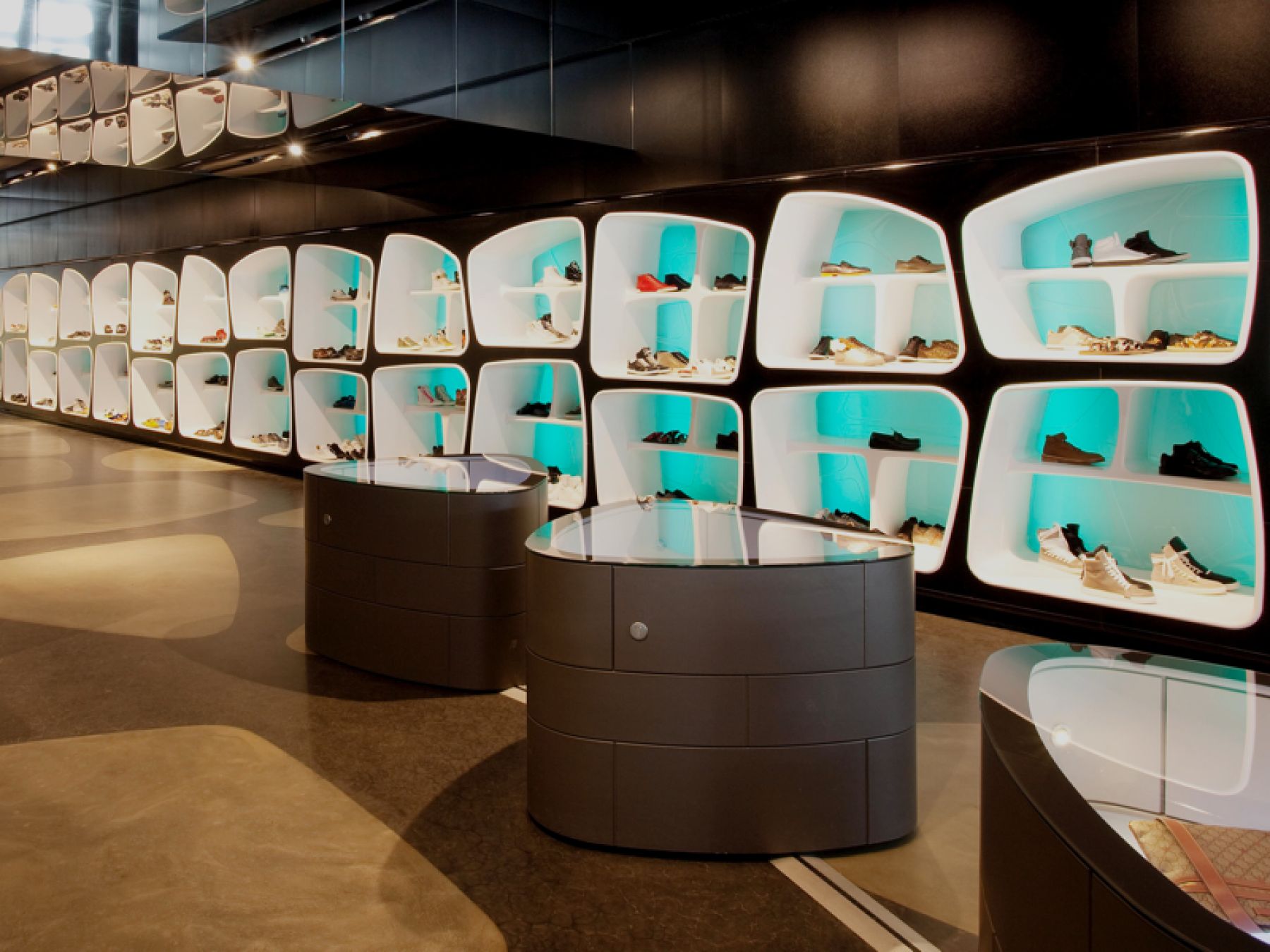 Akkerman Eye Fashion
Akkerman Eye Fashion has been a household name in the Netherlands for more than 40 years. In this super luxurious eyewear store you can of course buy the most beautiful designer glasses that are purchased at the fairs in Paris, Milan and New York.

In addition to exclusive brands such as Chanel, Cartier, Tom Ford and Prada, very exclusive custom-made glasses from Cartier are sold in "the Vault", a unique 'secret' safe in the store.
OGER Rotterdam
OGER has had 30 years of experience with the best tailor-made specialists in the world. OGER develops and produces its own collection in Italy and offers men's clothing from all well-known top brands in the store. Everything is made with the best fabrics from the best Italian weaving mills.

The location on the Kruiskade in Rotterdam was expanded in 2018 with a women's and tailor-made department. Be sure to take a look here!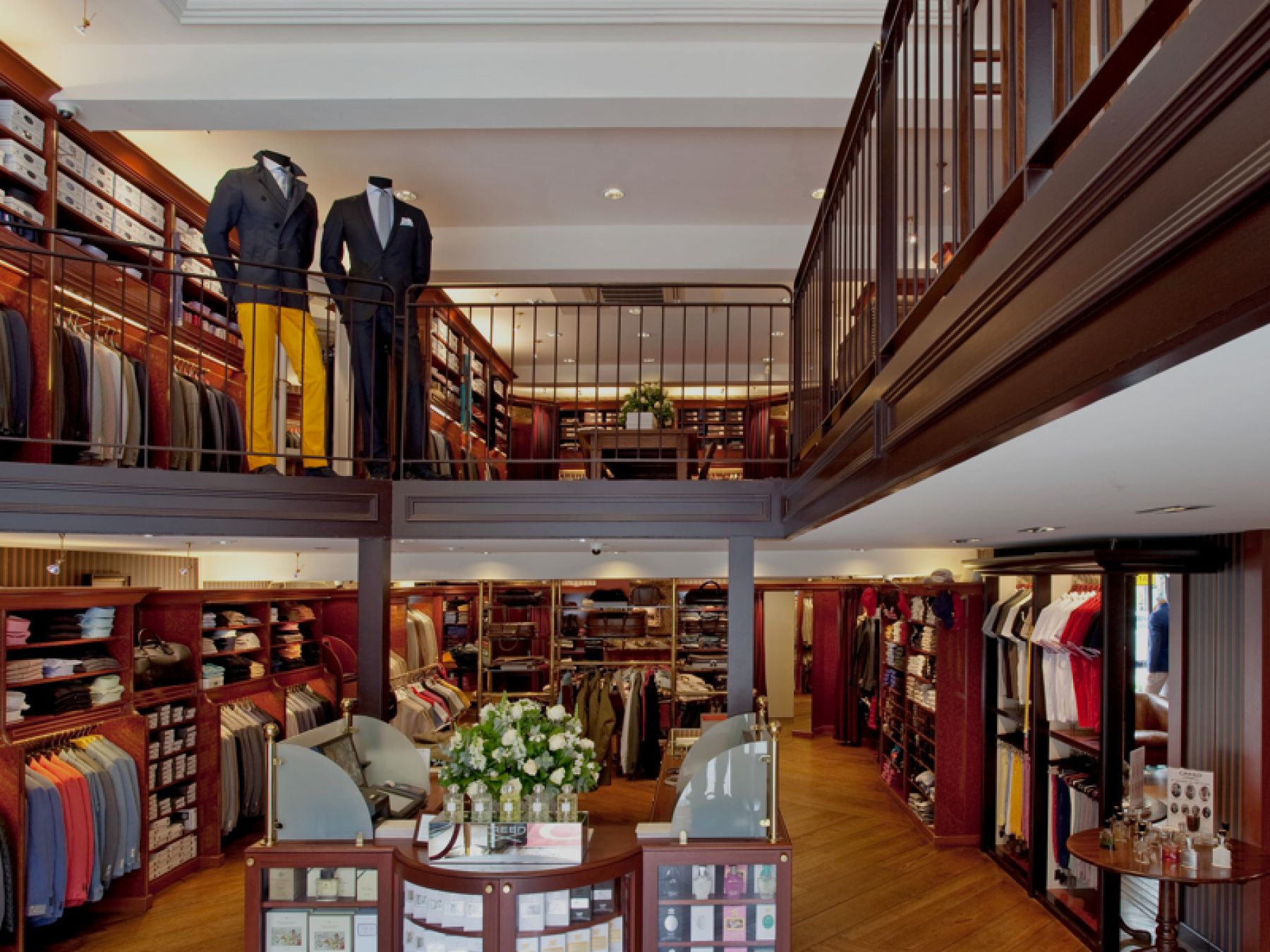 Caroline Biss
Caroline Biss offers elegant, stylish and glamorous fashion for the contemporary woman for work days, weekdays and weekends. Think of beautifully fitting ready-to-wear collections that beautifully combine simplicity, subtle colors and new materials into a contemporary, timeless whole.

Besides the comfortable clothes, Caroline Boss also offers sparkling party clothes.
Think of beautifully fitting ready-to-wear collections that beautifully combine simplicity, subtle colors and new materials into a contemporary, timeless whole.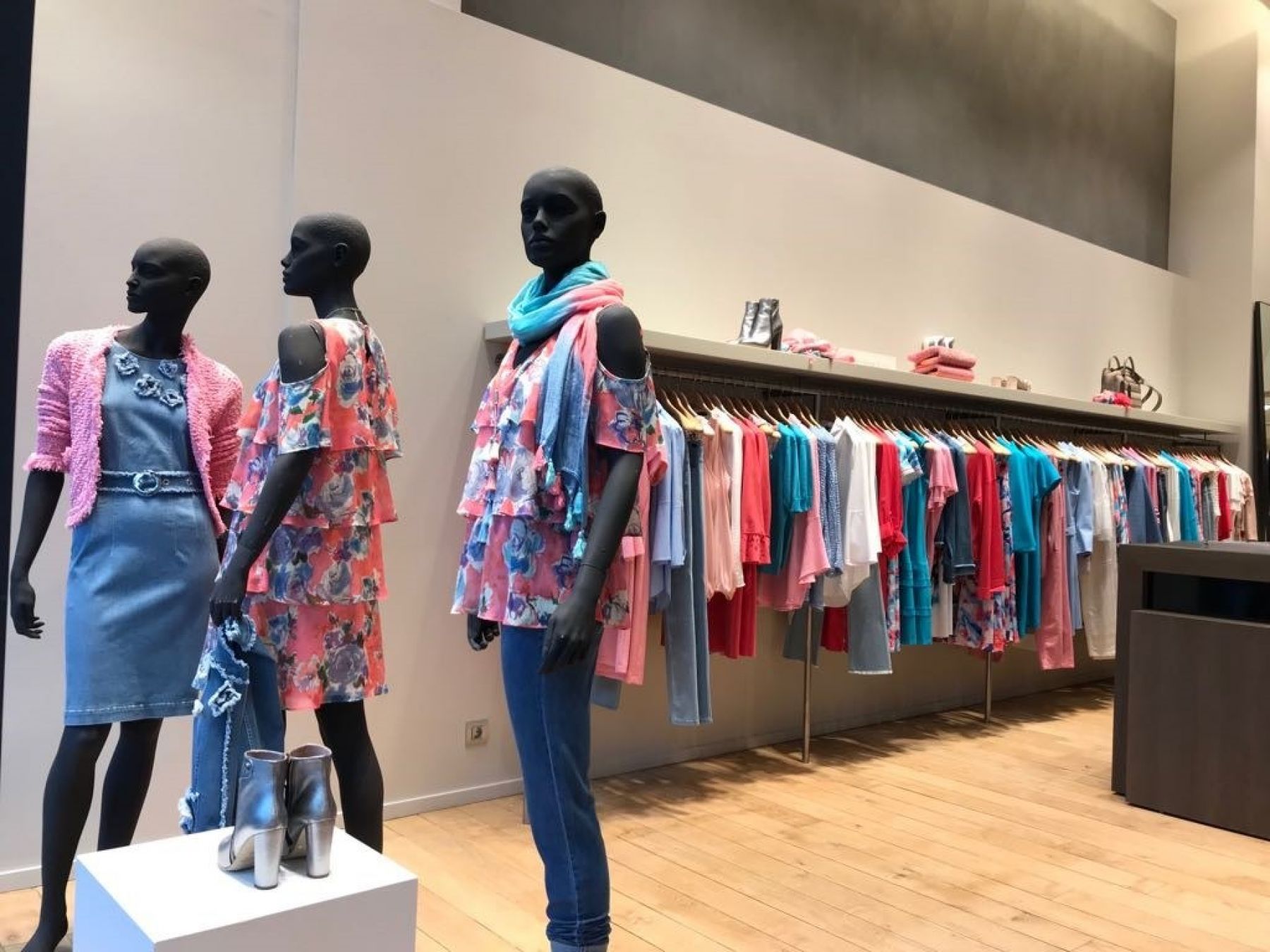 Tommy Hilfiger
Tommy Hilfiger, founded in 1985, is famous for its classic American style. An international fashion brand known for its 'preppy' twist. In the shop on the Kruiskade you can buy the latest Tommy Hilfiger clothing, bags and accessories for men, women and children.

In addition to the regular Tommy Hilfiger collection, you will also find Hilfiger Denim and Hilfiger Collection here.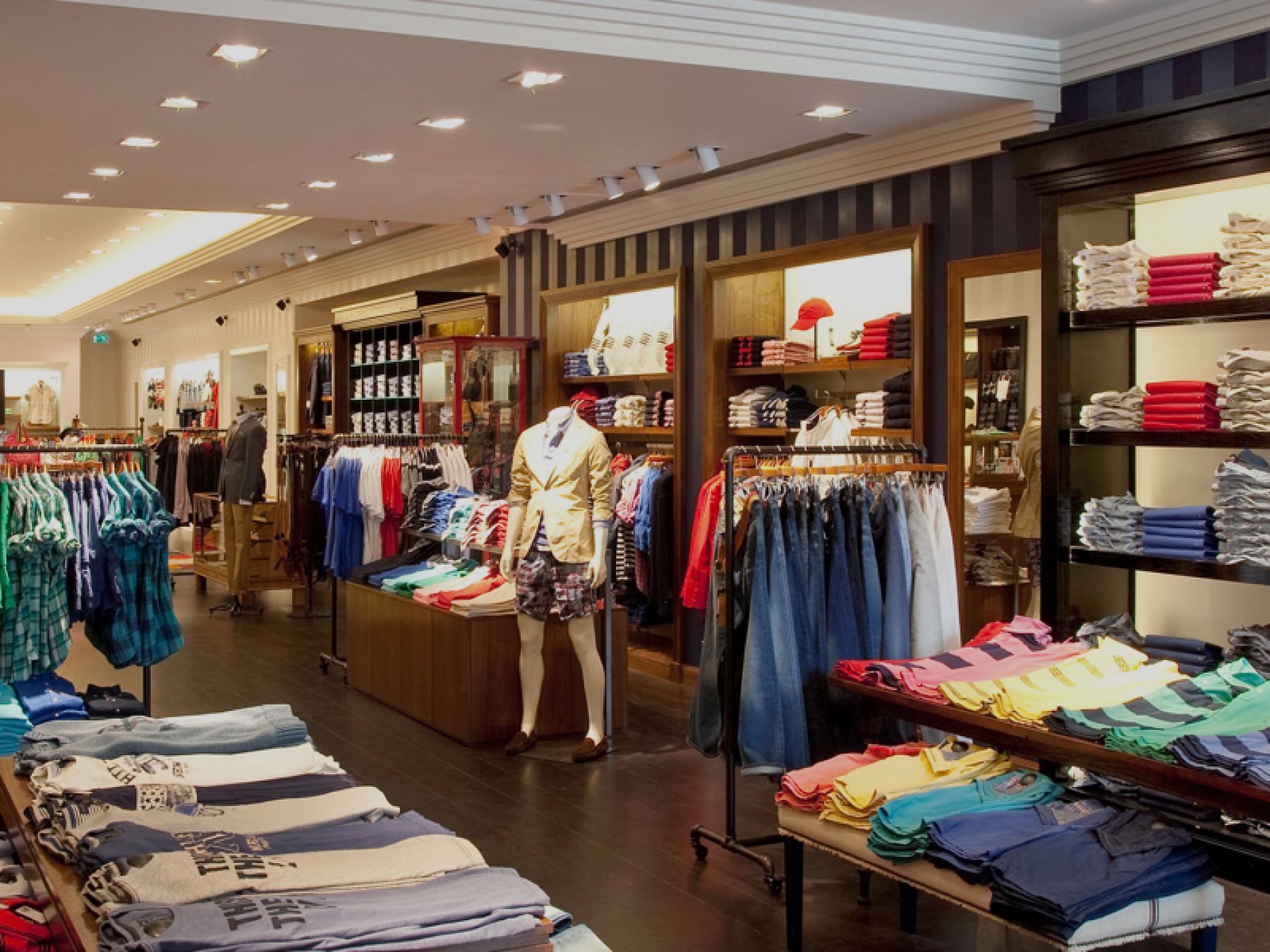 The Lobby
It's hard to miss during a visit to the Kruiskade: something is in development here! Manhave has started building The Lobby. A contemporary design by KAAN Architecten was chosen for the construction of The Lobby, which fits in with this monumental area on the Kruiskade in both volume and appearance.