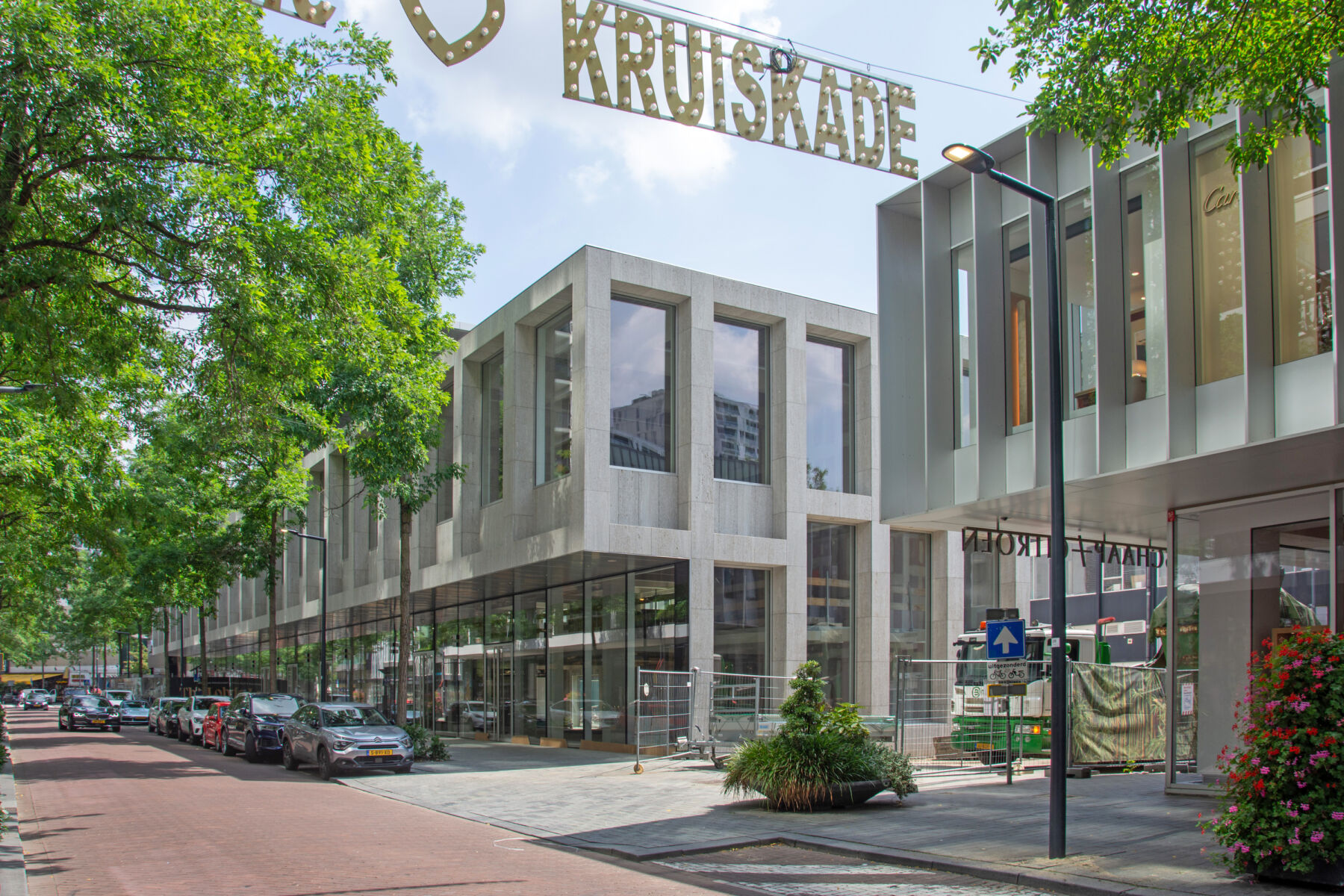 A new iconic building will be completed in 2023: The Lobby. KAAN's contemporary design fits in both volume and appearance in this monumental area on the Kruiskade.
Last details finalized
In the coming period, the last details of this brand new Rotterdam icon on the Kruiskade will be finalized.
Paving and removal of last fences
In the past week, the last work inside of the The Lobby was completed, during which everything was cleaned and emptied.

There are still a number of fences in front of the building. After the construction holidays, the paving is on the programme, with the contractor replacing the heavy granite stones in consultation with the Municipality of Rotterdam. As soon as this is finished, the construction fences and fences will be removed.

Green roof pavilion
In autumn, it will be the turn of The Lobby's roof pavilion. The upper roof will be covered with sedum, while the lower roof will be an active green roof with lots of planting.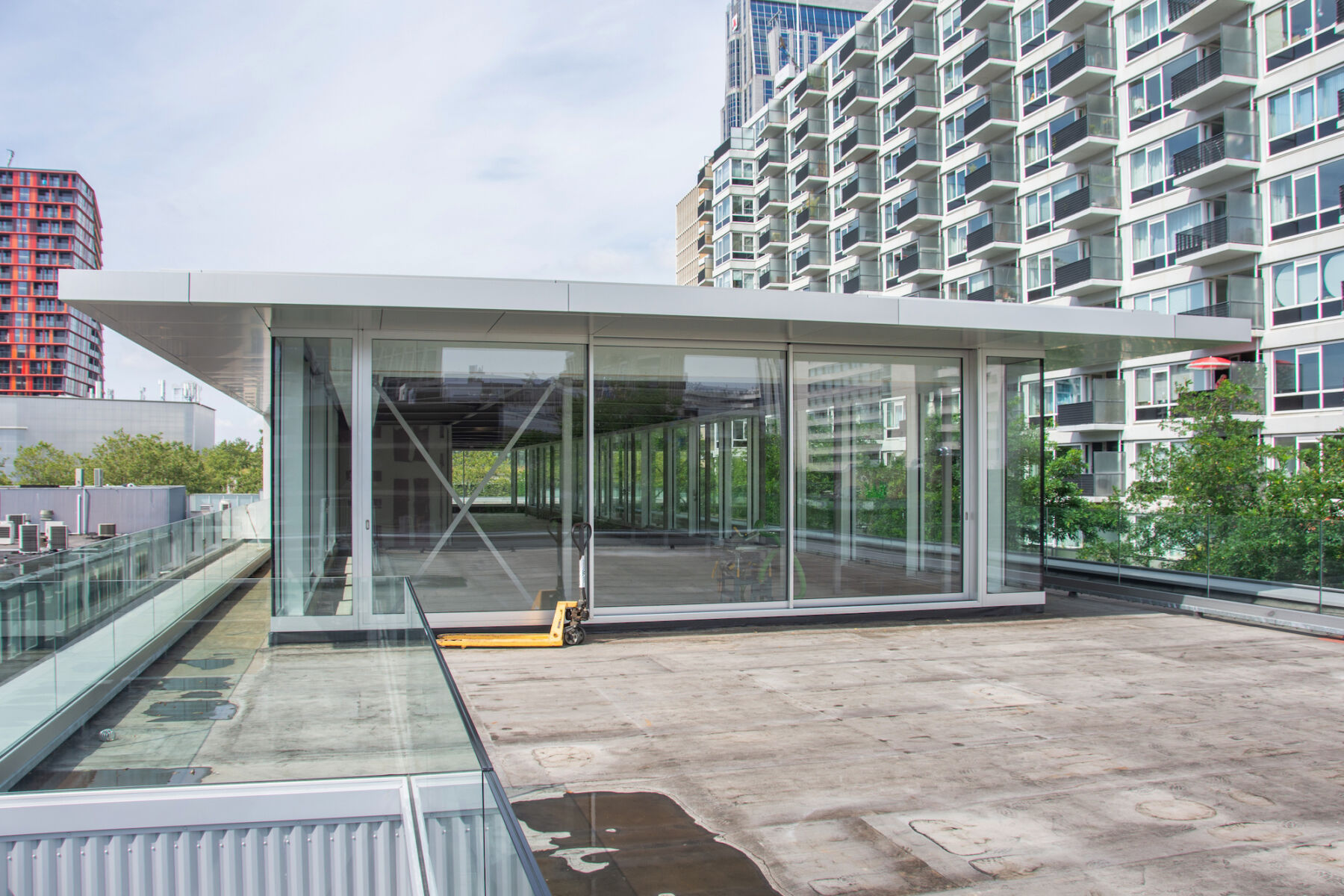 Official opening The Lobby
When will The Lobby's doors officially open? First, the puzzle has to be put together with the building's new tenants. Edwin Dickhoff already talked about it in his interview.

Edwin: "Negotiations are currently underway with several parties and proposals are being exchanged. We have chosen not to place the inner walls yet, so that the tenants are free in the layout of their units. Later we will look at where the tenants can best land in the complex. Once the puzzle has been put together, we will install the interior walls and the shops can be delivered."
"The shops require quite a long installation period. As soon as we have placed the inner walls - the building will be delivered hull - the tenants still have to install their interior and technical installations. Taking this into account, The Lobby is expected to open its doors in the second quarter of next year."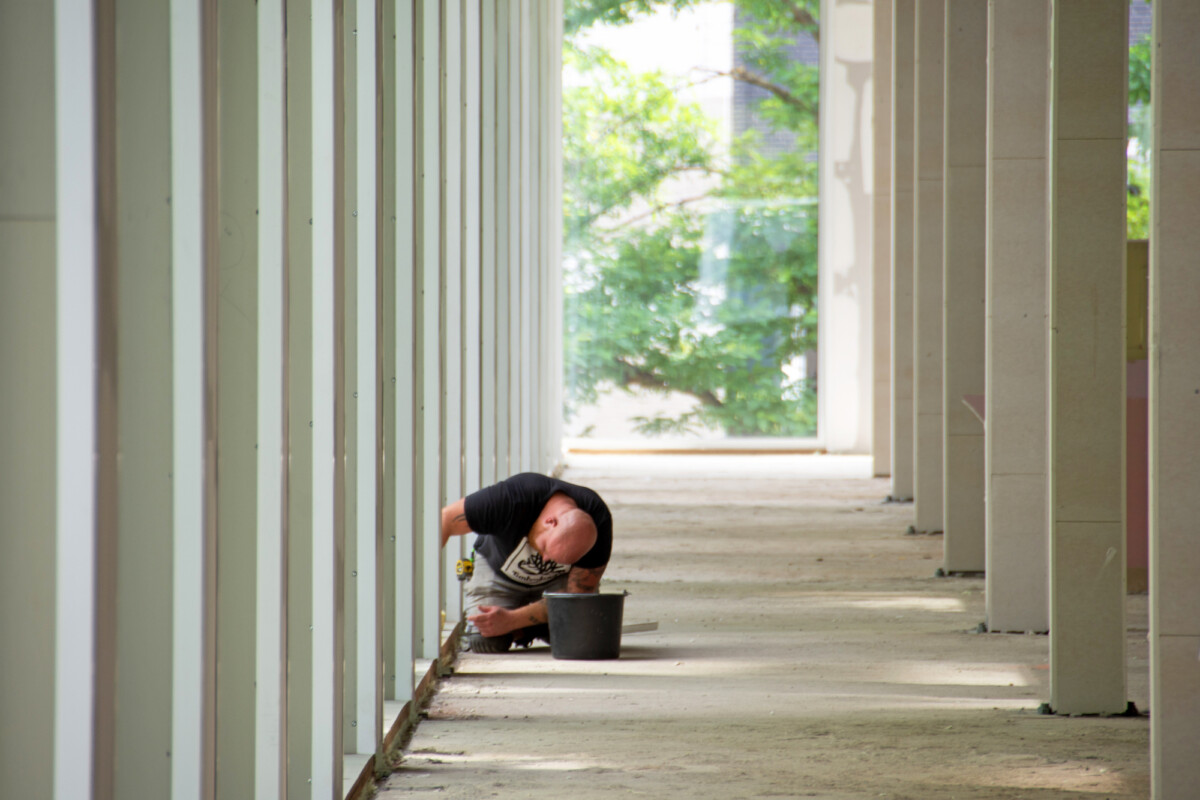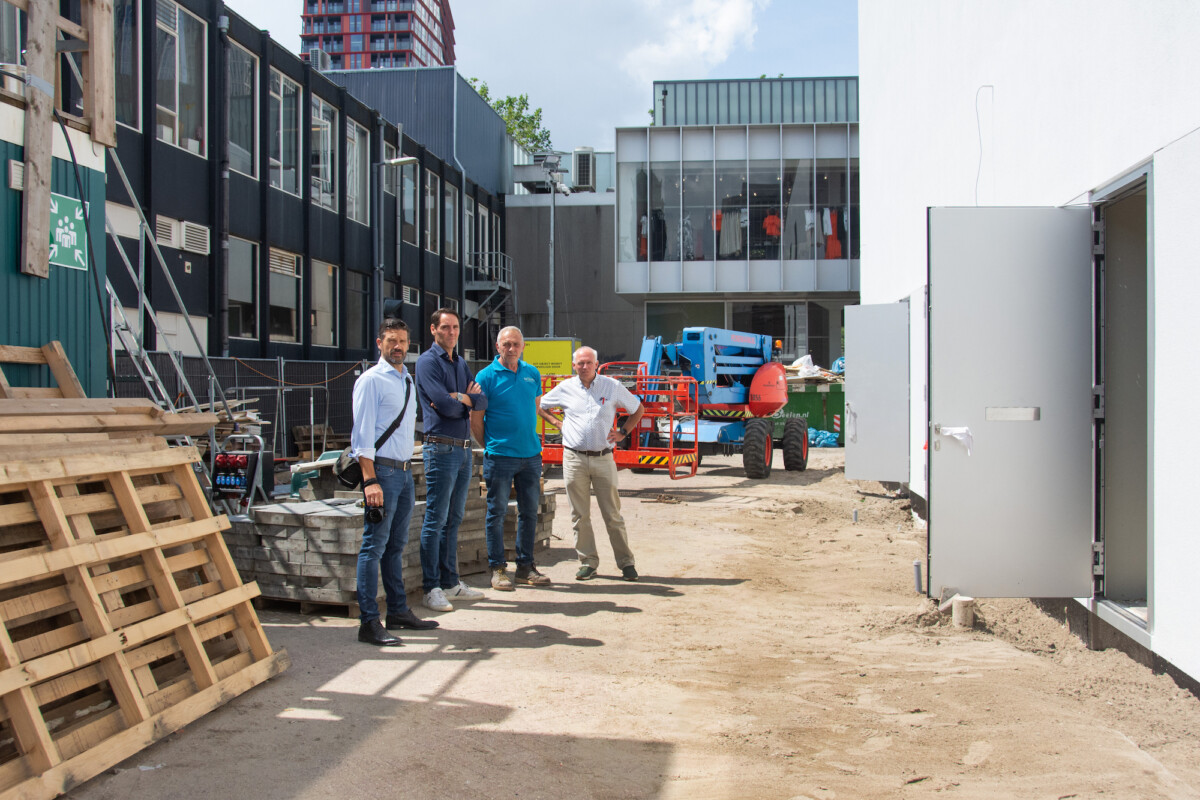 Timeline The Lobby
Check out the photos below for a timeline of the construction of The Lobby!