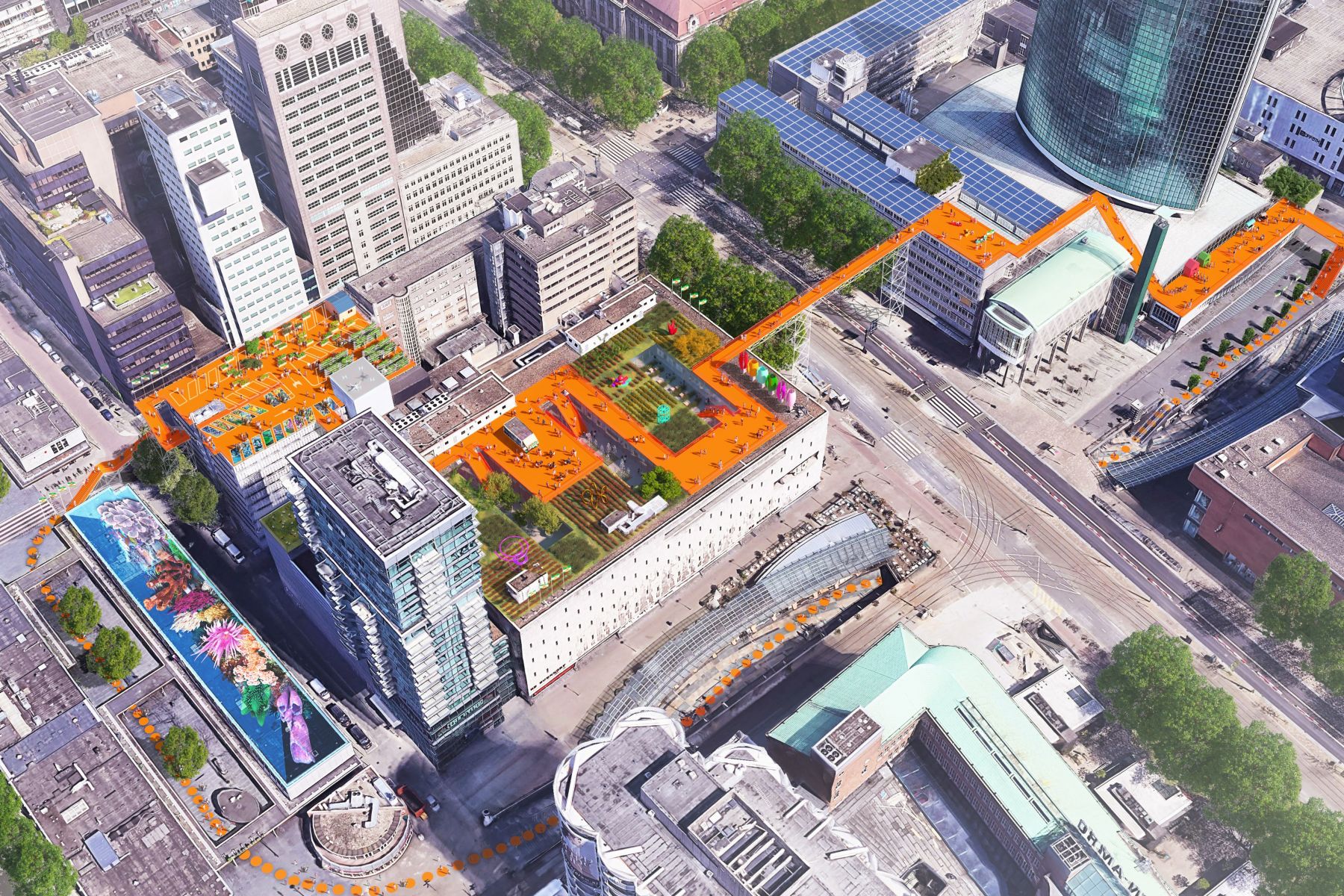 Earlier you could already read about the Rotterdam Rooftop Walk on our website. In addition to the well-known festival, this year Rotterdamse Dakendagen has also organized a route at roof level, including an air bridge between WTC Rotterdam and the Bijenkorf.
Across the Coolsingel
The Rotterdamse Dakendagen will take place this year from 3 to 5 June. In addition to the well-known festival, a large, one-off rooftop event takes place: the Rotterdam Rooftop Walk. The design is a collaboration with architectural firm MVRDV.

The orange skybridge above the Coolsingel is hard to miss! Are you planning to make the crossing? The bridge is 29.5 meters high and 60 meters long. And don't worry: the bridge can have wind force 11, if necessary.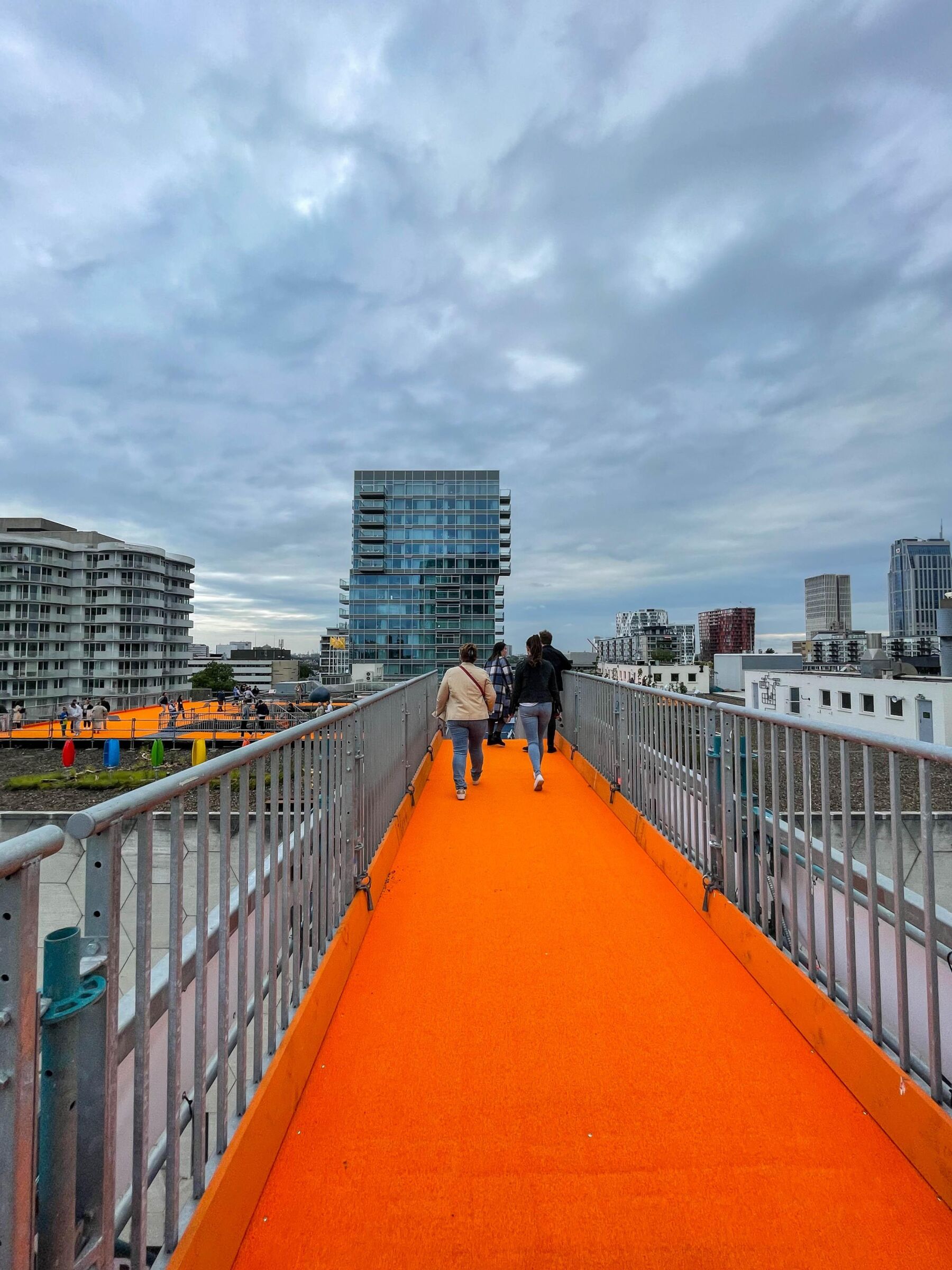 Innovative roof use
But the Rotterdam Rooftop Walk is more than just the skybridge. While you walk over and between the roofs, you experience how innovative roof use contributes to a better future for cities and city dwellers.

Companies and non-profit organizations show their latest roof innovations on the roofs, including in the field of greenery, water, housing and accommodation on roofs. You will also learn about different ways to generate energy on roofs with, for example, solar panels or flower turbines.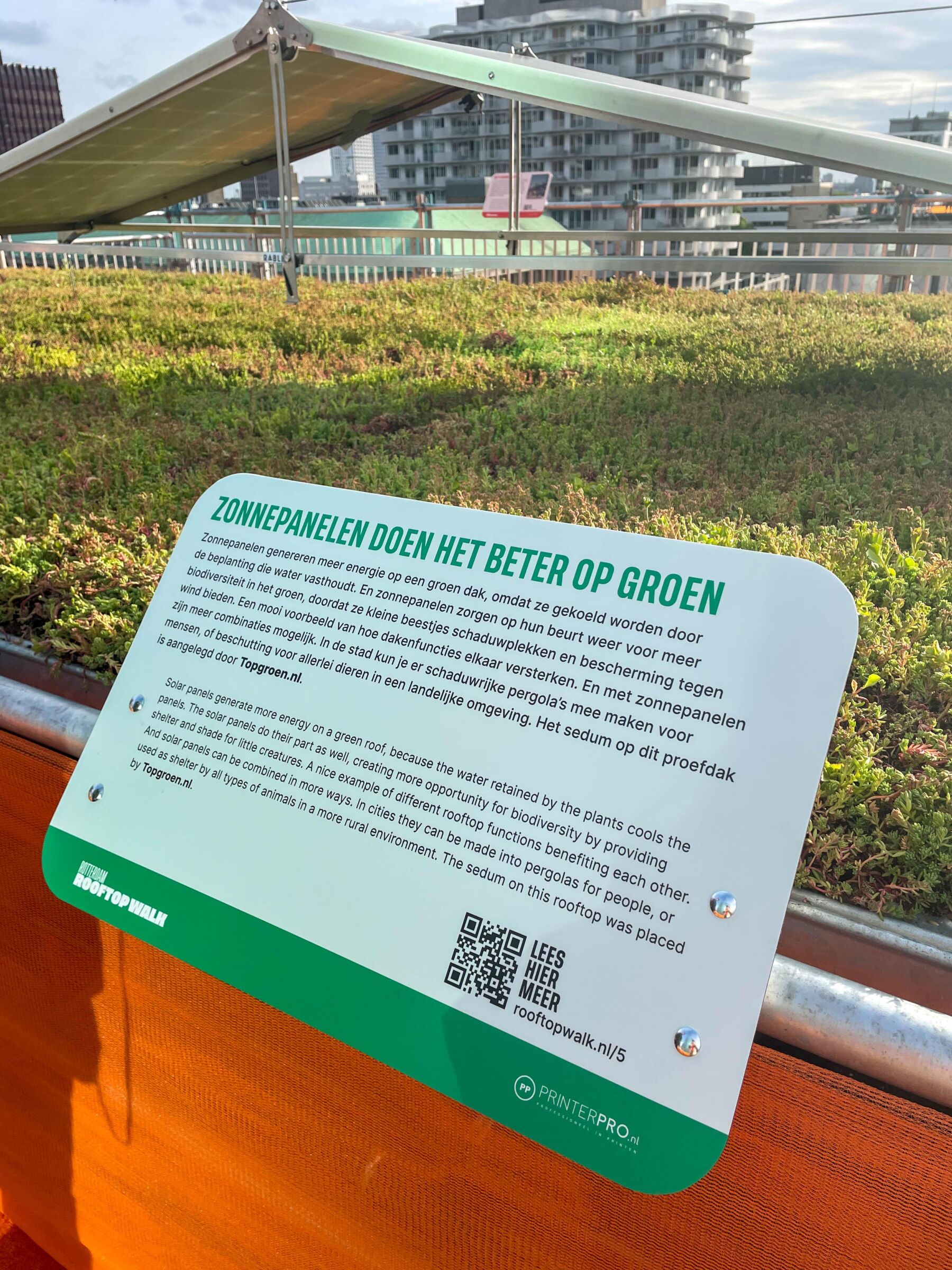 You can visit the Rotterdam Rooftop Walk from May 26 to June 24, 2022.