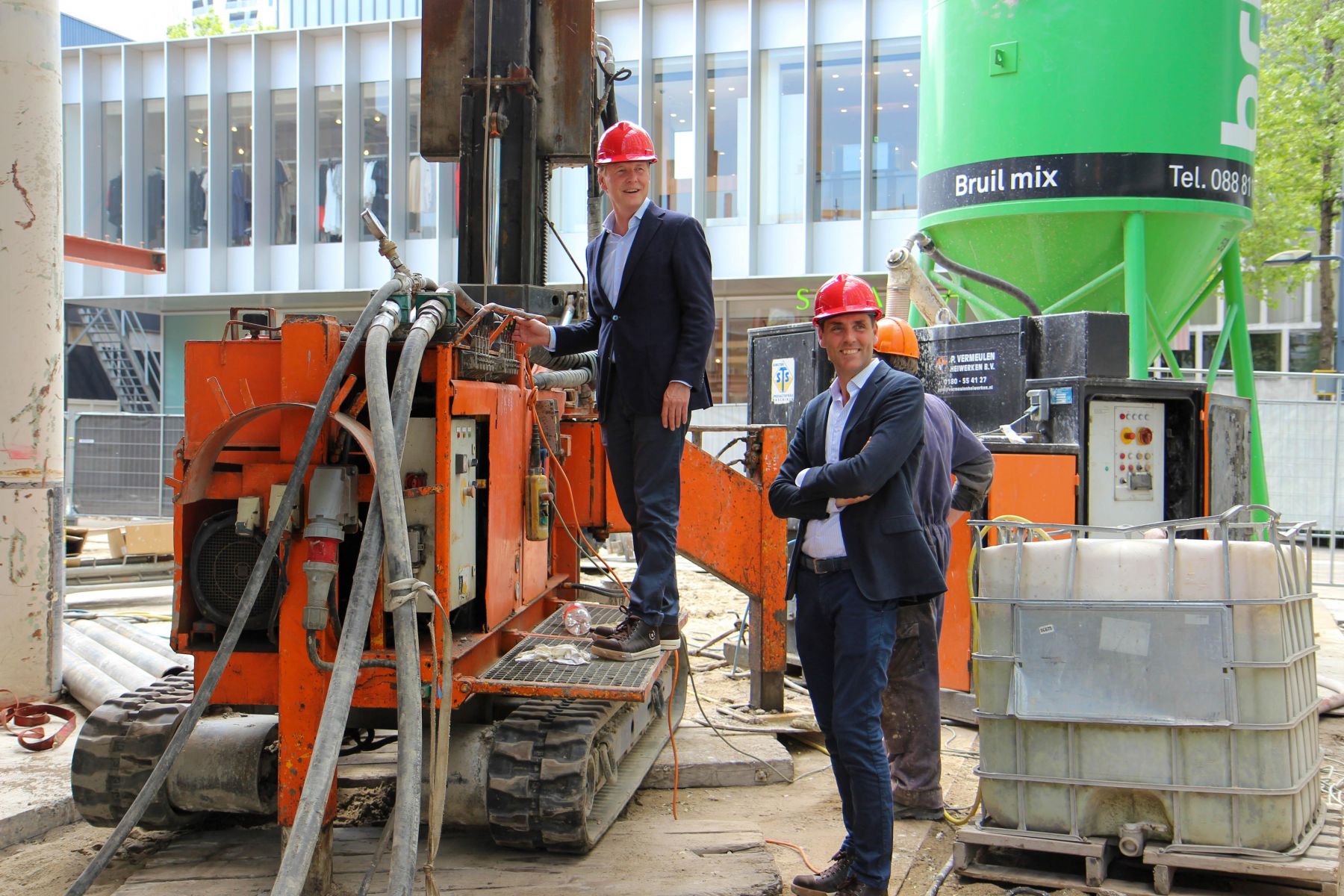 The pile driving for the transformation of the Crystal House into The Lobby has started. Steven Manhave and Edwin Dickhoff had the honour of driving the first pile!


Festive moment
Of course, this was a moment of celebration. Together with our colleagues, the employees of Van Waning B.V. and Sven Molkenboer of MBM Advies we raised a glass to this milestone.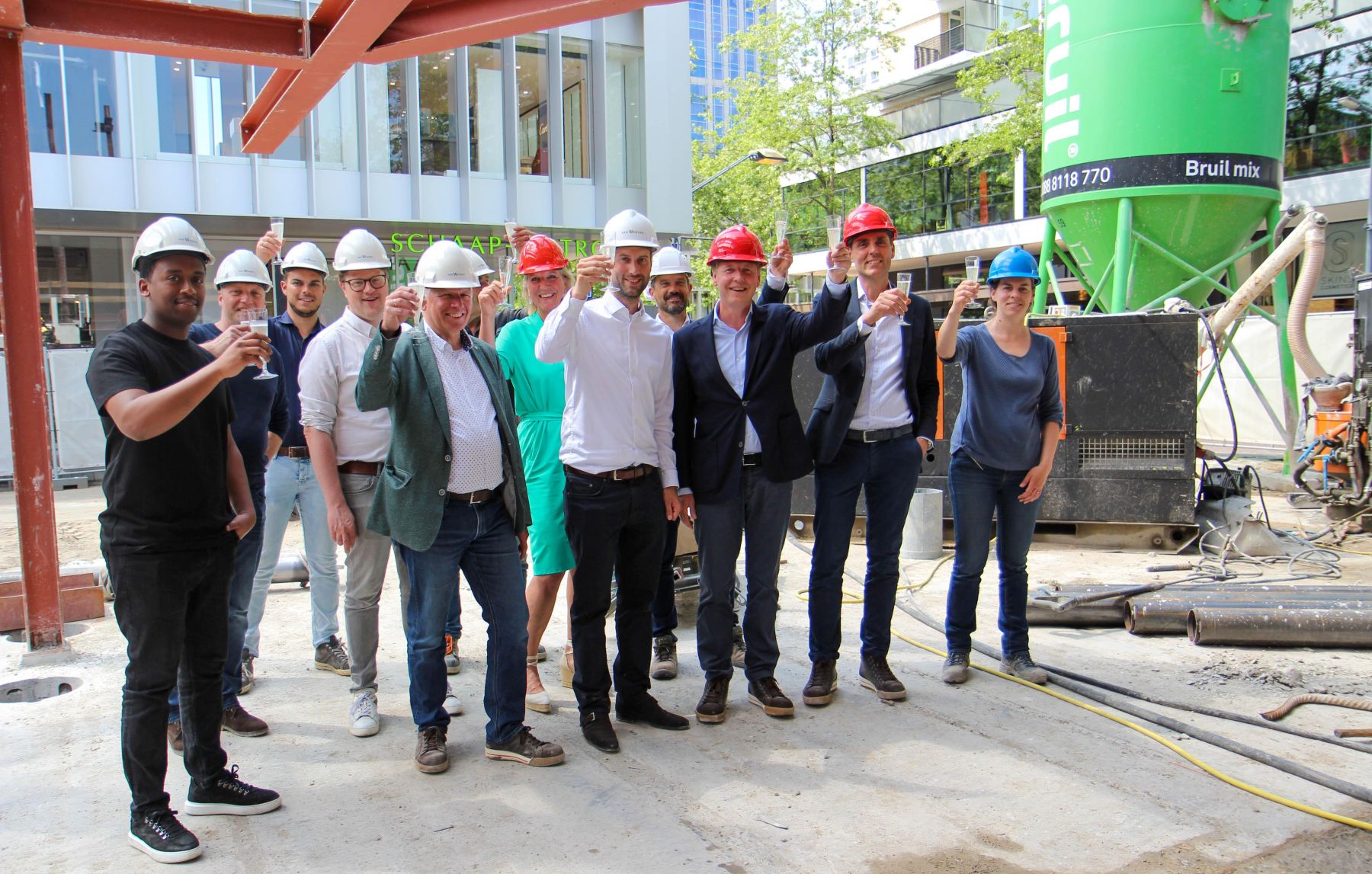 The Lobby
The Lobby will create space for approximately 3500m2 of high-quality retail, a large restaurant and a green roof. A contemporary design by KAAN Architecten was chosen for The Lobby, which fits in with this monumental area on the Kruiskade in both volume and appearance. The iconic building will be made of natural stone, interrupted by large windows.
'We previously built the prize-winning Dream House with KAAN Architecten and Van Waning, where Schaap and Citroen and COS are located. The Lobby will be just as beautiful. Just wait and see!'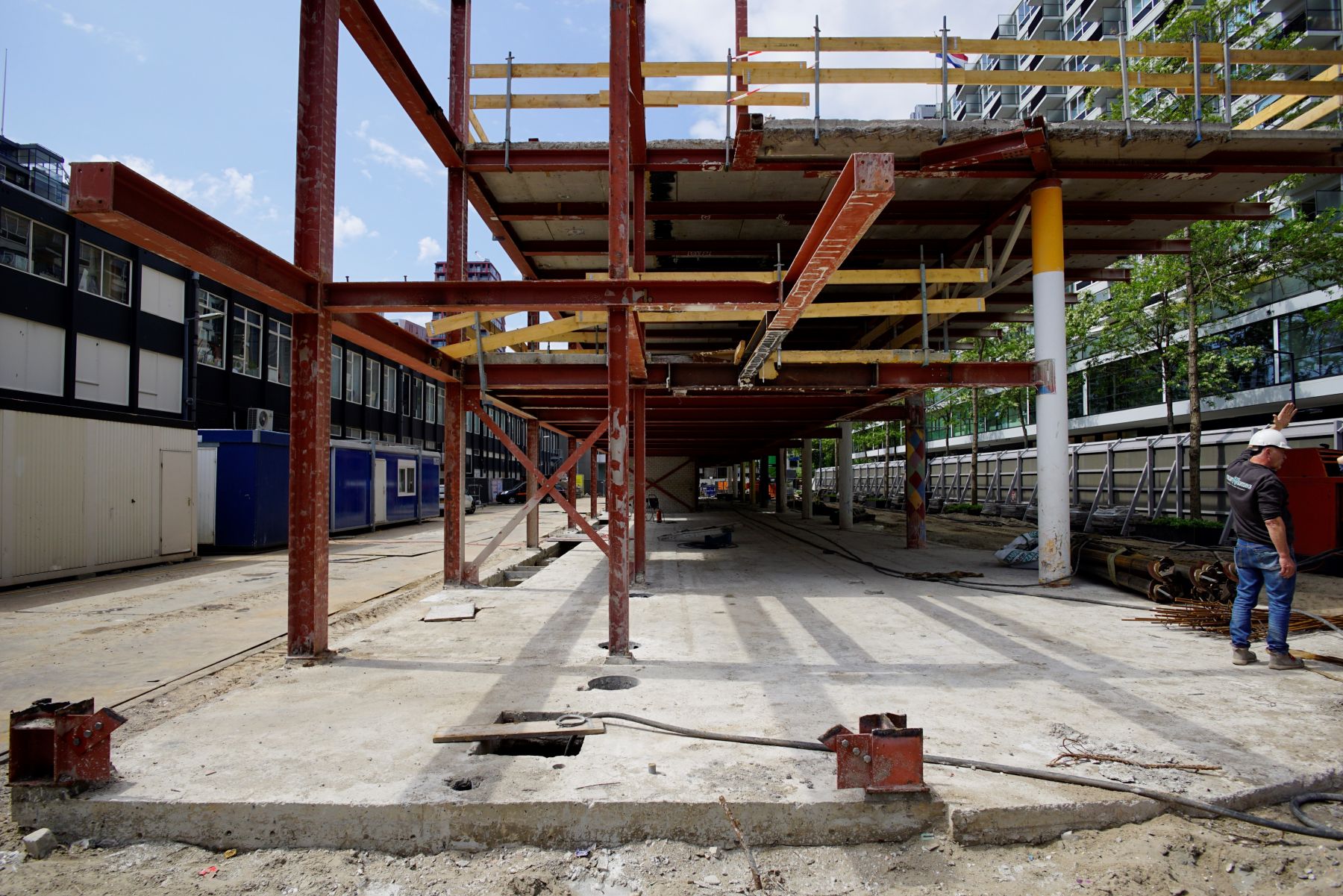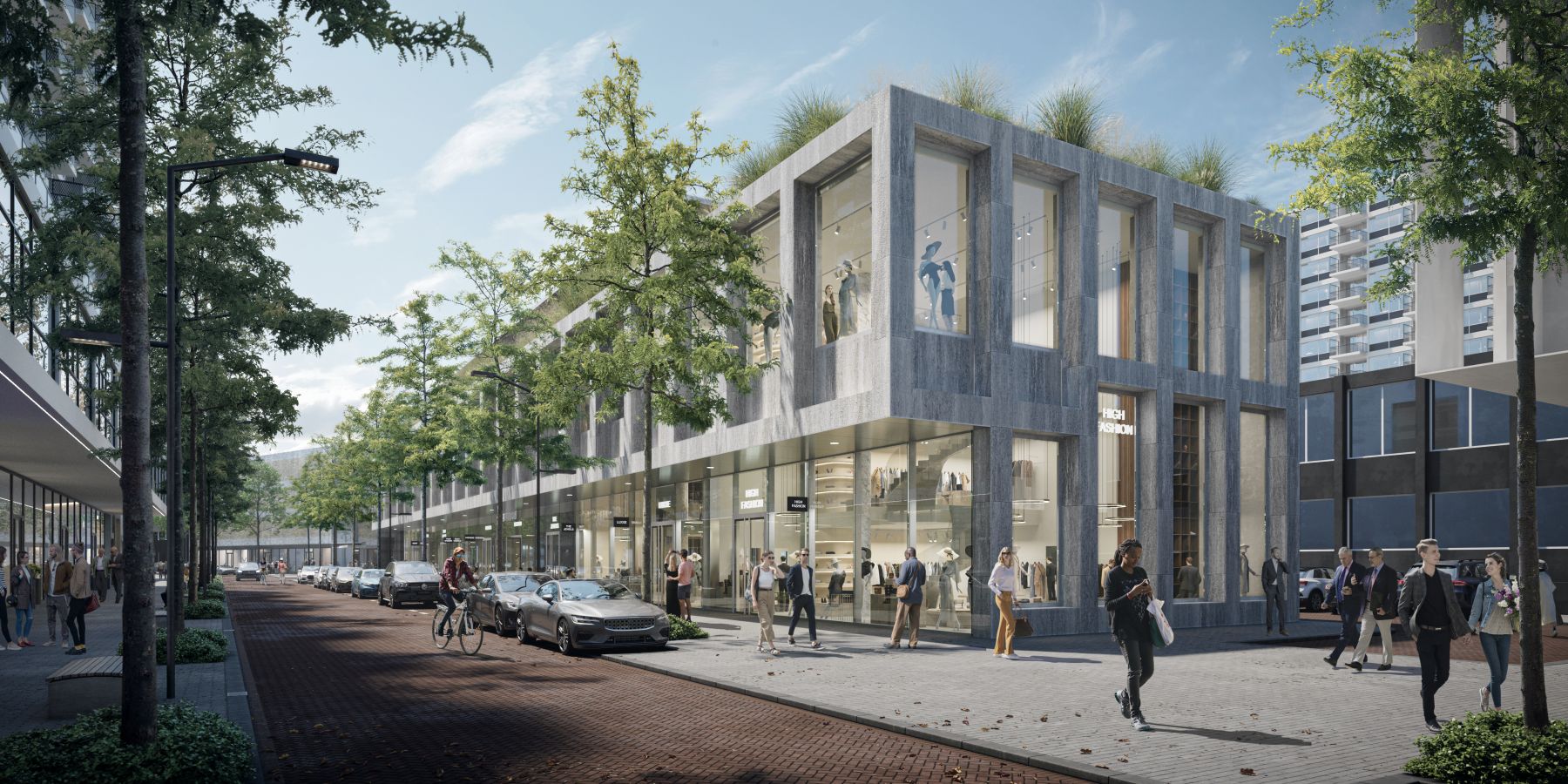 Construction of The Lobby is expected to be completed in the spring of 2023. Until then, you can stay informed about the transformation on our website and social media channels.