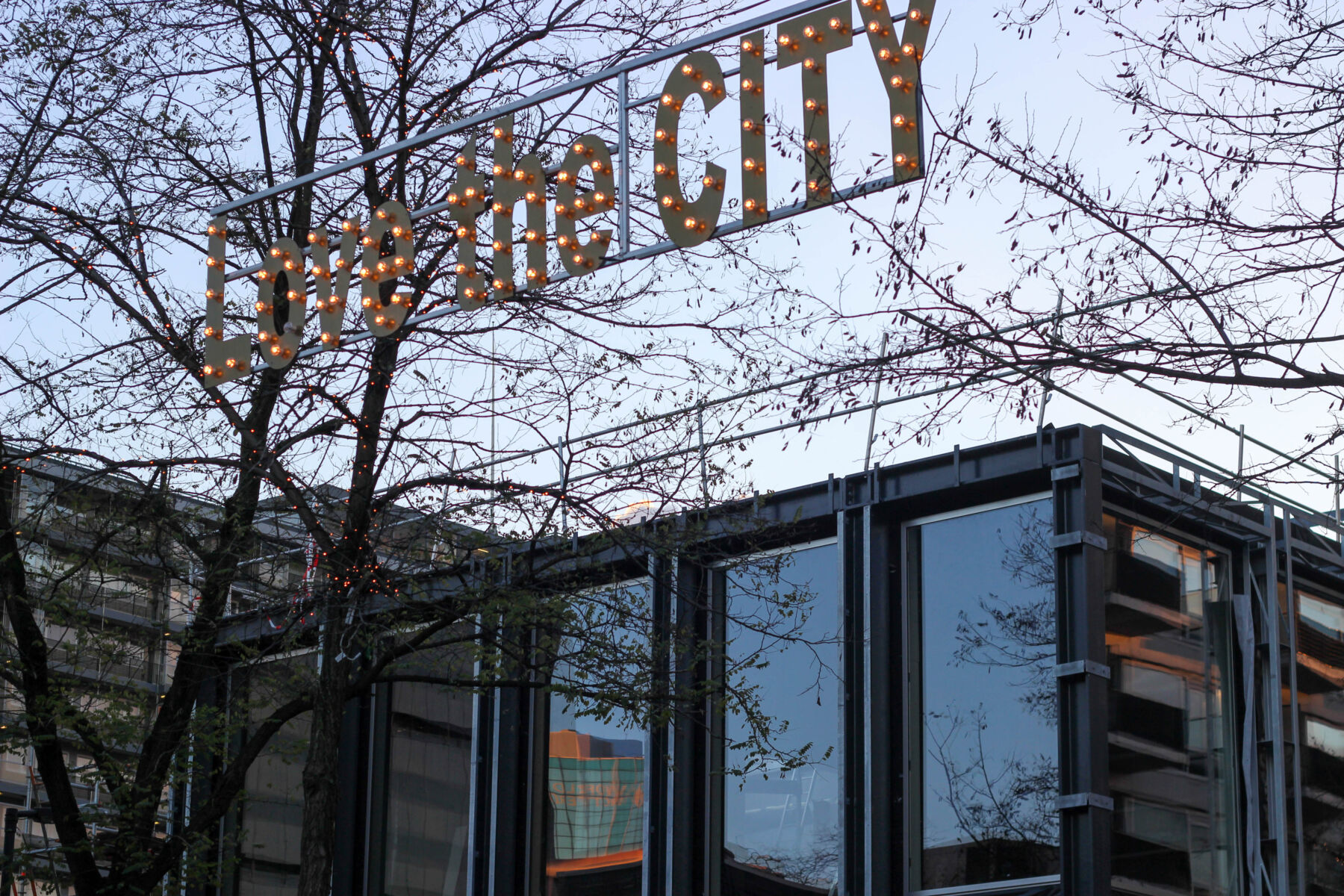 Did you know that you can enjoy a light show on two squares in Rotterdam Centre? And be sure to take a look at the Kruiskade, because this high-end shopping street is also very nice.
Light squares in Rotterdam Centre
This year a new concept has been devised in collaboration with Mothership: light squares. The light art can be found on the square between the Lijnbaan, van Oldenbarneveltplaats and Koopgoot and the square between the Korte Lijnbaan and the Stadhuisplein.

The concept was conceived and implemented on behalf of #RotterdamCentre by Mothership, a household name in the (art) world. The light squares are a project in which the outdoor space is enriched with a special experience for everyone.
The latest technology is used for this project, which means that only four lamps are needed to make the entire square sparkle.
The Kruiskade is ready for Christmas
The Kruiskade is also ready for the holidays. Have you already seen it? The trees are full of sparkling lights and at the beginning of the street you are warmly welcomed by the illuminated sign with "Welcome 'heart' Kruiskade".

So while shopping on the Kruiskade you will feel the Christmas spirit.
On this high-end shopping street you will discover distinctive shops full of designer clothing and luxury products from exclusive brands. This makes it the perfect place to stock up on gifts for the holidays!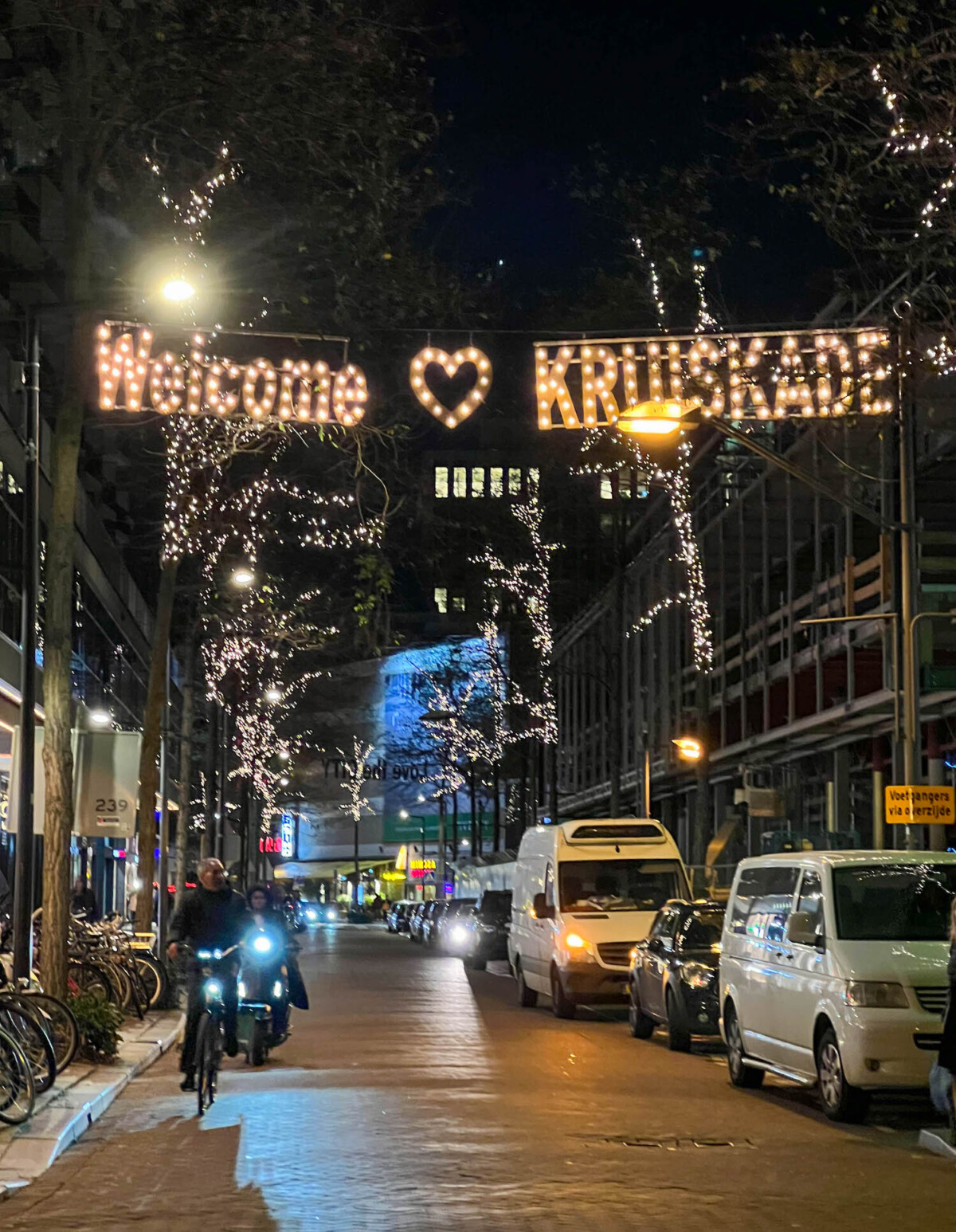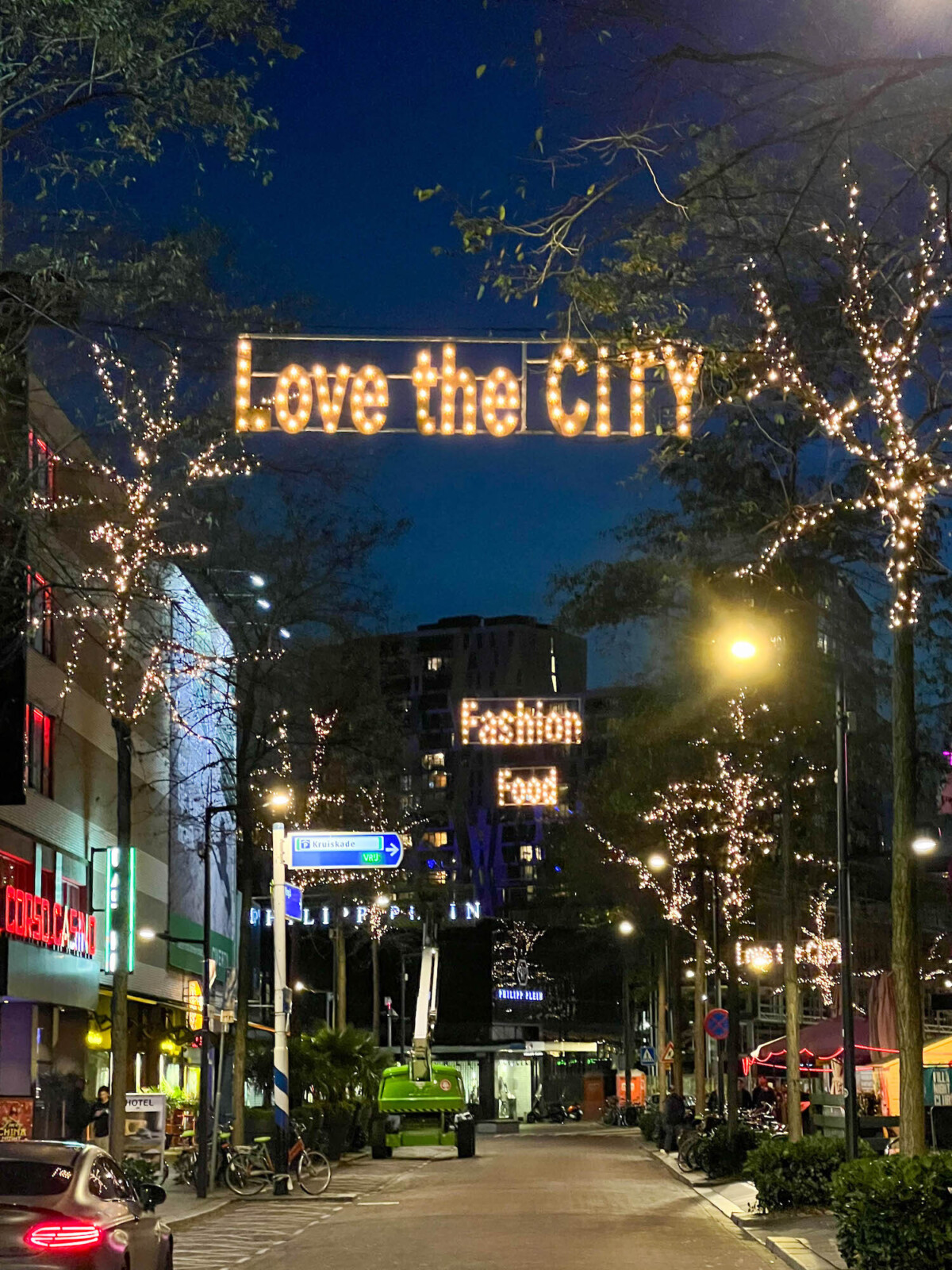 The Lobby
On the Kruiskade you come face to face with The Lobby. This beautiful building is currently under construction. As soon as The Lobby is completed, you can go here for luxury retail, catering and a green roof pavilion with a view of the city.