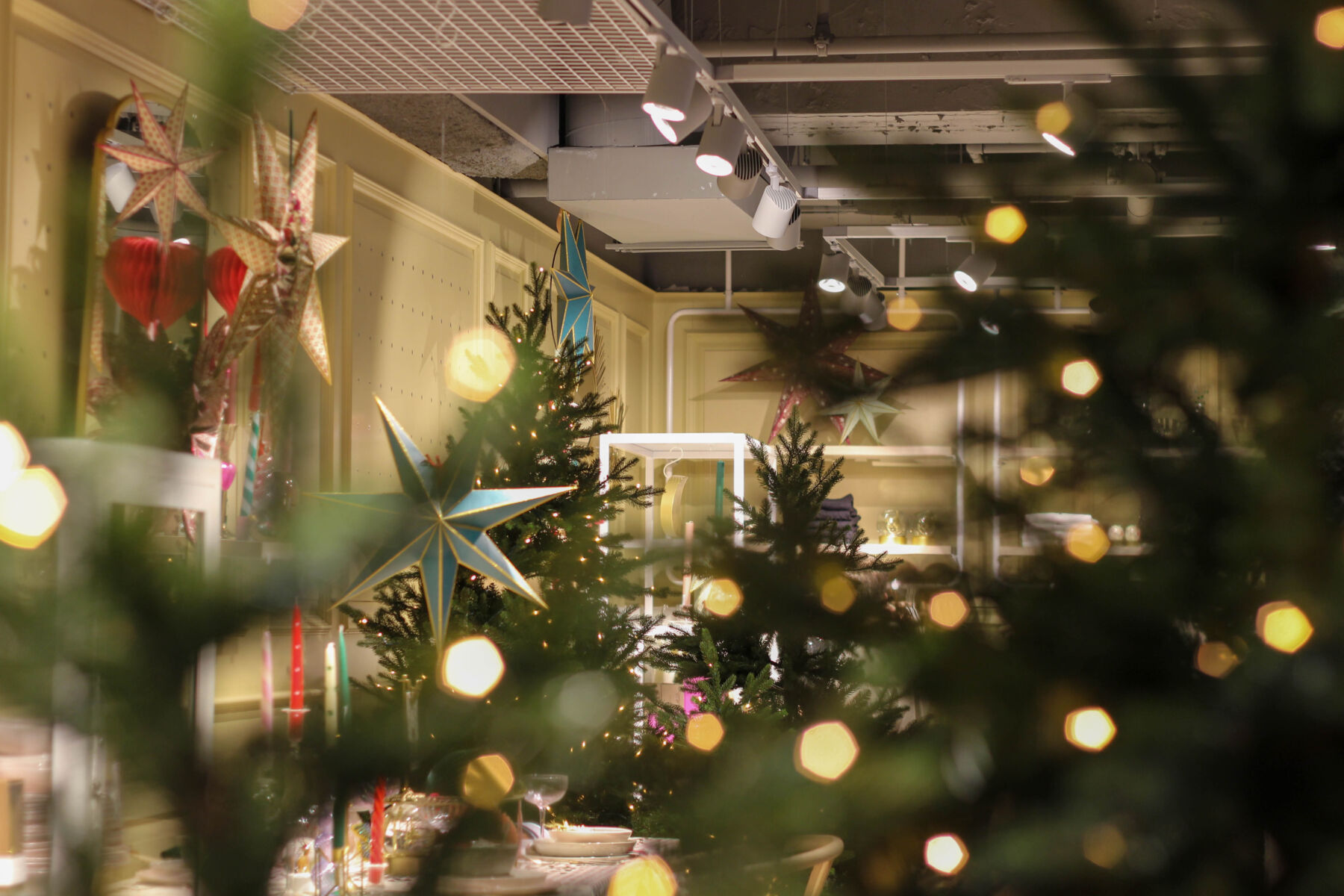 Below we take you to the Kruiskade, Karel Doormanstraat and a part of the Westewagenstraat. Here you'll find a wide variety of shops where you can buy all sorts of gifts.
SKINS Cosmetics
We start at the Kruiskade. Chances are you are familiar with this shopping street. Here you will find distinctive shops full of designer clothing and luxury products from exclusive brands.

Everyone is happy with care products. Lucily, the largest Skins Cosmetics store in the Netherlands is located on the Kruiskade. In this store you will discover special perfumes, delicious skin care products and beautiful make-up from prominent brands. Of course the staff is happy to help you.

Do you find it difficult to choose something? A gift voucher is always a safe bet!
Schaap en Citroen
If you are looking for an exclusive, luxurious gift, Schaap en Citroen is the right place for you. Here they sell exclusive jewelry and watches from prominent brands. On the ground floor, you can find all their jewellery collections. Think of exclusive brands such as Fope, Piaget, Pomellato and Tirisi Jewelry.

On the first floor you can enjoy the very latest shop-in-shop experience from various leading watch brands, such as IWC, Cartier, Jaeger and Chopard.

Read the interview with CEO Mark van Nieuwkerk about Schaap en Citroen on the Kruiskade in Rotterdam.

Akkerman Eye Fashion
Another ideal place to buy a luxury gift is Akkerman Eye Fashion. This store has been a household name in the Netherlands for more than 40 years. In this super luxurious eyewear store you can purchase the most beautiful designer glasses that are purchased at the fairs in Paris, Milan and New York.

In addition to exclusive brands such as Chanel, Cartier, Tom Ford and Prada, very exclusive custom-made glasses from Cartier are sold in "the Vault", a unique 'secret' safe in the store.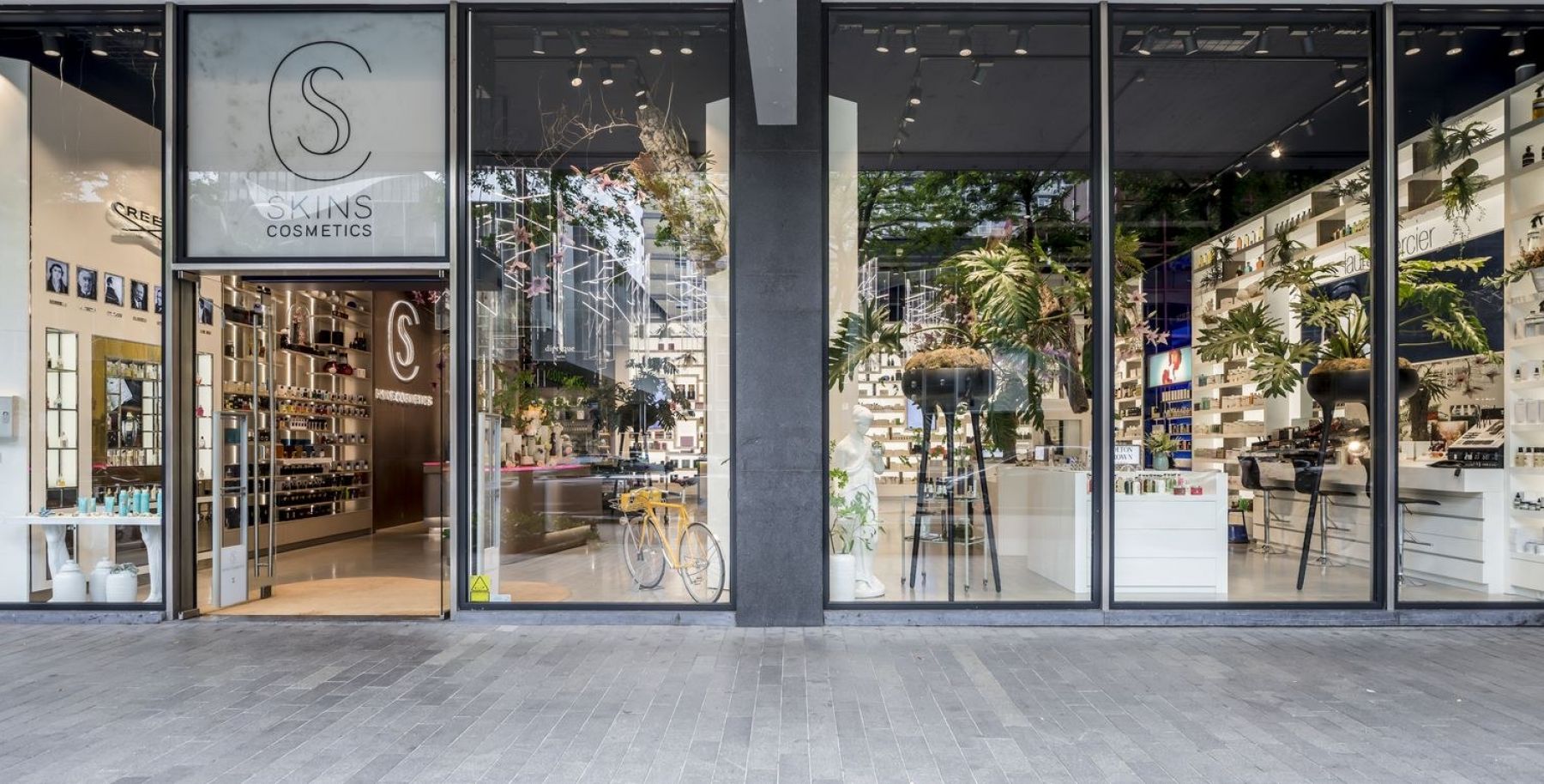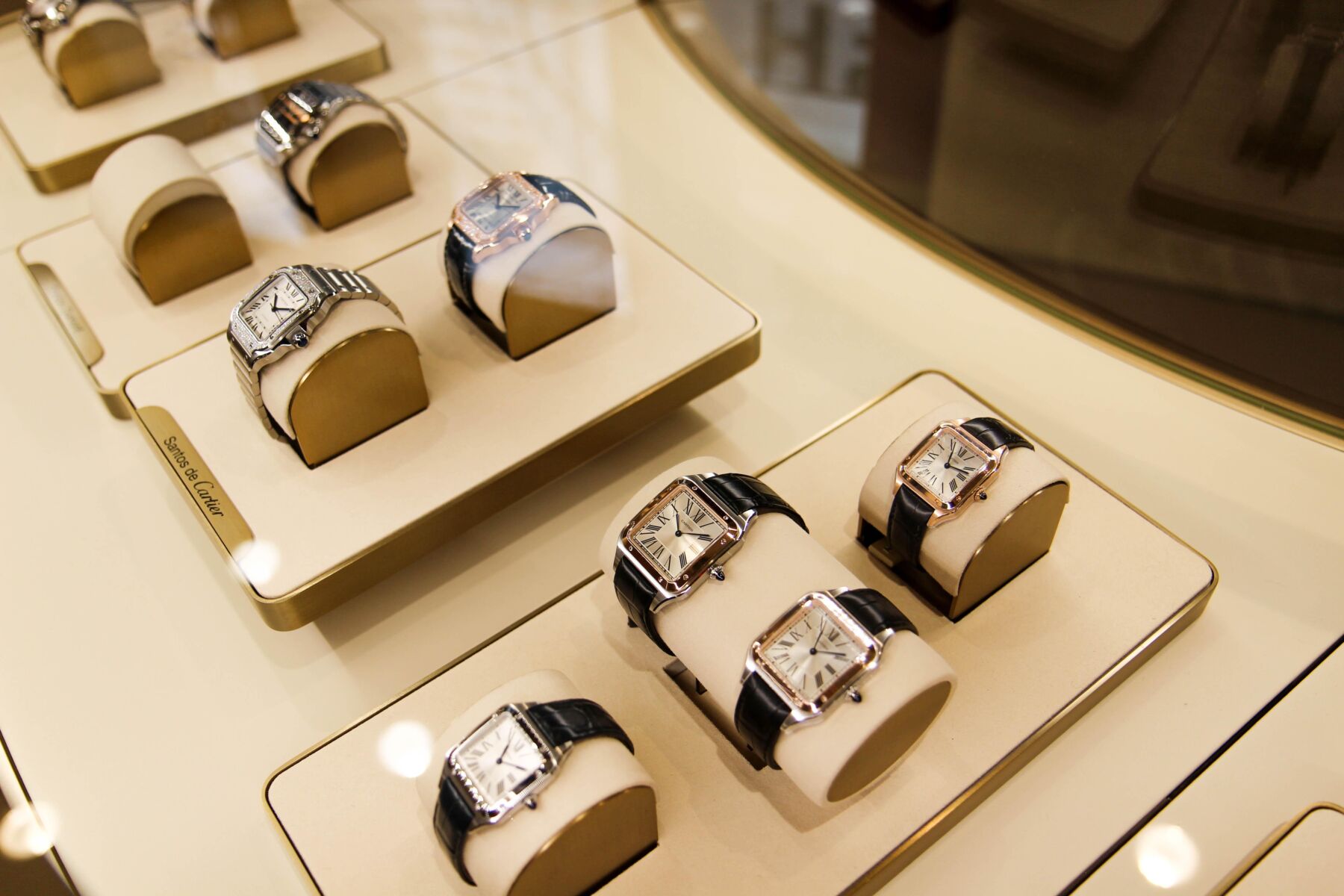 SUE

After the Kruiskade we arrive on the Karel Doormanstraat. This well-known Rotterdam shopping street is an excellent place to shop for gifts because of its wide sidewalk and beautiful shops.

SUE is a true concept in Rotterdam. Here you can get delicacies that are sugar free, gluten free, lactose free, raw and vegan. Give someone SUE bites or other sweet treats as a gift. Think of bars, cookies, truffles, chocolate letters or kruidnoten. All these delicacies can be eaten guilt-free!

Can't choose? Then go for the gift box with a combination of SUE's tastiest products.

Read our update on SUE.

iitala
iitala started in 1881 as a glass factory in the Finnish village of Iitala. It has grown into an internationally renowned brand that has played a decisive role in defining a Scandinavian lifestyle. At iitala they strive to provide inspiration for a more beautiful and enjoyable life.

On the Karel Doormanstraat you can find a branch of an iitala store. Pay a visit to be inspired by their collection. Obviously it is an excellent place to find gifts.

COS
Are you looking for a gift for someone who loves sustainable fashion? Then you have come to the right place in the COS store on the Karel Doormanstraat. Here you can buy essential items for the wardrobe. Don't expect seasonal fashion, but timeless clothing and accessories that you can wear for a longer period of time.

COS products are made of high quality fabrics and sustainably produced materials. Here you will find beautiful scarves, gloves, sweaters, bags and so on. All beautiful items that will certainly make someone happy!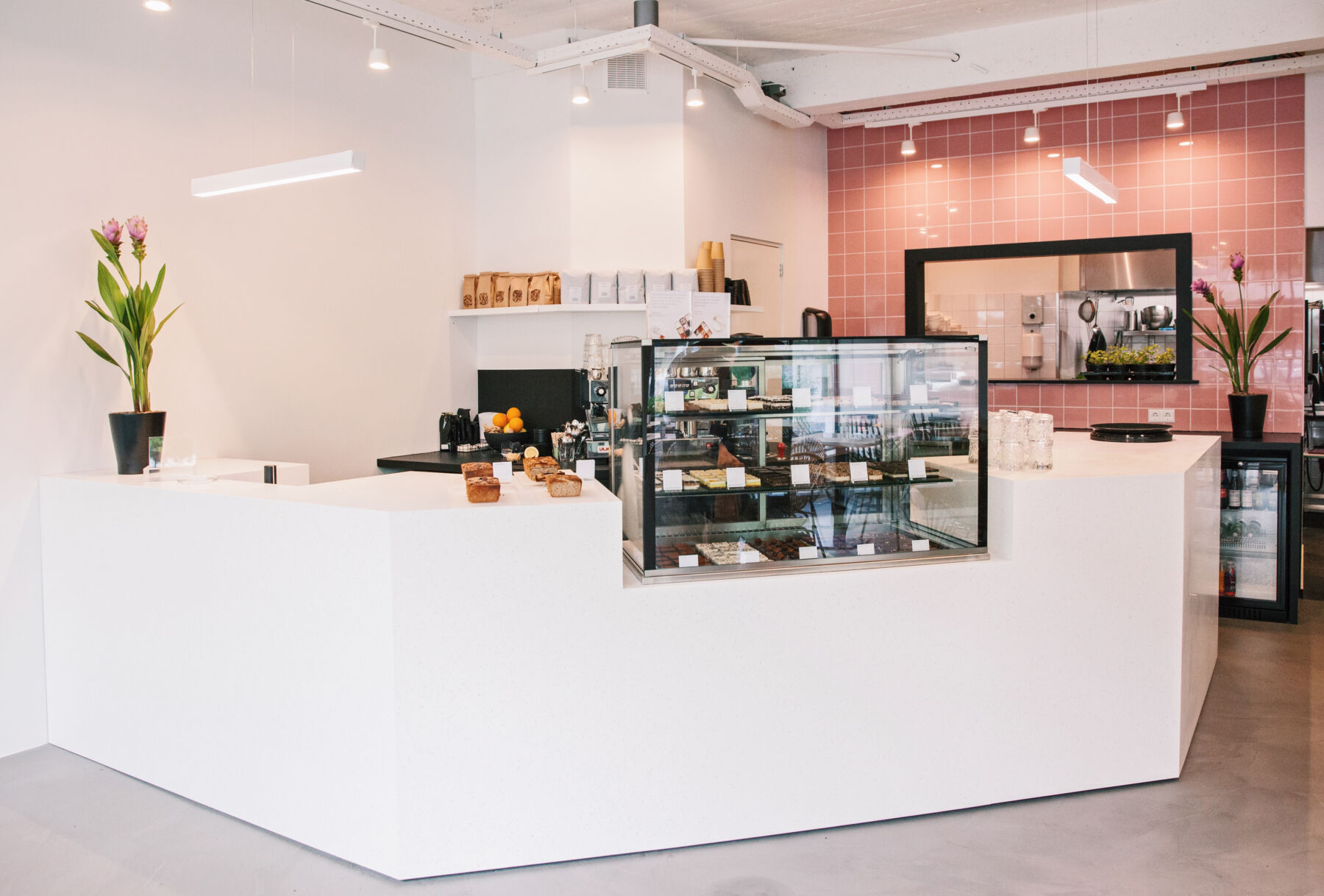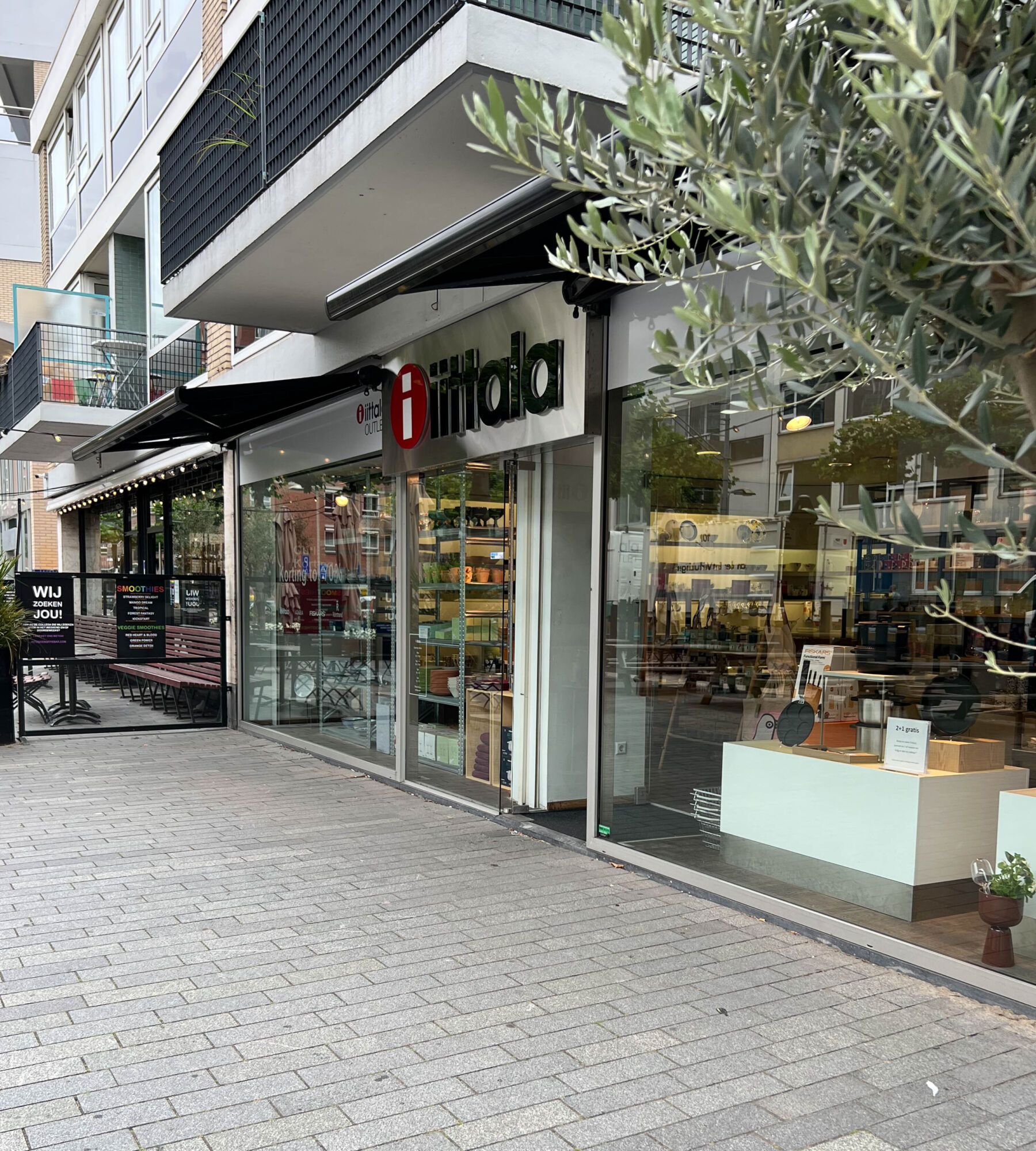 Theemaas
You will also find the tea and coffee specialty store Theemaas on Karel Doormanstraat. They have a very wide range of teas here. This makes it the ideal place to find a gift for a real tea drinker.

But you are also in the right place for coffee lovers. In addition to tea, they sell coffee from all over the world here. Both with and without caffeine.

Also check out their extensive range of honey, including lemon honey, coffee blossom honey and more.
Sissy-Boy
The lifestyle store Sissy-Boy is located on the corner of Karel Doormanstraat and Binnenwegplein. Here they sell everything for the home, clothing and fashion accessories. For Christmas they go all out!

The store is already beautifully decorated and full of nice gifts. This year their collection is all about 'The Journey of Luck & Love', in which love and happiness are central. Here you are guaranteed to find a nice gift.

Read more about the Sissy-Boy store in Rotterdam.

Dudok Patisserie
Finally, we walk along the Westewagenstraat. Here you will find the Dudok Patisserie. Here you can enjoy delicious cookies, bars, various fresh cakes and of course the famous Dudok Apple Pie!

Looking for a gift for a real sweet tooth? An original gift to give is the 'Do it yourself box' with the Dudok Apple Pie. This allows the recipient to bake the cake at home. Prefer something ready-made? Then choose the Dudok x Johnny Doodle Chocolate apple pie bar, with delicious milk chocolate from Johnny Doodle combined with the unique taste of the Dudok Apple pie.

Or pick up delicacies, such as the fresh Lemon Meringue pie, Red Velvet pie or Brownie pie, and eat it together during a festive evening.