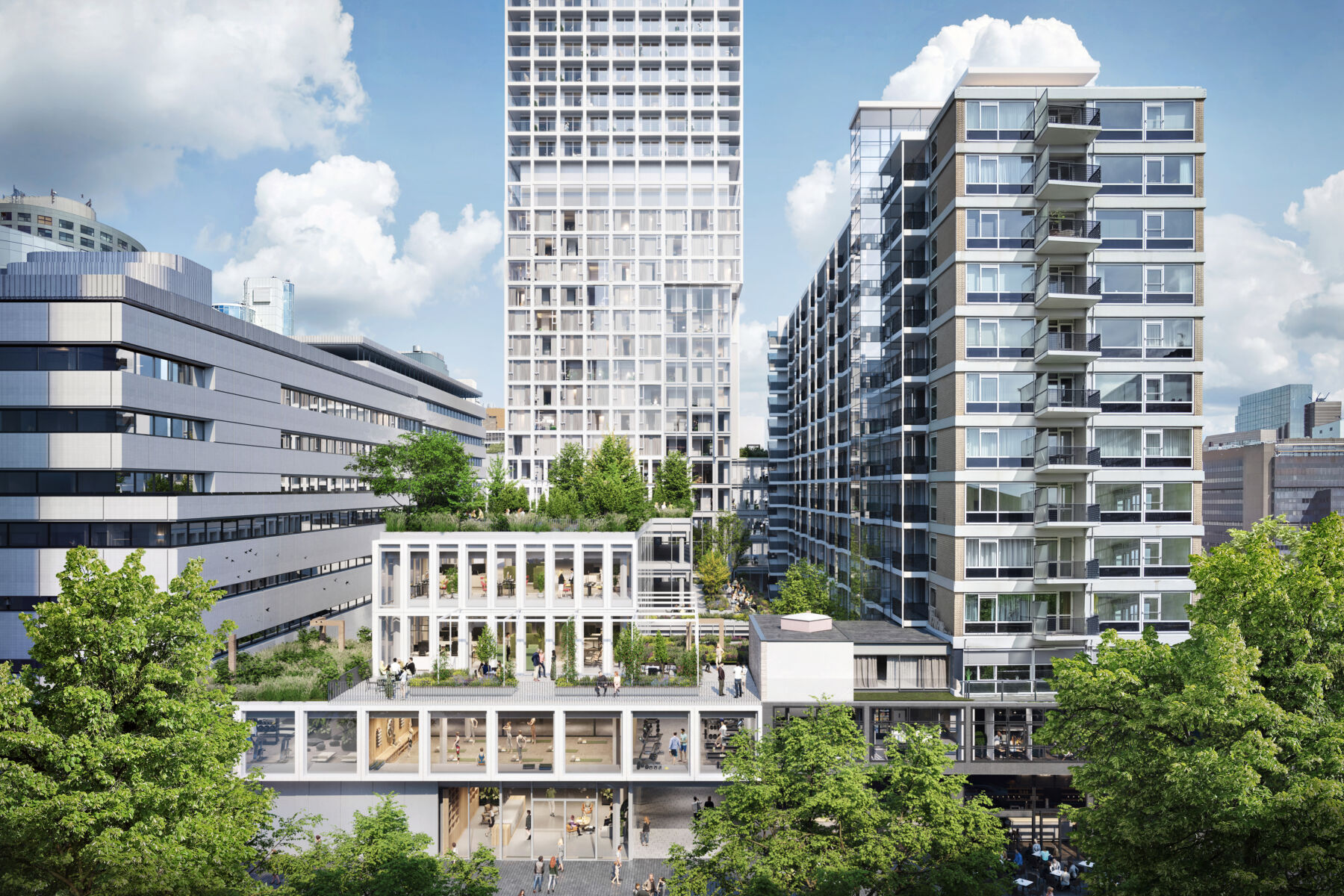 In the middle of a distinct Triple-A-area, Lumière will become a unique location where living, working, shopping and accommodation merge seamlessly.
Built for the future
Together with VORM we are going to create a space with international allure. The Lumièretower is characterized, among others, by the feeling of light and space, the green roof terraces and balconies all around, the high-quality mix of facilities, lots of greenery and social interaction between its residents and visitors.

It will be a sustainable place with future-proof energy solutions and a varied range of facilities and services. In addition, it is a living environment where users feel connected and where a social experience in the field of art, culture and events is facilitated.

Below you will get an impression.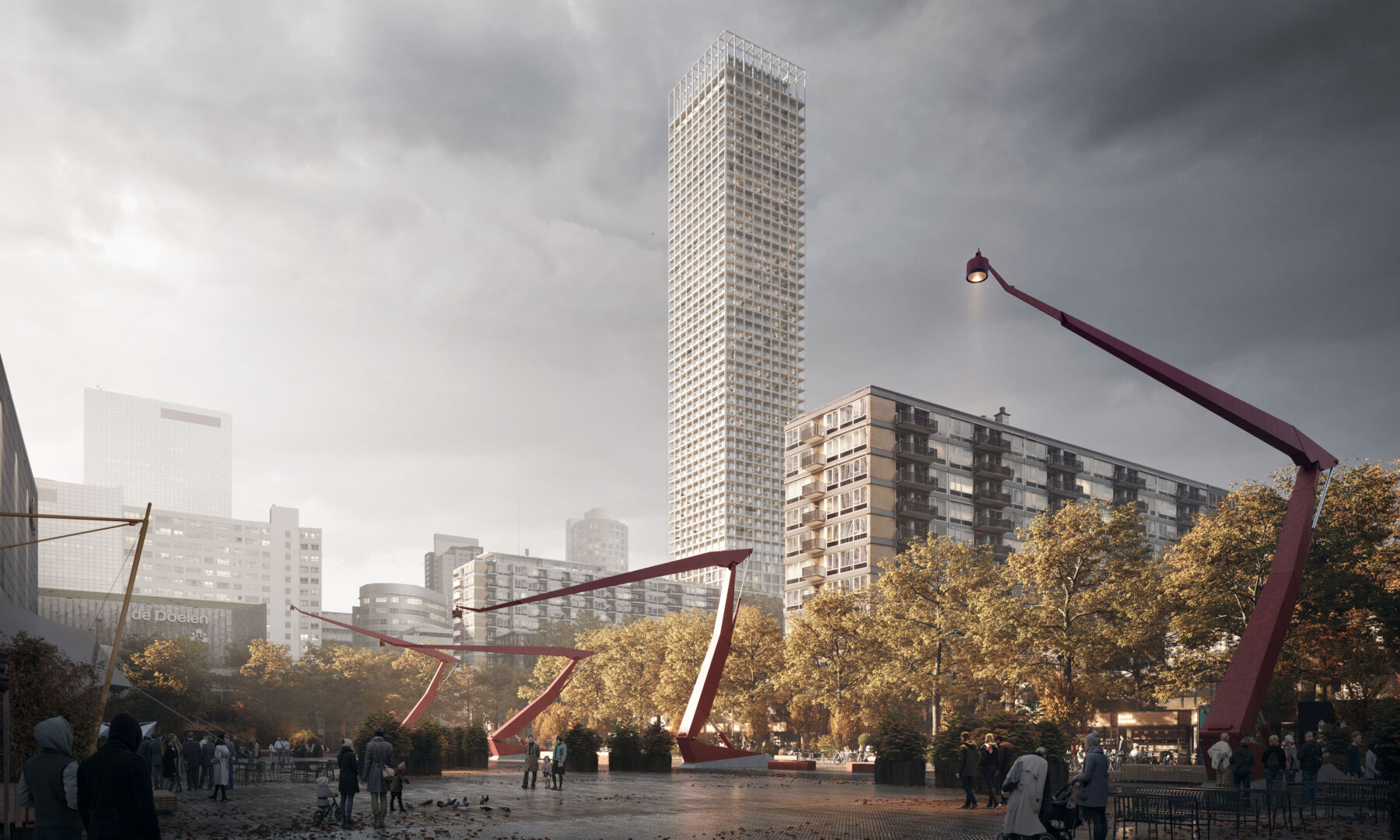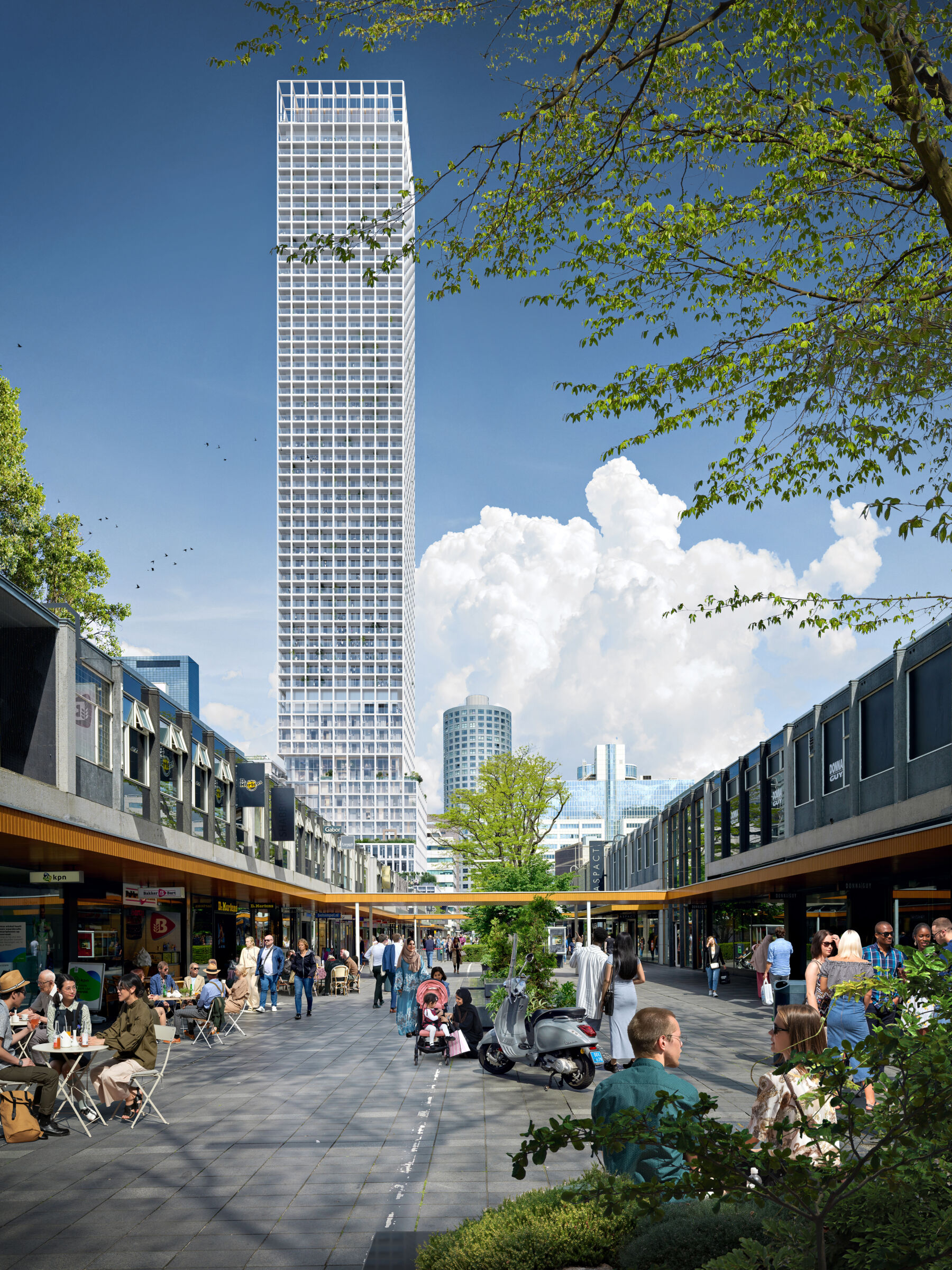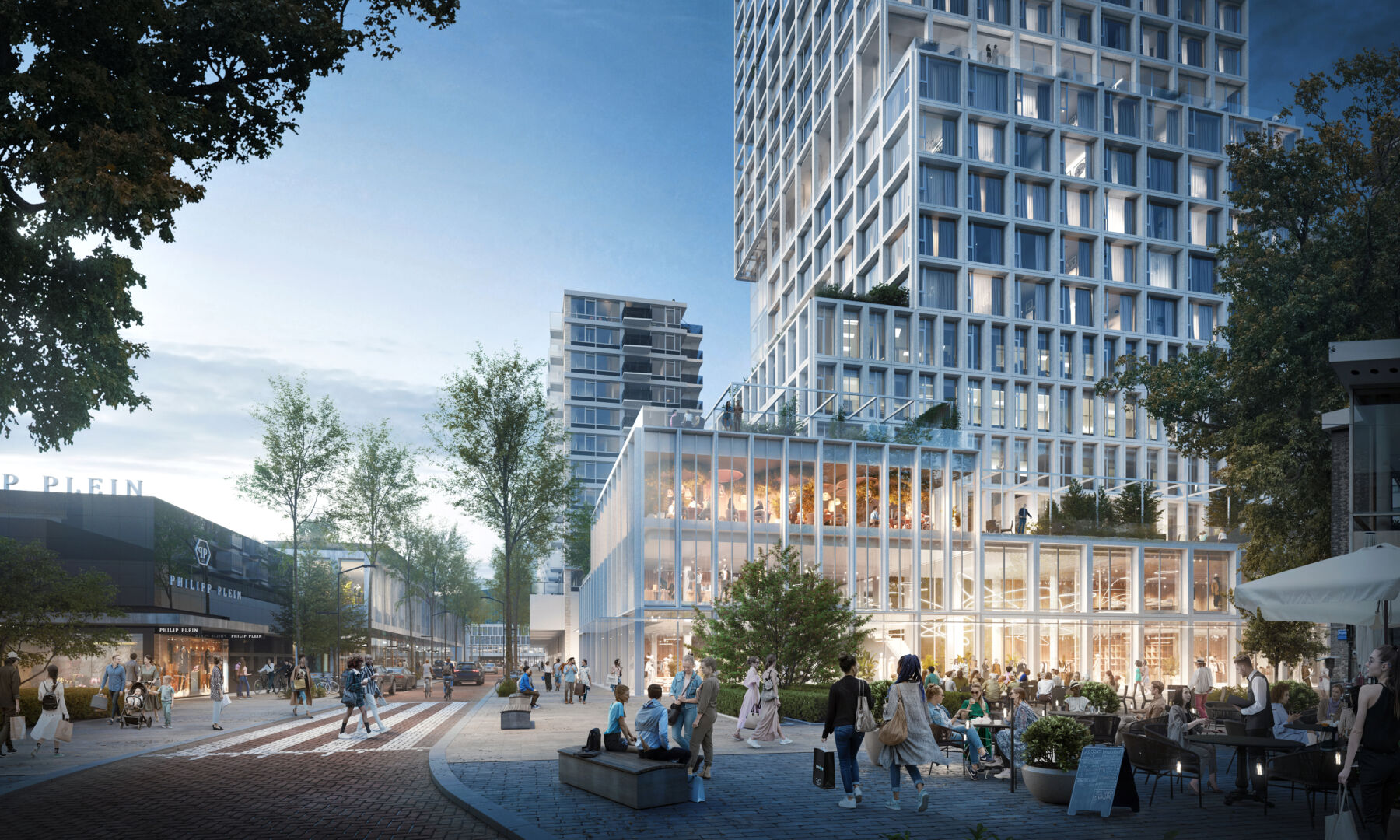 Unveiling during PROVADA
During PROVADA we festively unveiled the Lumière scale model.

Manhave Vastgoed and VORM Holding have been working on the Lumière project since 2018 in collaboration with KAAN Architecten, Pieters Bouwtechniek, DGMR, Lola Landscape Architects and AETEC. At PROVADA we raised a glass with partners and colleagues. We look forward to the further development of Lumière!
Visit the Lumière website
In addition to the unveiling of the model, the Lumière website went live during PROVADA. Visit lumieretoren.nl for more information about this beacon of space and light.