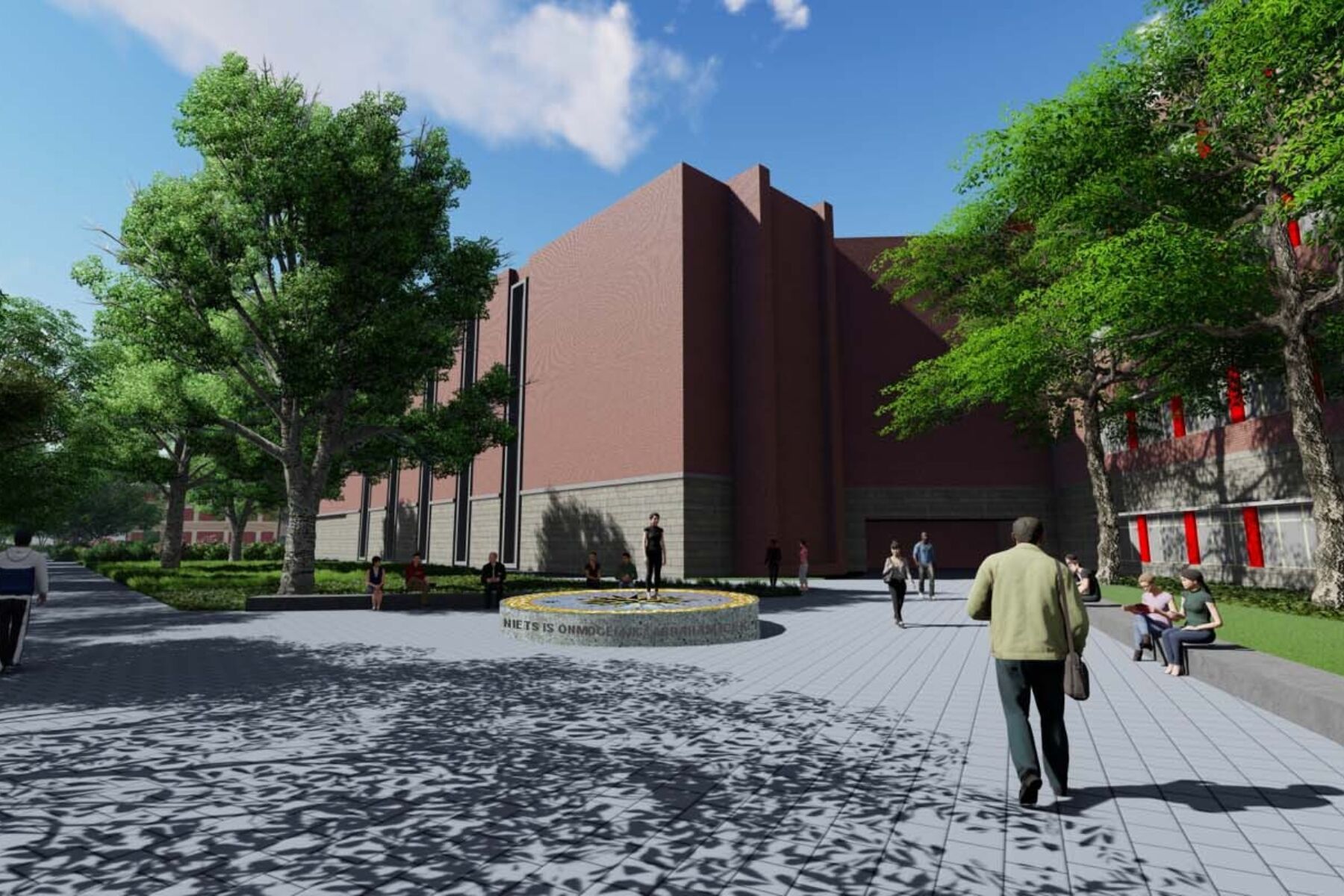 The purpose of the Ode to Tuschinski artwork is to bring people together and connect in the spirit of Tuschinski. It is with great pleasure that Manhave Vastgoed, together with Edge Technologies, contributed to the arrival of this special memorial.
The artwork was designed by artist Anne-Mercedes Langhorst, along with co-artist Han Goan Lim.

Artwork and stage
The Ode to Tuschinski monument will get its spot in Coolhaven on the square in front of Hogeschool Rotterdam on G.J. de Jonghweg. In addition to being a work of art, Ode to Tuschinski is also a stage that can be used by everyone in the spirit of Tuschinski.
In short, it is a beautiful place where people come together, organize activities, dream away or get inspired. Think of performances by poets or other artists, a place where students receive their diploma or where yoga classes take place. Exactly as initiator and artist Anne-Mercedes Langhorst intended.
Unveiling Ode to Tuschinski
Ode to Tuschinski will be festively unveiled in the summer of 2023.
View the photos below for an impression.